Listening for Cues
Learn from what others are saying and doing.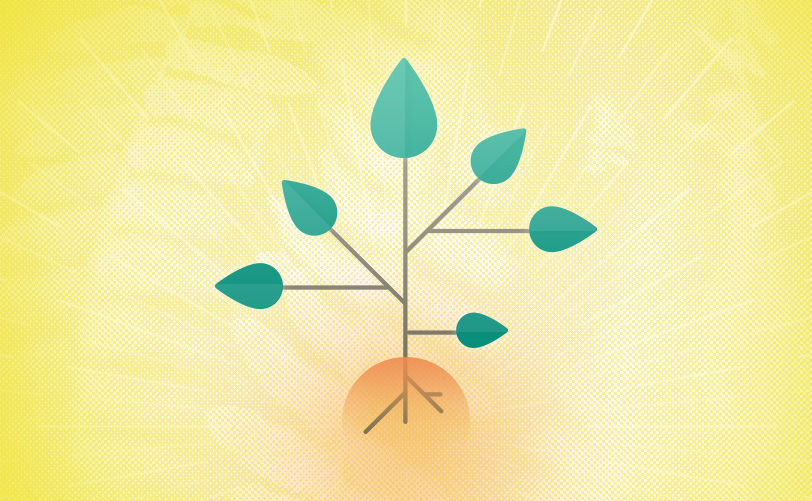 As this year's Insurance Leadership Forum event wound down at the Broadmoor, I had the pleasure of watching a one-hour interview with President George W. Bush.  
I found his message to be one of optimism and strength…mixed in with a significant amount of humor. He spoke of many leadership qualities, but "listening" struck me as one of the most important. In a story about Vladimir Putin, he commented that we can learn a great deal by really listening to what people say—to the words they use when speaking. That's a very simple yet profound concept we can all probably learn from: to slow down and pay attention to what others are saying.
As I continue to meet with business owners across the United States, I hear a consistent message of staunch independence. But in retrospect, the words they use are important. They frequently say that, unlike their peers, they will never, ever "sell out." With deal counts continuing to rise as multiples in 2018 creep higher and higher, those two words take on added meaning. "Selling out" is different from "selling," it would seem.
Bush also said that successful leaders recognize what they are good at and surround themselves with other capable people to help them with whatever they aren't good at. This basic acknowledgement is what typically separates an average insurance brokerage from a top-quality brokerage. Those who recognize they don't have all the answers tend to focus on what they can do best, and they seek help on everything else.
Those who recognize they don't have all the answers tend to focus on what they can do best, and they seek help on everything else.
Enter, private equity. In recent years, the insurance distribution sector has enjoyed a generous infusion of private capital, record-high multiples and an unprecedented number of deals. But last year's tax reform could be the pin that pops that bubble. Tax reform may be helping to stimulate the economy, but we anticipate it will negatively affect cash flow for firms with significant leverage on their balance sheets. As the leader of your firm, listen for indicators of change that could affect your M&A potential. For example:
Interest rates are rising. This is no secret after the hike in late September 2018, and another increase is expected before year-end. The cost of debt is going up, and only time will tell if the credit markets will continue to have seemingly unlimited capacity and flexibility.
The interest deduction is evaporating. The new tax law puts a cap on deductible interest that will tighten even more in 2022. For many private-equity backed brokerages, paying tax will become a new reality for them, and cash flow will be reduced.
We're not really sure how investors will react, so we have to continue to listen to the messages they send. I don't anticipate any one buyer is going to jump up and tell us that it is going to lower its pricing. The first one that does probably won't get a deal done for a year because of the stigma that action would place on it.
What is likely to happen is that buyers and sellers will share the burden of this pending decrease in cash flow. The rising cost of debt and expected increase in taxable income will influence cash flow and possibly the returns investors receive. It all comes back to return on investment. Private-equity backed brokerages are driving the M&A market. If these firms have to pay more taxes along with more interest on their debt, the result could be a decrease in their investor groups' returns.
Tax reform may be helping to stimulate the economy, but we anticipate it will negatively affect cash flow for firms with significant leverage on their balance sheets.
Will financial investors be willing to take the lower returns? Perhaps to some extent. But it's highly possible investors will choose to share the pain with sellers. We expect a general decline in valuations as acquiring brokerages reduce their leverage ratios, meaning they'll likely pay less to buy firms.
So your actionable takeaway this month is to listen. Listen to the acquirers and their investor groups. Perhaps their words (or what they do) will signal a shift in the market. Listen to your partners. Determine if they are truly committed to the independence they claim to support. And listen to your own instincts as you figure out how to position your future. You may reject "selling out," but maybe your future includes "buying in" with another firm. Alternatively, upon evaluating all you hear, you could find you truly can remain independent, which may be music to your ears.
Market Update
September added 45 more transactions to the year-to-date total, which is up to 392 announced transactions. This compares to 418 deals announced over the same time period in 2017. With the continuance of retroactive announcements, it appears as if 2018 has the potential to outpace 2017's 557 total deals.
Private-equity backed agencies/brokerages remain the most active buyers in the marketplace, with AssuredPartners announcing 28 deals year to date and BroadStreet Partners and Acrisure each announcing 26 deals through September.

Several large transactions hit the headlines in September. Marsh & McLennan Companies is set to acquire Jardine Lloyd Thompson Group, and American International Group agreed to acquire Glatfelter Insurance Group. Although public brokerages have remained quiet within the marketplace, accounting for only 9% of total announced transactions through September this year, it seems that when they do announce a transaction it is certain to make noise. MMC has received board approval for its acquisition of JLT, which was ranked 16th on the 2018 100 largest U.S. brokerages measured by 2017 brokerage revenue generated by U.S.-based clients. The JLT transaction is anticipated to close in the spring of 2019. Headquartered in York, Pa., Glatfelters is one of the largest specialty program and insurance brokerages in the United States. The Glatfelters transaction is expected to close later in 2018.
Securities offered through MarshBerry Capital, member FINRA and SIPC. Send M&A announcements to M&A@marshberry.com.