Mopping Up
Q&A with Dean Fung-A-Wing, Co-Founder and CEO, Kairos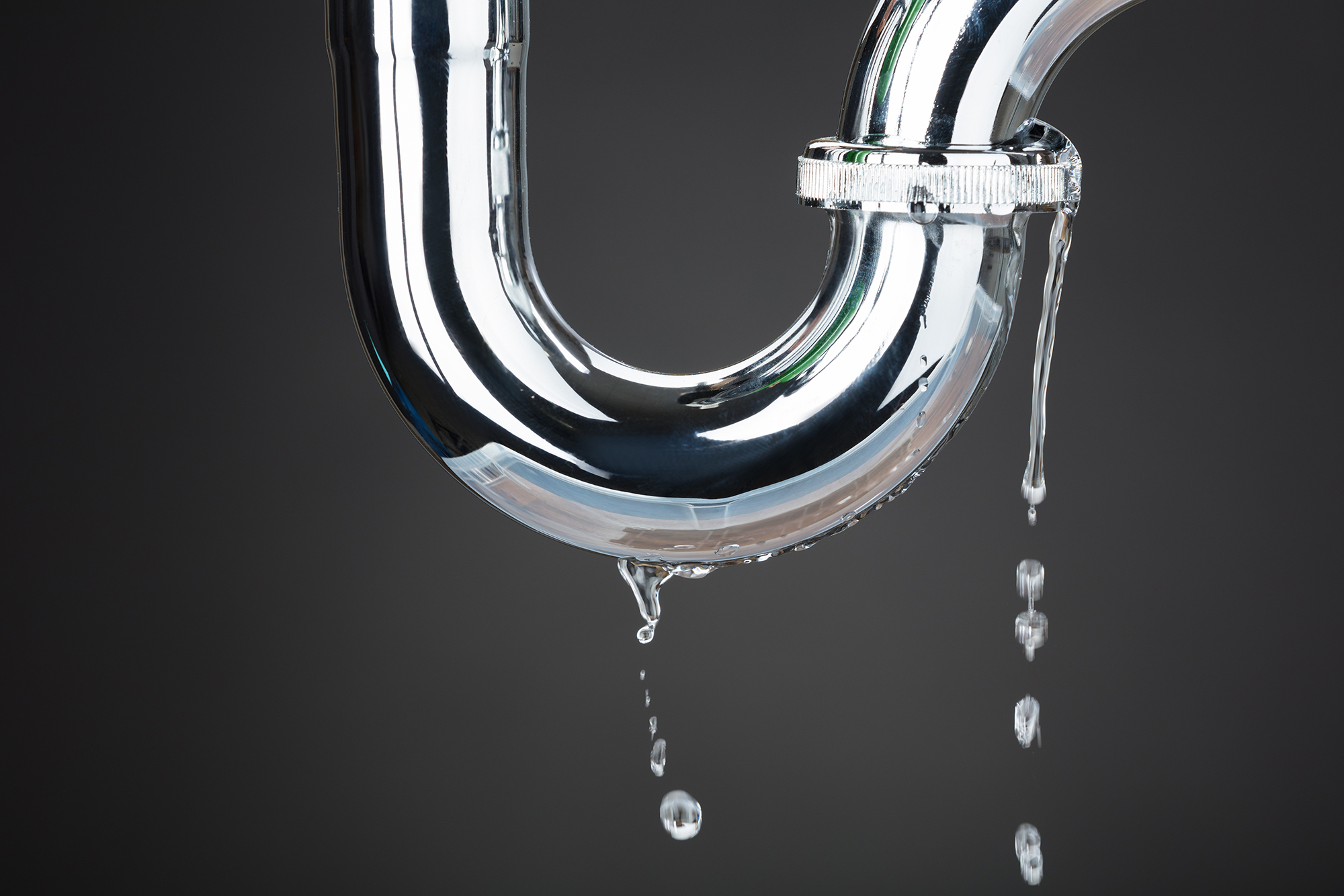 Floods make the headlines, but water damage from leaking pipes and other in-building sources accounts for a large share of losses.
Kairos manufactures risk management technology for residential and commercial buildings, including a leak-detection system. Fung-A-Wing discusses the turning point for leak detection and premium pricing in commercial property.
Q
How big a problem is water damage for the insurance industry?
A
The property/casualty industry as a whole is collecting $1.8 trillion (in direct written premium), and they lose a trillion dollars to all the various perils. That is hurricane, fire, flood, earthquake, you name it, and water damage. In-building sourced water damage is the single largest category, representing about 30% of that globally across all carriers. And we've looked at many insurtech reports saying that the early evidence indicates that about 90% of in-building sourced water damage can be averted.
You're seeing companies like The Hartford and HSB and some of the other players with insurtech innovation labs come out and say, "We're seeing 400%, 500% ROIs with our insureds using IoT sensors." So I do think there's going to be a fundamental shift in the way that insurance is underwritten. Suppose you look at building telematics and the real-time sensor data you can derive from these buildings. It gives you a proper perspective of a building's risk, because insurance companies don't usually see what happens under the radar of the deductible, only what happens above the deductible.
If you understand what's happening under that deductible, you won't be as surprised when you get hit with a $1 million or $300,000 loss, as I've seen many times. Some of our customers are the largest real estate operators in the world, and they're saying one of their top priorities in 2023 is to prevent in-building water damage. The operations focus is primarily attributed to slowing rent growth and controlling expenses, directly impacting asset value.
You're seeing companies like The Hartford and HSB and some of the other players with insurtech innovation labs come out and say, 'We're seeing 400%, 500% ROIs with our insureds using IoT sensors.'
Q
Where's all that damage coming from?
A
We found from the thousands of apartments we monitor that one out of every 12 apartments in the average community will experience some sort of in-building sourced water damage. That could be a water heater, laundry unit, dishwasher or air conditioning system. Water is a very tricky problem. It can come from plumbed sources and unplumbed sources. Your air conditioning system is an unplumbed source, but it pulls roughly 70 gallons of water out of the air in a humid environment like Florida.
Q
How will IoT sensors help lead to a fundamental shift in underwriting?
A
The number-one question I get asked by clients is what will happen if I buy this technology to mitigate this risk. Will I get insurance discounts? I always have to tell them the industry is massive and doesn't change overnight. So it's been a cat-and-mouse game. Real estate operators may or may not be maintaining their assets properly, and insurance companies say, "Well, we're not here to take care of your maintenance. We're here to help you with catastrophic events. We're here for the hurricanes, fires, floods, and things you can't control."
Historically, the way the insurance industry has responded to commercial real estate's mounting loss claims has been through pricing means. The carriers raise the deductibles and rates, ultimately creating more exposure for real estate owners. If I take your deductible on your apartment community from $10,000 per incident to $100,000, suddenly I've created a ton of exposure that will now hit your operating budget. We found that the average apartment community will typically experience around $50,000 to $100,000 worth of water damage every year without fail—and that's just one community. I have some clients that have 200 communities. What does that mean across their entire portfolio when losing hundreds of millions of dollars in asset value? It doesn't make sense.
We've been in a challenging market for over eight years in the insurance industry, and real estate owners aren't doing themselves any favors by not caring about the water damage issues. I think we can find a happy medium between price increases as a mechanism to shift risk to the operators and utilizing technology to find a win-win outcome where risk is properly shared along with the visibility into that risk. Then, we can focus on better incentives for those who adopt the technology.
The sentiment among commercial property owners who utilize risk mitigation technology to show that their loss history is no longer what it was is that premiums in response should be right-sized. The insurance industry was very quick on the personal lines of insurance to adopt discounts for homeowners. But homeowners don't care about leak detection. If a homeowner has to buy 10 leak sensors for $50 apiece, it's $500, but their deductible is $500. So they're asking, "Why would I put leak detection in my house?"
Q
What role should insurers play in incentivizing change through property telematics?
A
You can see with vehicle telematics that those who believe they're responsible drivers will act accordingly and reap the benefit of any available insurance incentive. Just like safe-driver programs, I think the same thing is true of real estate. You have these operators who are saying, "I don't know if I want to make a $60,000 investment in leak detection technology, because I don't know if it's financially going to be worth it. Do I really have $50,000 of water damage every year?" This goes to what I'm saying about underwriting, right? Underwriting models have typically baked in this loss. It's like, OK, we know we're going to lose 16 cents on every dollar.
Property owners have so many incentives to buy this tech, but they need an even stronger financial ROI because decisions are made by having a clear line of sight to an ROI. The owners are willing to do it if they believe it's worth it. I think insurance carriers play a crucial role in advocating for this technology because it directly benefits the industry. Their book of business is going to do better. And with the insurance company having access to that [telematic] data, they know the risk of the property in real time. But even better than that, they create stickiness with their policyholders.
Q
Where are we in the adoption of telematics for commercial property?
A
The commercial P&C space broadly has been using pricing to adjust for risk. But if you look at builders risk, this is the first sign that the giant ship is turning to avoid the iceberg. Builders risk rates have increased by 300-400% in the last few years because 75% of claims during construction are for water damage.
Many vendors are involved in the process of waterproofing a building and installing the MEP [mechanical, electrical, and plumbing] infrastructure. We have a customer with a $1.5 billion project in Miami, and they're installing how many thousands of faucets and fixtures? A plumber has to do that over and over and over again. How many windows have to be placed in that building? How many windows have to be sealed? Somebody's going to make a mistake. And the average builders risk claim is $19 million and takes four years to settle.
The high insurance cost during construction is precisely why this customer came to us and said, "Listen, can you help us with our builders risk? Because our insurer is asking us if we're putting in any risk mitigation technology against water intrusion." The insurance company wanted to verify that there were shutoff valves and leak detection throughout the construction phase so that the building owner could be notified in case there was running water at 2 a.m. or a pipe burst on the 38th floor of this new-construction high-rise. Our customer agreed to sign a contract to purchase the technology and for us to monitor that building during the construction phase, as well as post-construction and commissioning when the building is in its operating phase. We can deploy risk mitigation technology for the entire property life cycle.
Well, that insurer went back to them and said, "Hey, now that we know that you're putting it in, we know the company that's putting it in, we'll give you a discount." That was the first time I'd ever seen an insurance company say, "We will do it." I think that's the first sign. Then, what you'll see when the insurance companies have enough statistical data—for example, that you've dropped someone's loss history from $100,000 in the last 24 months to basically $10,000, demonstrating that you can lower losses by 90%, then you'll see the incentives and programs. They need to know that it works.
Suppose insurance companies can shift, starting with incentives or perhaps internal innovation. In that case, we'll eventually get to better underwriting models and programs and see the adoption curve spike up and to the right. Then we'll be able to get rid of perhaps $100 billion of this problem. Obviously, we can't do anything about fire, floods or hurricanes. For the most part, Mother Nature is Mother Nature. But if it's internal to a building, we can do something about it.