The Taxman Cometh
Between the COVID-19 comedown and the looming capital gains hike, M&A is revving up.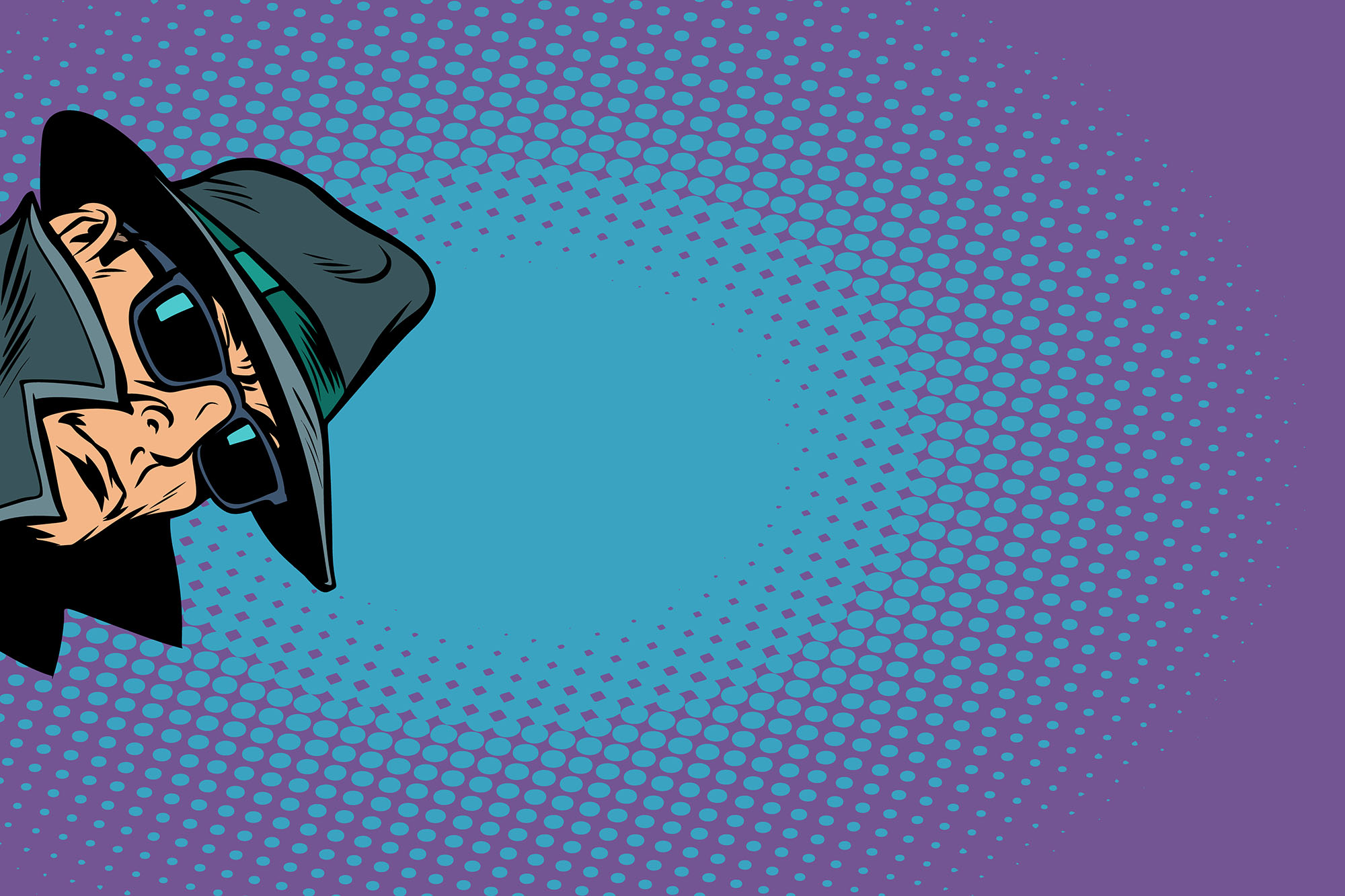 As of May 31, 2021, there have been 261 announced merger and acquisition transactions in the United States. This represents a 26.6% increase compared to the number of deals announced this time last year.
The discrepancy between this year and last year's deal activity is a clear depiction of the screeching halt the M&A market experienced in the beginning months of the lockdown.
With growing concerns of the timing and severity of what appears to be an inevitable federal capital gains increase, the M&A market is very active. Many firms are pushing hard to the finish line in an attempt to capture today's current tax rates. If taxes increase with an effective date of Jan. 1, 2022, or beyond, we would expect to see the total number of announced transactions exceed the high-water mark of 711 deals hit in 2020.
Private-capital backed buyers account for 183 of the 261 transactions (70.1%) through May, while independent agencies have held steady at 18% of the total deal count. Deal activity in each of our buyer categories has remained proportional to what we have observed over the last three years.
M&A deals involving specialty distributors have continued to move at a pace greater even than that of retail firms. Deals involving specialty targets are up 93.8% year over year at 62 transactions. We expect this pace to continue as we move closer to year-end.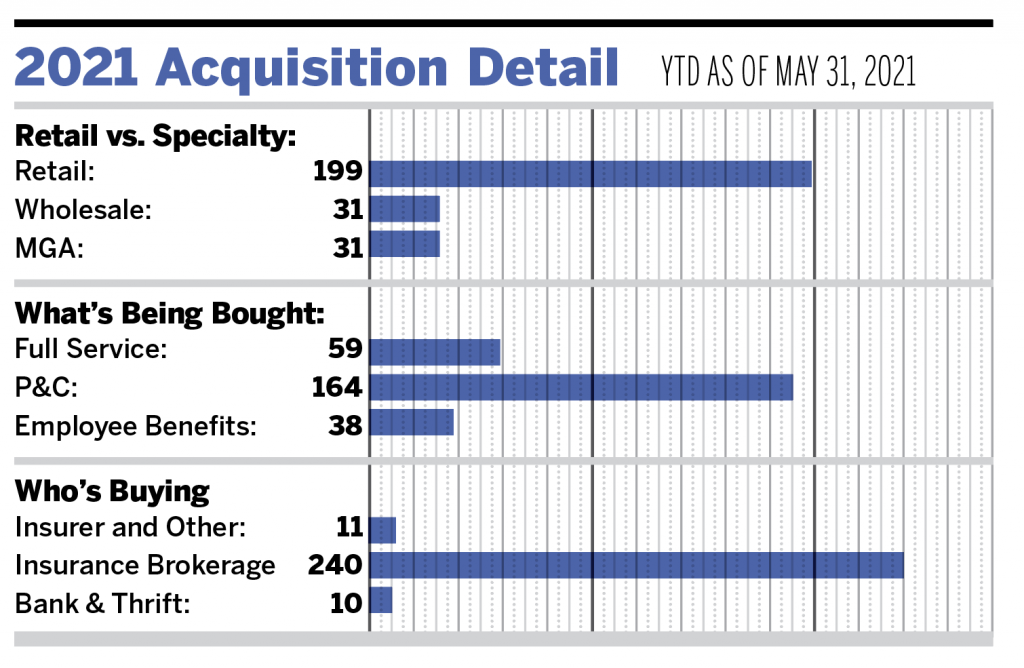 Hub International, Integrity Marketing Group, and BroadStreet Partners are the top three most active buyers in the United States in 2021, contributing a combined 20.3% of the 261 total transactions. The top 10 most active buyers completed 123 of the 261 announced transactions (47.1% of total).
Some notable transactions that were announced in May:
On May 1, IMA Financial Group announced that it is partnering with Bolton & Company to expand its brokerage services to California. The combined brokerage will employ 1,200 people and generate over $300 million in revenue, making it a top 20 insurance brokerage in the United States. This transaction marks the 10th acquisition in the last 12 months for IMA.
On May 5, Hub International announced that it had acquired the assets of Conover Insurance Services. Headquartered in Bellevue, Washington, Conover is one of the largest insurance and financial brokerages in the Pacific Northwest and employs nearly 100 individuals. The firm specializes in the agriculture, construction, transportation, and tribal industries and is set to strengthen Hub's specialty practice as it expands its presence in the area.
Truist Insurance Holdings announced on May 24 that it had signed a definitive agreement to acquire Constellation Affiliated Partners from Redbird Capital Partners. Constellation is based out of New York City and is an insurance distribution platform comprised of seven managing general agents and program managers. The transaction will reportedly add approximately $160 million in annual revenue to Truist's wholesale division.