Hooking Up
Brokers and carriers play Match Game using new analytics to determine compatibility.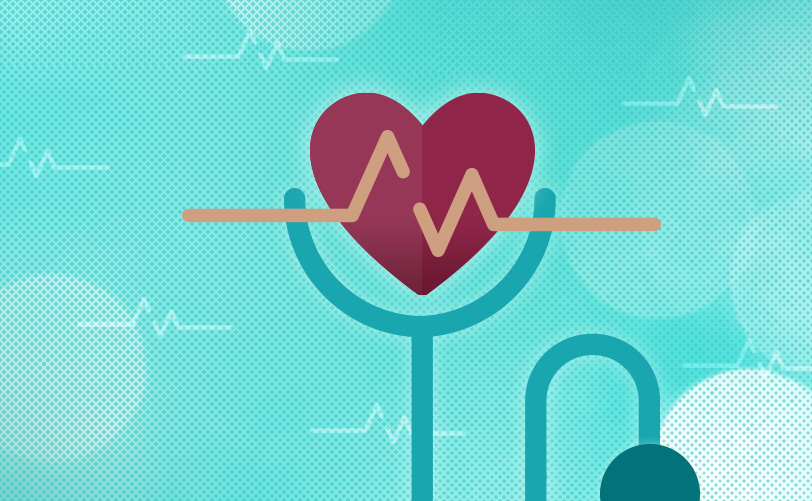 Imagine the equivalent of a commodity exchange where insurance brokers and carriers gather electronically to barter the placement of commercial risks.
While such a concept has invited criticism in the past for dehumanizing long-standing broker-carrier rep relationships, the idea is inching closer to reality, minus the actual binding of risks.
Leading this effort are two technology companies—EvoSure and RiskMatch. EvoSure, based in Austin, Texas, has developed a marketplace connecting brokers and underwriters on a platform that matches the risk profile of a brokerage client to the expertise and appetite of different insurance companies. The company's co-founder and CEO Matt Foran describes EvoSure as a broker-carrier "dating site."
"A broker would come to the platform and describe the risk it is looking to place," Foran says. "Underwriters, meanwhile, indicate the risks they are looking for in real time. The broker then validates the underwriters that say they want the deal."
The interaction between the broker and underwriter "is far more efficient than using email, the phone or marketing tools," Foran says.
EvoSure is not alone in seeking better hookups in the industry. RiskMatch also is designed to ease the placement process for brokers and carriers. Both firms have different approaches to the same objective, with RiskMatch focused largely on giving brokers a customized view of their client base. "We get a data upload from the broker's agency management system, cleanse that data, supplement it with external data and then provide it back to the broker," says Adam Kagan, chief sales and marketing officer at Greenwich, Conn.-based RiskMatch.
The broker is thus given a more penetrating view of the client's risk profile by geography, industry size, annual revenue, number of employees and multiple other factors. This is not the end of the RiskMatch service. The broker can now peruse wide-ranging data indicating different carriers' appetites for the client's risk.
Neither firm includes a risk submission feature for carriers to snap up risks placed by brokers—at least not at this juncture. Consequently, the companies maintain that the personal relationships at the heart of broker-carrier transactions since the dawn of the insurance business will remain in place.
Both platforms simply break the ice to facilitate more informed, deeper discussions—to the betterment of clients. "No risk is the same, and they shouldn't be treated as such," Kagan says. "We're just giving the broker a broader view of the marketplace through analytics."
Foran takes a similar tack. "We provide the broker with a recommendation engine that identifies the best individual underwriter across the entire industry for a particular risk, based on the insurance carriers the broker usually works with and others they don't usually work with," he says. "The bottom line is we're building a better network for both brokers and carriers."
Founders with Tech Chops
Both companies have a range of well-known technology visionaries as advisors. And their founders are entrepreneurs with backgrounds in both insurance and technology.
Foran, for instance, was previously the director of Zurich Specialty Products, a $2.5 billion unit of Zurich Insurance Group. There he worked closely with CEO Mike Foley of Zurich North America to set overall strategic direction, develop and execute financial and operational plans, and lead the execution of strategic initiatives, among them the insurer's real-time pricing system. RiskMatch was founded by Kabir Syed, who held leadership positions in marketing, strategic planning, operations and analytics at Johnson & Higgins and then at Marsh, which had acquired the firm. He shepherded Marsh's MarketConnect platform to fruition.
Both companies also tout a growing list of brokerage and carrier users, albeit since RiskMatch was the first to launch in 2012, it arguably enjoys early-mover advantage (EvoSure entered the market in late 2014). The different platforms also seem to be aimed at different size firms, with RiskMatch limiting service to only those brokerages that enjoy more than $100 million in annual property-casualty premium. EvoSure, on the other hand, tallies more than 240 agencies joining its platform, including Marsh, Foran says.
The key difference between the two companies is the robustness of their respective platforms. RiskMatch advertises its platform as a way to organize company, client and carrier relationships. It accentuates the platform's analytics, internal and external benchmarking capabilities, and information management services to enhance overall performance. It also acknowledges the provision of "placement solutions."
EvoSure, on the other hand, is the equivalent of a top-notch matchmaker, marrying brokers and carriers within five minutes. Its website boasts that the platform "searches the appetites of thousands of underwriters at hundreds of carriers to determine who wants to write your risk."
Both platforms insist they are not exchanges in the traditional sense of a transactional medium in which business is conducted and concluded.
"We are not looking to bind deals," Kagan asserts. "That's completely out of the picture and not where we are going. Our focus right now is bringing data to life and making it more useful." Still, he concedes that the platform "will evolve based on our clients' feedback."
Foran also is firm that the platform is a forum to request submissions, not place them. Nevertheless, he acknowledges that EvoSure was specifically designed to reduce the "60% of unquoted submissions that clog the industry's arteries." He adds, "Our system was designed on making more money from brokers for getting better deals to underwriters."
The question remains whether brokers and carriers will be eager to participate on a platform where they can win or lose business, although both companies appear to be signing up clients at a fast rate.
Another possible obstacle is brokerages' and carriers' respective investments in their own proprietary data analytics systems to analyze and segment client risks and risk appetites.
For the time being, these impediments might make the platforms an adjunct to current systems matching clients and carriers. Down the line—who knows? They may become actual exchanges rather than the latest tool to score a hot date.