Claims Adjustment
New technologies are lengthening the tenure of older claims professionals, attracting younger ones and revitalizing a sagging field.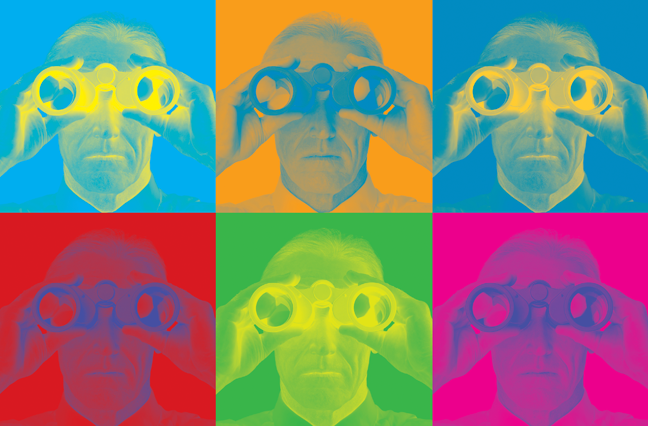 More than half of the insurance industry expects to add staff this year but not without a big struggle. As older workers retire, many companies are scrambling to find enough people to replace them, especially in claims processing.
Despite welcome growth in the insurance business and the economy, the industry "continues to face an unprecedented talent recruitment environment," according to the annual Insurance Labor Market Survey by the Jacobson Group and the Ward Group.
"Today's increasingly challenging labor reality," researchers found, "is being impacted by increased staffing demands, a growing mid-level talent gap, impending retirements, virtually non-existent industry unemployment and a shallowing talent pool."
As many as one third of insurance professionals will retire this year, according to a McKinsey and Company study, and more departures lie ahead as baby boomers leave the workforce. "In the next three to five years, I think this is going to be a significant challenge for the industry. I think it is going to be a huge disruptor," says Rohit Verma, global chief operating officer at Crawford & Company, the Atlanta-based claims management organization.
Jennifer Weathersbee, vice president and director of claims at California-based InterWest Insurance Services, says the effects are already evident among carriers that her brokerage works with nationwide. "From our relationships with our various insurance partners, I know that the aging workforce, that knowledge gap, is a challenge for the industry," she says.
Yet innovative companies are finding promising solutions through technology that can lengthen the life of the current claims workforce.
An array of high-tech tools are being leveraged with elements of America's gig economy to fill gaps in the labor pool. These innovations are also helping to improve efficiency and customer satisfaction—and boosting the insurance industry's appeal to younger workers eager to dive into new technology.
"It's an exciting time to be part of the claims industry," says Jason Landrum, global chief information officer for Sedgwick Claims Management Services. "We expect to see more technology advancements and a greater evolution of the business itself."
Like others in the industry, Landrum says technology is becoming a greater part of the workday for claims professionals. "Web-based communities, mobile applications, internet robots, drones, satellite imagery and AI are quickly becoming everyday tools of the claims professional," he says. "Social media, data integration and AI are also being increasingly used to assist with activities such as triage of loss assignments, strategic decision making, and improved allocation of resources."
Using Gig Workers
A year ago, Crawford & Company purchased WeGoLook, then known as the "Uber of inspections," to help bridge the talent gap. The company, founded in 2009, primarily used its online platform to dispatch "Lookers" to check out used automobiles for prospective buyers, but Crawford saw greater potential.
"We have been keenly aware of the fact that the world around us is changing, and we have to be sure to continually relook at our model to see how it needs to evolve," Verma says. "That's how we came across WeGoLook, which we believed was doing some transformational work."
With the acquisition, Crawford can now deploy 40,000 independent contractors in the United States, the United Kingdom and Canada to respond quickly to claims and other client needs. The operation is expanding to Australia soon.
WeGoLook's team includes licensed adjusters and appraisers, certified mechanics, registered notaries, professional photographers and others who are selected through a rigorous vetting process. About one third of applicants are accepted, according to Verma, and contractors receive training and continuous assistance from an online app that explains the details and needs for each assignment.
Lookers can be sent to notarize a signature at a home or business, pilot a drone to inspect roof damage, pick up products subject to a recall or handle other time-consuming duties to ease the workload for WeGoLook's clients. "Because we have such a diverse, on-demand workforce and we track them based on their skills and geography, we can figure out who is the best person to do a task," Verma says.
Other innovators, such as Snapsheet, are also helping the industry fill the talent gap. The Chicago-based company, founded in 2010, uses cloud-based software to help insurance providers gather photos and other information from their customers about auto claims. More than 60 carriers, including USAA, Liberty Mutual, The Hartford and MetLife, are now using Snapsheet's mobile app to process claims.
CJ Przybyl, Snapsheet's co-founder and president, says many carriers are struggling to replace retirees on the adjusting and especially the estimating sides of the business. "Snapsheet is able to help with that because we augment the staff as needed," he says.
His work life was extended by a good eight to 10 years because he no longer had to manually climb these stockpiles and risk injury. The drone could now fly overhead, collect data and enable all the biometric measurements and analysis of inventory. I think a similar narrative will play out in the insurance industry.
George Mathew, CEO and chairman, Kespry
In its Future of Claims study last year, LexisNexis Risk Solutions said the auto insurance sector is facing "a tumultuous time," with auto claim frequency and severity increasing and the industry struggling to replace retirees. "Questions are starting to arise as to who will 'work' the increased amount of claims going forward," the study found.
Technology is helping to ease the auto claims workload, and the increased automation should ease the training process as well. "From a carrier perspective, you can hire a younger work staff that won't require as much training to backfill as people retire," Przybyl says.
Extending Work Life
Not all older claims professionals are ready to retire. But certain requirements get harder with age. Drone technology is helping ease the labor shortage among adjusters inspecting damaged roofs.
All of the top 20 insurers in the nation now have some form of a drone program in place, according to George Mathew, CEO and chairman of Kespry, a five-year-old company based in California that provides a variety of aerial intelligence for insurance carriers and other industries. Its clients include 12 of the top carriers in North America, Europe and Australia, including Farmers Insurance, which added drones last year.
Drones can extend the careers of older inspectors, who often must leave the workforce if their mobility declines and they can no longer climb onto high roofs. Mathew recalls an inspector for a client in the aggregate industry who was facing an early retirement because of hip replacement surgery.
"His work life was extended by a good eight to 10 years because he no longer had to manually climb these stockpiles and risk injury," Mathew says. "The drone could now fly overhead, collect data and enable all the biometric measurements and analysis of inventory. I think a similar narrative will play out in the insurance industry."
Those extended careers and safety improvements are significant gains for the industry, according to David Tobias, COO and co-founder of Betterview, a San Francisco-based provider of aerial imagery from drones, satellites and command aircraft for claims and underwriting and for the real estate industry. "You can still lean on the experience of these folks who don't want to get out on roofs anymore," he says.
Betterview has flown for more than 115 companies, including Munich Re and Maiden Re; Nationwide recently became a client and investor. Drones will drive down workers compensation claims, according to Tobias.
When he speaks to groups of adjusters about drones, he asks how many have fallen off a roof or a ladder at some point in their career. "Everyone's hands go up," he says. "Absolutely everyone. That's a real problem."
Changing Impressions
Drones, artificial intelligence and other technology are also helping the industry combat a negative impression among younger workers. The Hartford 2015 Millennial Leadership Survey found that only 4% of millennials thought insurance offered an attractive career, with many describing it as "boring."
That's an especially troubling view as technology takes on a larger role in the offices of brokerages and carriers—and younger, skilled workers are needed to introduce and manage those innovations.
"The insurance industry—traditionally cautious, heavily regulated, and accustomed to incremental change—confronts a radical shift in the age of automation," a recent study by the McKinsey Global Institute said.
Back to School
Claims professionals are determined to create a buzz on college campuses.
Millennials are expected to make up 75% of the U.S. workforce by 2025, but so far, it doesn't appear many of them want jobs in the insurance industry.
Rohit Verma says he hasn't taken a formal survey when he visits college campuses, but his show-of-hands questions tend to mirror industry research: fewer than 5% of students are interested in a career in insurance. Ask them about a career in claims, he says, and the interest dwindles even more.
Verma, global chief operating officer of the claims management organization Crawford & Company, is among industry leaders determined to get more hands in the air on college campuses—and more young people in the offices of insurance brokerages, agencies and TPAs.
"If I look at the insurance industry today, one of the disruptors that always gets talked about is technology," he says. "But there is another disruptor that we're not talking about, which is the lack of talent. Unfortunately, this gap in talent is only increasing."
Crawford is in the early stages of developing new apprenticeship and internship programs and exploring ways to introduce insurance-related courses in community colleges in Georgia and elsewhere. Verma says the industry needs to bolster education programs, in part to ensure there's a sufficient workforce when a crisis hits.
Last year's busy hurricane season illustrated just how dire the labor shortage is in the industry. If Hurricanes Maria or Irma had taken paths over more land, Verma says, many companies would have been at a loss to find enough adjusters to handle all the claims. Crawford, with more than 700 offices in more than 70 countries, was able to redirect adjusters from the United Kingdom, Canada and elsewhere and had adjusters on standby in India. But the outlook was grim across the industry.
"It would have been a much harder event if there had been just a slight change in either of those hurricanes," he says.
Crawford is working with the Technical College System of Georgia to create a registered apprenticeship program. A partnership is under development with Gwinnett Technical College to leverage existing business management and marketing management curriculum to add specific content on insurance fundamentals, property/liability insurance principles, personal insurance and commercial insurance, Verma says.
Specializations in property, casualty, liability and disability may be added later. Apprentices will be hired as benefits-eligible employees and split time between job training and the classroom.
"We're also targeting different disciplines where you work a lot with hands, such as construction, auto mechanics and engineering, and seeing how we can take those disciplines and orient those individuals to have an apprenticeship with us," Verma says. "One challenge we have had in the past is recruiting from risk management programs. Usually these programs are small, and competition for recruiting from brokers and carriers is very strong. While the earning potential in adjusting is quite comparable to the other areas, initial years in adjusting may require significant outdoor work in some cases. So we purposely are targeting associate degree programs that relate to construction and auto maintenance training. We believe individuals from these programs would be more receptive to adjusting work."
Crawford is also looking at partnering with carriers and brokerages in existing apprenticeship programs at universities and community colleges across the country, as well as helping to develop insurance-related courses in those schools.
Growth in insurance-related curriculum could be critical in responding to the talent shortage. Degrees or certificates in insurance and risk management are currently offered at 74 universities, colleges and community colleges in 34 states, according to the Association of Insurance Compliance Professionals.
In the meantime, Crawford's global TPA, Broadspire, is sponsoring 58 internships in 17 offices around the United States. The 12-week paid internship program can lead to full-time positions. Three returning interns are graduating this year and will be offered full-time positions.
"Our goal is to start partnering with colleges that are local to offices where the internship opportunities will be held," Verma says. "We're also participating in national virtual career fairs, which allows us to reach students at 30-plus colleges throughout the U.S. We're also participating in veteran career fairs."
Others in the industry, including InterWest Insurance Services, are actively promoting careers to college students. The brokerage recruits at campus career fairs and sends speakers to financial and business classes at several regional colleges in California.
Jennifer Weathersbee, vice president and director of claims at InterWest, says the brokerage had four interns last year, including two who received scholarships from the Council of Insurance Agents and Brokers Foundation. Three of them later accepted jobs with the company. "This year, we're doubling the internship program, and next year, we're quadrupling it," she says.
The CIAB Foundation awarded 75 scholarships for college students around the nation to work as interns at member agencies during the 2017-18 school year. More than $1.45 million in scholarships have been awarded since the program began in 2006.
InterWest has started having its interns talk to students during campus presentations. "We need to share the excitement and show these new folks why this is a good industry," Weathersbee says.
Interns and recent recruits to the insurance profession could be the best way to spread the word about the vibrancy of the industry, according to a survey of millennials last year by the technology firm Vertafore. The survey found that 82% of young people who work for insurance companies would recommend jobs in the industry to friends and family members. Respondents cited career opportunities, compensation and work/life balance as the chief appeals.
Sedgwick Claims Management Services tells prospective employees the claims profession has evolved significantly in recent years, according to Jason Landrum, global chief information officer. "Once thought of as a process-oriented, administrative position, a claims career today offers meaningful work and a chance to care for others during a critical time of need," Landrum says. "At Sedgwick, we believe that helping people is at the heart of everything we do. By focusing on advocacy and care, Sedgwick has become a more attractive option for those looking for a meaningful career path."
To encourage young people to join the industry, Verma says, Crawford has established a goal of promoting from within its organization to demonstrate that insurance careers are dynamic with potential for growth.
"We are a very traditional industry, a highly regulated industry, so the perception is that we're going to be slow, we're going to be boring, that we probably don't provide as attractive a career path as banking or consulting," he says. "By creating a dynamic workforce, where we are pushing for growth—not just growth of the business but growth of the individual—we create an attraction in the marketplace to come and work with us."
"With the rise of digitization and machine learning, insurance activities are becoming more automatable, and the need to attract and retain employees with digital expertise is becoming more critical."
Kespry's Mathew says embracing technology would help the industry draw younger people. "I think the generation that came up with mobile technology, Facebook and other social media is delighted to have very capable technology in their hands to get work done," he says.
Przybyl at Snapsheet agrees. "We've gone through this little bit of a revolution where a lot of cool stuff has come on the market pretty quickly, and it's got the whole market really excited," he says. "When estimators come to work for our organization, they're excited because they've got a whole suite of new technology tools that make their job a lot easier. It's absolutely helpful for recruiting."
Streamlining, Engaging
The use of technology in claims is doing more than just easing workforce issues, it is creating efficiencies and streamlining work in a way that is changing the profession and consumer engagement. Take drones, for example. "With the drone-assistive approach of collecting this data, analyzing it, and adjudicating the claim, you can just get more work done than when you were manually climbing that roof surface, manually collecting that data and manually processing the claim," Mathew says.
Traditional inspections require at least two employees, including one to climb the roof and inspect and another to steady and hold the ladder, but an adjuster piloting a drone can work solo and inspect the entire roof, rather than a sample, and do it more quickly.
"You have enough detail to adjudicate and close a claim within that day," Mathew says. "Now we're looking at ways that we can do it within the first hour of the drone flying, whether that be a residential roof or a commercial roof."
Przybyl shares a similar view. "Once we get photos, it's going to take us about three hours on average to have an estimate, and that's pretty much independent of the severity of the damage," he says. The average cycle time for a traditional auto claim is 10 to 15 days, with a fast-track process considered to be four to six days, according to LexisNexis Risk Solutions.
Rapid turnarounds lead to greater customer satisfaction. The added transparency, through mobile apps and online tools, also pleases customers, particularly younger ones.
Web-based communities, mobile applications, internet robots, drones, satellite imagery and AI are quickly becoming everyday tools of the claims professional.
Jason Landrum, global chief information officer, Sedgwick Claims Management Services
Przybyl says his company's mobile app enables the person reporting a claim to track progress at each step along the way. "It's in their hands in the way they're used to consuming information—on their phones," he says.
Tractable, which uses artificial intelligence to help insurers process photos from auto claims, is also helping the industry streamline work. The company, founded in 2014 with offices in London, California and Texas, counts the Belgium-based insurer Ageas and three of the top insurers in the United States among its clients.
Using proprietary algorithms and a web-based platform, Tractable taps into an extensive database to provide estimates from photos—in minutes, in some cases—and help prioritize claims that need further human involvement, according to Ahmed Zifzaf, the company's AI engagement manager.
Zifzaf says Tractable's software can save time and money by discerning whether a damaged panel on a car must be replaced or can be repaired instead. "Questions like that can be answered by a machine or the artificial intelligence algorithms, therefore saving both time and money for the insurer," he says. "We can review thousands of claims in minutes, as opposed to an expert, who might need to spend 30 minutes or so per claim."
AI is expected to take on a larger role in insurance and other industries in the years ahead, as new technology is developed to automate many labor-intensive processes. "The great thing about artificial intelligence is that it learns," Zifzaf says. "The more that we use it, the better and smarter the tool gets."
Zifzaf also notes that younger workers tell his company that "this is the most exciting technology they've worked with in their role."
Insurers are swiftly adapting photo technology for auto claims, either from third-party providers or by developing in-house capabilities. Allstate, for example, closed its drive-in repair estimating centers last year and is now using its QuickFoto mobile app to process claims.
Other efforts are under way to streamline tasks. Last year Crawford & Company began using robotic process automation, or RPA, to reduce repetitive tasks for adjusters. The changes include simple steps like eliminating the need to copy and refill information from one computer screen to the next, but Verma says the company is looking at AI for more involved tasks like scoring and prioritizing claims for supervisors to review as part of the company's quality assurance process.
At Sedgwick, which has 21,000 employees in 65 countries, similar steps have been taken to maximize claims resources. "Automated file setup has reduced the time commitment required of the traditional, manual setup process and enabled the claims professional to spend more time with the person experiencing the injury or loss," Landrum says. "Business and data analysts now monitor the automated process and assignment activity."
Technology hasn't fully alleviated the shortage of adjusters, according to Landrum. But, like Crawford, Sedgwick is using it to help streamline work and maximize the use of time. "For example, we have introduced new decision optimization models into our process that help analyze data within a claim and then prescribe and automate the most appropriate path to take," Landrum says. "Tech innovations like these help free up claims professionals to be available when a higher level of care is needed and allow them to focus more on the impacted individuals and businesses at the heart of their actions."
Nat Cat Testing Ground
Last year's busy hurricane season turned out to be a testing ground for new technology in the insurance industry, with innovators able to demonstrate how the use of drones and mobile apps can improve efficiency and response time while holding down costs.
When Hurricane Irma struck the East Coast, Crawford & Company was able to dispatch its team from WeGoLook to the scene for drone flights and other visual inspections within a matter of hours, according to Verma. Ordinarily a claim in a disaster scenario might take a month to adjust, but WeGoLook's turnaround time is an average of 4.7 days for a catastrophe claim and 3.7 days for a non-catastrophe claim. "The advantage of having a Looker workforce is that it's a 24-by-7 workforce. There isn't a specific time of day they're working," he says.
The rapid turnaround reduced the potential for further damage and for fraud, according to Verma. "We thought it was a win-win situation for us, the insured and the carrier because they move on with their lives much faster as well," he says.
Drones were a critical part of the response for WeGoLook and other companies, a point that wasn't lost on federal officials monitoring the scene. "I don't think it's an exaggeration to say that the hurricane response will be looked back upon as a landmark in the evolution of drone usage in this country," FAA administrator Michael Huerta said.
Mathew says Kespry was able to take advantage of a ready team of drone pilots who lived in or near hurricane-damaged states. Kespry flew more than 700 missions around Houston and many of the impacted areas in Florida.
Everything seems very cool when you see it in PowerPoint or when you see it on a demo, but when you try to implement it inside of a really large organization, the change management can be extremely complicated.
CJ Przybyl, co-founder and president, Snapshee
"As soon as it was safe to fly, we had them out flying, collecting imagery," he says. "Some of our clients couldn't get their claims folks from Texas to Florida because they were either still working on claims in Texas or travel was difficult. We were able to start getting imagery back before they could even get boots on the ground in the state, let alone out to insureds' properties."
The experience was similar for Betterview's drone operations. "We would fly things in the morning, imagery would get uploaded in the field, and checks were getting written that night," Tobias says. "The roadblock is not the technology usually. It's the carrier or the TPA or the members utilizing the technology."
What the Future May Hold
Despite the speed and efficiency their services bring, high-tech providers acknowledge limits to AI and other innovations. Verma, for one, doesn't expect technology to replace adjusters or underwriters any time soon.
"While it may be possible in the future, I don't see it as a possibility in the next three to five years," he says. "Claims is a very emotional experience, and when you have an emotional experience, you want to rely on people, not just machines."
At Sedgwick, Landrum says technology is creating more time for claims professionals to care for the client and the consumer. "We don't envision the human touch being replaced by machines," he says. "When health and well-being are impacted or when property losses are significant, people want to know someone is working for them and that their issues are not solely being addressed by a machine."
Weathersbee at InterWest agrees. "When you get into the human aspect of claims—the tort aspect, bodily injury and things like that—you can't lose touch with how to deal with that human being from a psychological standpoint," she says. "I still think there's a component of hands-on both for our carrier partners and on the insurance brokerage side."
Yet technology will inevitably be applied more broadly across the industry. Mathew, whose company is expanding into the commercial sector, says he expects drones will be more heavily used there, as well as in risk and underwriting. As more drones fly, the bigger and better photo libraries will become, enabling the greater use of artificial intelligence in analysis. "It's not a limitation of the algorithms," he says. "It's a limitation of the data sets available."
Tobias at Betterview also thinks drones will become commonplace across the industry soon. "I come from the commercial loss control world, and I saw the transition from film cameras to digital, and I'm starting to see a lot of the trend markers with drones," he says. "This is another tool in the adjuster's tool belt."
Sedgwick, which has used aerial imagery to assist with property damage assessment, also expects drones will take on a broader role. "While the practicality of drone utilization has not yet been perfected for daily claims handling, we expect drone usage will increase as costs for hardware drop, regulations relax, and the technology continues to improve," Landrum says.
The industry is likely to invest in more data tools and forecasting technology, according to Landrum. "In the property world, leveraging AI to determine pre-loss exposure will help us with resource assignments, projected loss figures, and assembling resources for post-loss restoration," he says. "If we can be ahead of what is needed after a loss, it will decrease the loss period altogether."
Weathersbee expects data analytics, particularly for regional firms like hers, to grow more widespread in the years ahead, along with the use of technology that employees wear in the workplace. The health side of claims is already using devices to track fitness, but she and others believe there's greater potential for so-called wearables in improving workplace safety and reducing claims and insurance costs. At tech conferences in recent years, companies have demonstrated the use of wearables in hardhats and safety vests to track workers in hazardous areas and alert them as they approach machinery and other risks.
"I'm excited about the technology that our carrier partners are going to be utilizing," Weathersbee says.
Some insurance companies have been slow to adapt technology, but once an innovation catches on, the changes can be swift industrywide. At Snapsheet, much of that acceptance has come in the past year. "In 2012," Przybyl says, "when we first started talking to insurance carriers seriously about doing estimates through a mobile, self-service app, pretty much every carrier said it was not possible for a human to write estimates from a photo. And now here we are in 2018, and everybody is asking when artificial intelligence is going to write an estimate by photo."
Przybyl says he expects technology will become pervasive in the industry, which presents its own challenges. "Everything seems very cool when you see it in PowerPoint or when you see it on a demo, but when you try to implement it inside of a really large organization, the change management can be extremely complicated. I think a lot of insurance carriers are now realizing that they've got to focus on how to implement the technology, not just having the technology. I think over the next few years that's what a lot of the carriers that succeed are going to be focused on."
Tobias thinks companies would be wise to accelerate the change. "They need to start moving a little faster because there are companies out there who will eat their lunch if they don't," he says, pointing to Amazon's forays in health insurance and perhaps other sectors. "If that happens, they're going to use whatever the newest and best technology is. As a whole, our industry needs to start not just testing things faster but actually putting them into production faster so they don't get left behind."
Weathersbee says brokerages and carriers would be wise not to resist technology that can help fill the talent gap and enhance services. "Organizations that are nimble and embrace it and use it to innovate and create efficiencies are going to succeed," she says. "I think those that view it negatively or view it as a disruption or ignore it are going to get passed by."
The industry's struggle to replace retirees—and the subsequent need to embrace technology more quickly to help fill the gap—may be a blessing in disguise.
"While some see this talent gap as a crisis, we have seen it lead to some very positive developments," Landrum says. "The claims work we do has evolved from a series of process-oriented administrative tasks that sometimes led to adversarial positions to our industry, to now being focused on providing very meaningful assistance to those experiencing an unexpected loss or injury. It's forced us to take a look at technology as a means for supporting and streamlining the work our colleagues take on every day."