4 Questions for Employee Benefits Leaders
Challenges Facing Benefits Brokers & What Transparency Means for Client Service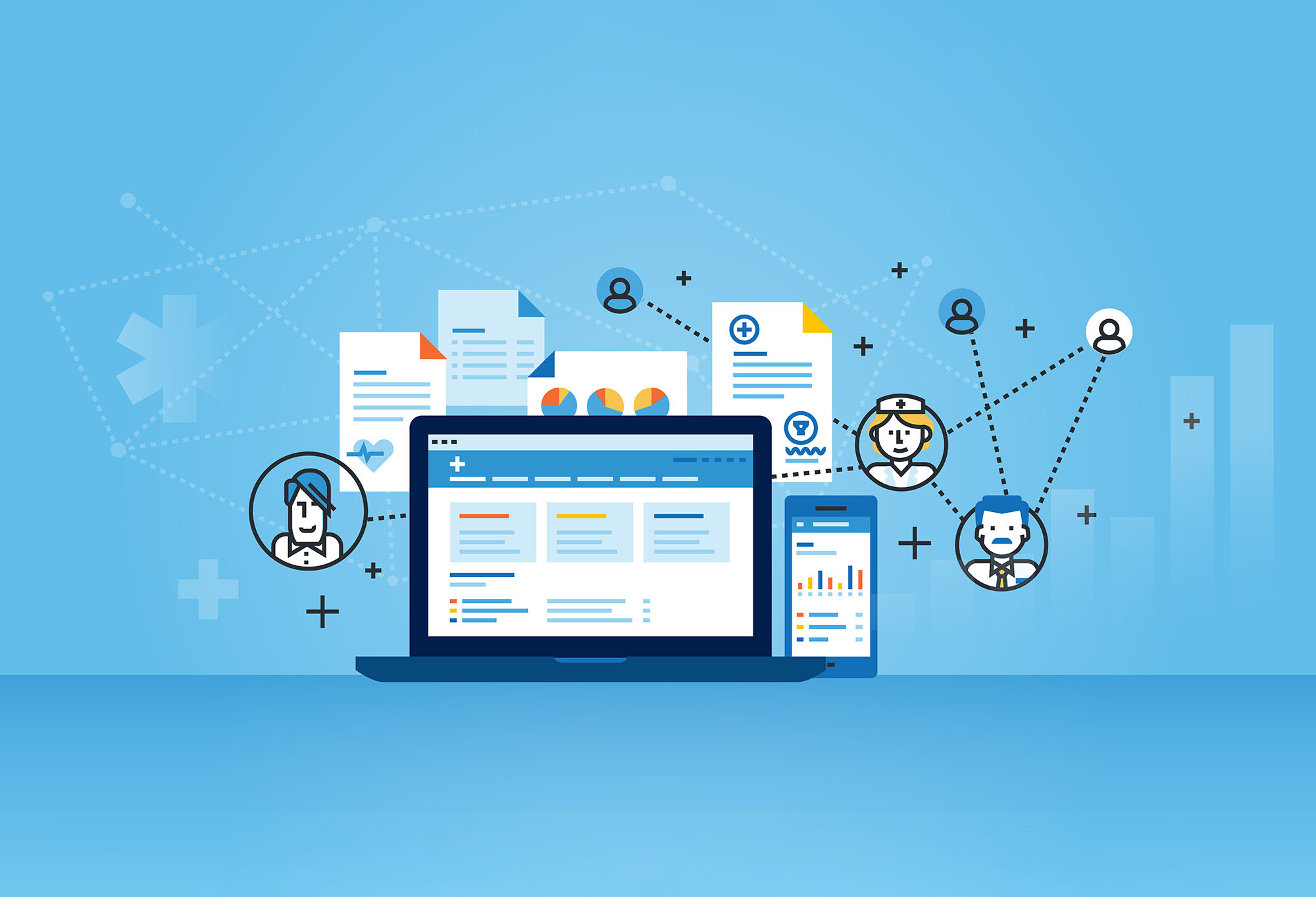 The chair and vice chair (respectively) of the Council of Employee Benefits Executives Advisory Committee—Andy Vetor, president, benefits consulting & chief growth officer at MJ Insurance, and Lisa Hawker, president, employee benefits operations, Hylant—discuss how different forms of healthcare industry transparency could change the way brokers and consultants serve their clients.
Q
What are some of the biggest challenges facing employee benefits brokers and consultants right now?
A
Andy Vetor: Keeping up with the landscape that is changing at a more rapid pace than ever before. The role of the broker has continued to evolve from strictly a risk placement or insurance placement arm to doing things that, in many ways had historically been things that either point solutions or carriers performed, whether it be data analytics, population health or disease management.
And all that is wrapped with the landscape in Washington. We have seen a lot of new legislation that really is affecting employers. The last few years have had the greatest impact legislatively on employer-based healthcare, since the ACA became the law of the land.
Lisa Hawker: How do we hire and retain key talent, post-pandemic? Not a lot of schools of risk management say, "I'm going to teach you about employee benefits." We do not have people coming up through the ranks saying that [insurance] is something that they have known about and heard about. It's getting people interested in and understanding what we do. But just as importantly, the tremendous impact that we actually have, not just on employers and the business community, but down to the individual person. Because what we do matters.
The other thing I would say, from a business perspective, is scope creep. Clients ask, "What else will you do for us?" But they don't want to pay any more for the services that we provide. We have teams that always want to help, but finding the balance from the business perspective is important.
Additionally, the compliance and regulatory environment is so difficult. New compliance regimens are almost always additive. It's difficult for our consultants and teams to be able to wrap their heads around all of that information and take into account the incredible differences from state to state.
The last challenge is that there are so many shiny bobbles out there. I probably get 20 emails a day from some new vendor, whether it's around a cost containment bolt-on strategy, or financial wellbeing or mental health awareness. They're all real needs, but there's so much of it being marketed to our clients, and being marketed to our consultants and teams, that it's really hard to keep it all straight.
Q
The Council has spent a lot of time advocating to increase PBM transparency. What would greater insight into PBM business practices and compensation schemes mean for your clients?
A
Hawker: If we get more transparency, we may actually be able to see an industry shift to true competition, in terms of fees and discounts. And I hope it leads to the pricing pressures that we need.
But if we do get that transparency, what's the next game that is going to be played so that the big players are able to retain the profits and their business models that they've had?
Vetor: More than anything, I think clients generally lack any real meaningful insight into how a PBM works and where the dollar flows take place today. In many cases, they would be surprised as to how the economic model of a PBM functions. Just by having transparency for both employers and by proxy, their advisors, we will be able to better navigate the system and provide the right solutions to employers that are going to meet their members' needs.
And without a doubt, it will result in lower prescription drug cost across the spectrum. Because very likely the result is going to be the shock of how much revenue is being generated by the PBM for the role that they play in the ecosystem.
Q
The release of healthcare pricing data gave the industry access to large-scale negotiated rate information for the first time. How do you think this data may shift how you serve your clients?
A
Vetor: We're at the very early stages of finding that out. Right now, I still believe the data is pretty immature. It's not in a usable form. But that being said, I think that [accessibility and usability] will happen rapidly. With the confluence of AI, this data becoming more available, and vendors moving into this space, I think we're probably a year or two away from being in a place where we're meaningfully using that data to drive the construction of networks, plan design, efficiency of utilization, and communication to members.
Hawker: How do we use the data? Right now, it's a little difficult to understand. I think that what it really means for us is helping our clients understand the total cost of care. It could have a tremendous impact to get the appropriate unit costs for different services.
I also think it's going to mean that we're going to have to get better at understanding the carrier landscape because carriers are going to have to be able to compete on discounts. They're going to need to really start to demonstrate how they're working toward engaging members, improving outcomes and lowering the total cost of care. And we are going to have to be more consultative with our clients.
In addition, this provides an opportunity to shift provider incentives. I come at this sitting on a large hospital board. At some point, I think that is going to have a push on Medicare and Medicaid pricing. The employers are getting gouged in this process.
Q
What's one thing you're looking forward to at EBLF?
A
Hawker: Seeing everybody again. I personally wasn't able to attend last year, and it's the first EBLF I've missed in 15 or 16 years. But that collaboration and being with your peers — the high tide raises all ships. It's probably one of my best weeks every year because I'm able to spend time with peers and friends that I don't normally get a chance to see.
Vetor: Seeing our peers in the industry, that's always my favorite thing. To have the opportunity to collaborate with peers, learn from a great group of people. What are we doing well? How can we share and make each other's firms better, and then consequently, our delivery to our clients better as a result of this meeting? I think it's one of the most meaningful meetings of the year that allows us to do that, that really affects healthcare in America. Not to overstate it, but I do think this week is very meaningful, for the way that's done, because of the idea sharing that's there.
And for me personally, I'm looking forward to spending time with my team, which unfortunately is hard to do. I don't get four days consecutively that I get to spend with my team and just share with them and enjoy their company. That's really valuable for me.