A New Era of Virtual Care
Employers are looking for a fully integrated care experience, and that includes virtual care.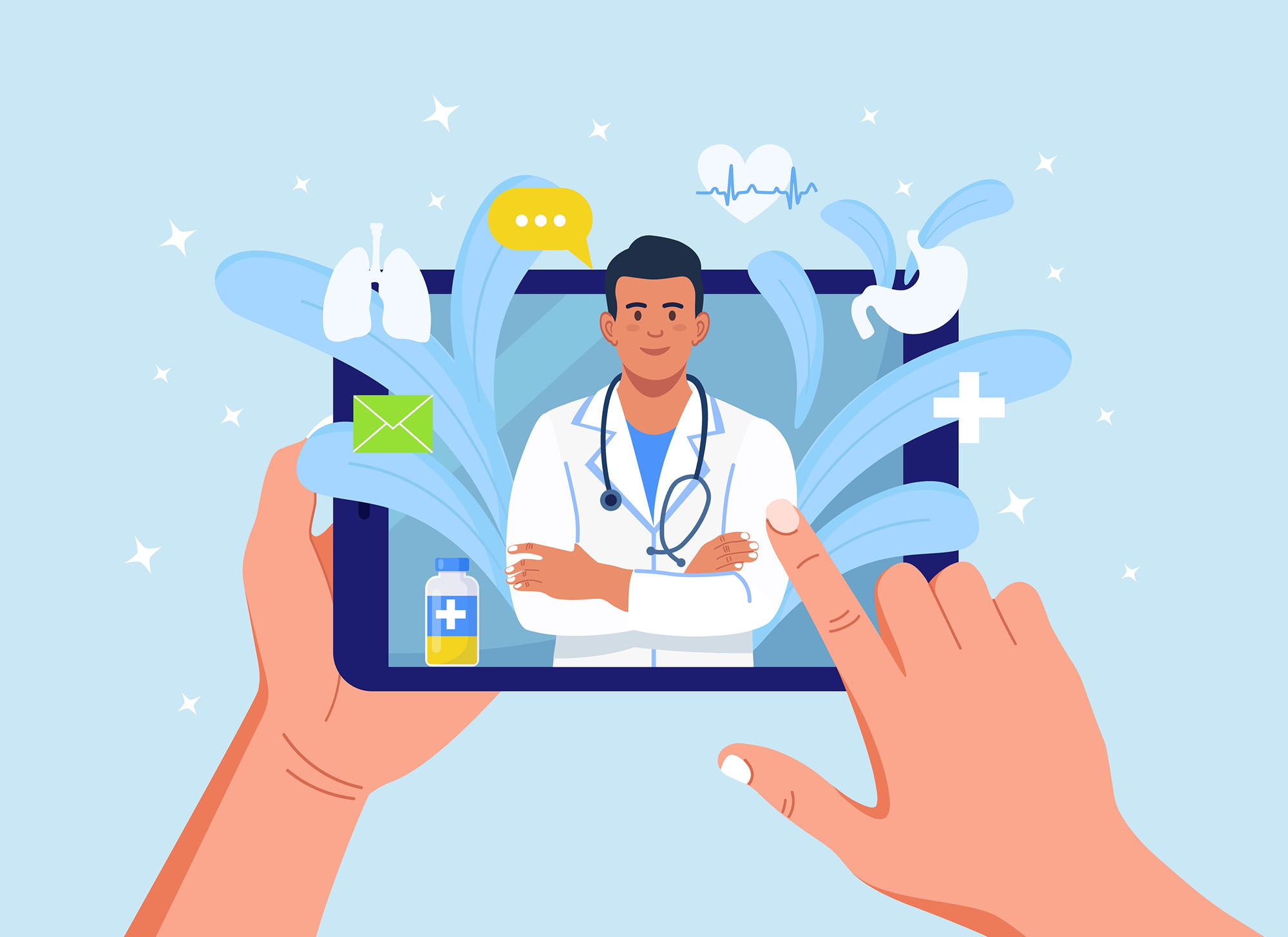 When it comes to virtual care, employers today face a rising tide of point solutions for singular health concerns, but the days of an organization looking for one-dimensional products are coming to an end.
In fact, a recent survey found that 42% of employers are planning to make changes to their point solutions for clinical conditions. And we know from our own 2021 survey of 300+ large U.S. employers that 70% of those surveyed are planning to fully implement a whole person virtual care strategy in the next three years.
As more employers and plan sponsors look for holistic virtual care solutions, benefit consultants and brokers need to ensure they are bringing to the table the most comprehensive, scalable solutions possible. The most effective programs will connect the dots between mental and physical health, operate on a global scale, address disparities, and meet the highest quality clinical standards.
The Whole Is Greater Than the Sum of Its Parts
It may sound obvious, but the best healthcare solutions need to actually make people healthier. The best way for this to work is through whole-person care.
Many condition-specific solutions neglect all the other factors that influence someone's health, like poor sleep quality and anxiety, and ignore the fact that no two patients are the same. And with more than 40% of adults in the U.S. living with two or more chronic conditions, it is even more necessary for a solution to anticipate and address risk factors for other diseases.
A fully integrated care experience not only helps individuals navigate between physical and mental health, but it also takes into consideration social determinants of health that play an integral part in their wellbeing.
Recent data has shown that managing multiple chronic conditions with a single, integrated approach leads to better control of A1c, systolic blood pressure and weight better than any diabetes, hypertension, or weight control program alone. Not only are those who utilize multiple chronic condition management programs through a single, streamlined experience the most satisfied and most engaged in their healthcare experience, but when mental health services are integrated into chronic care management, individuals can see an average 0.5% additional A1c reduction, 9.6mmHG additional reduction in systolic blood pressure, and 1.8% additional weight loss.
Treating a whole person—as opposed to different parts of that person—really is the best way to keep them healthy.
Going the Distance (Literally)
Bringing consistent benefit support to any workforce is a challenge, but providing benefits to a global workforce of more than 90,000 seems almost impossible. The larger and more dispersed a workforce is, the more complex and diverse the health needs become. A one-size-fits-all care solution just isn't feasible.
This is where the benefit of a single, integrated care experience really comes into view, as the whole-person model of care allows employers to have the greatest impact on the greatest number of employees across the greatest number of care needs, regardless of location.
For example, our client the American Foreign Service Protective Association (AFSPA), provides comprehensive care options to a diverse set of members living across a number of communities and cultures. About 35-40 % of AFSPA's members are overseas in 172 different countries including Germany, Japan, South Korea, and the U.K. where they have to design benefits to be as flexible as possible. Smart, digital healthcare tools including expanded telehealth offerings have helped AFSPA improve access to care and engagement, particularly with chronic condition and mental healthcare programs.
The availability of comprehensive virtual care, inclusive of mental health, primary care, and chronic condition management, through a single, unified platform can provide members access to high-quality care no matter what, wherever they are and whenever they need it.
An Inclusive and Equitable Experience
Non-medical factors—like race and ethnicity, geography, and income—play an outsized role in determining health outcomes. Virtual care, by its nature, promises to play a role in reducing some health inequities. The right virtual care strategy will leverage data and analytics to better optimize care for everyone, tailoring content, coaching, and provider-member matching to enable more equitable outcomes.
Consider for a moment that more than 40 million people in the United States speak Spanish at home. Are your benefit offerings truly comprehensive and inclusive if they are only provided in English? Beyond language, how are the services in place improving the healthcare experience and health outcomes for Spanish-speaking members? Are the nutrition plans inclusive of foods from users' cultures?
The best and most effective approach goes beyond just providing another language within an application. It's about digging into the actual experience of the product, down to the detail of ensuring recipes included in a nutrition program are reflective of the personal preferences, geography and culture of the employee. 
A Stronger Emphasis on Quality and Safety
There have been a lot of bad actors within the realm of virtual care, and they have had a negative impact on peoples' health. Many organizations claim they can do things like reverse diabetes or have taken advantage of regulatory flexibilities during the pandemic to overprescribe controlled substances. It is imperative that virtual care meets the foundational elements of quality: it needs to be safe, timely, equitable, effective, efficient, and patient centered.
Employers and their broker partners also need to evaluate how virtual care solutions are bringing these elements to life.
How is a solution ensuring high quality standards of care? How is it prioritizing patient safety? How is it supporting continuous quality improvement and innovation? The right virtual care solution follows clinical guidelines that are based on proven, evidence-based medicine from leading experts and global standards of care. This is particularly important as some conditions and treatment plans, particularly for weight management, require additional levels of provider oversight and care.
For example, medications such as Glucagon-like peptide (GLP-1) agonists and Sodium-glucose cotransporter-2 (SGLT2) inhibitors are a vital tool in the management of cardiometabolic disease, including obesity and diabetes, but they should be prescribed and deprescribed in the right way, and that includes assisting and guiding consumers through every step of their healthcare journey. They work best as an addition to altering long-term habits that address nutrition, activity, sleep and stress management.
Virtual care is table stakes for employers and plan sponsors, especially as many shape their benefits packages to improve employee recruitment and retention, but not all solutions available today can truly meet members where they are. Employers should be thinking about comprehensive virtual care that is scalable, equitable, effective, and safe.