Shift Your Mindset
Escape the guilt of why you sell.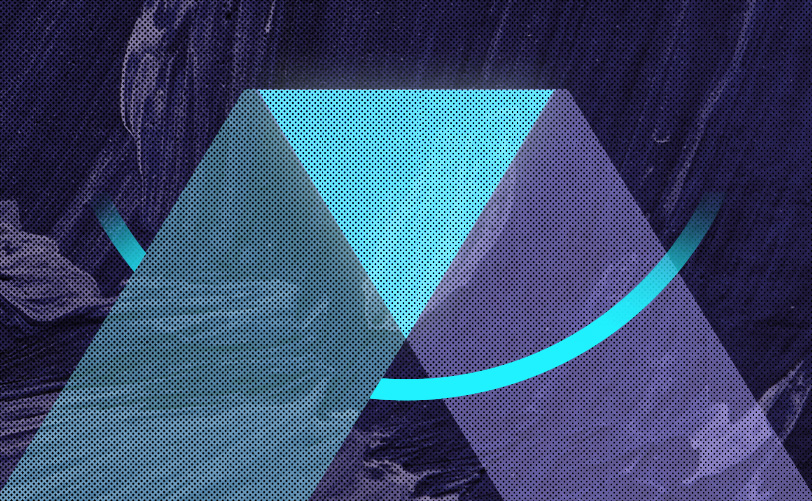 The dynamic M&A activity we saw through 2017 is still going strong, and with new private capital players entering the game, there is no shortage of opportunity for brokerages and agencies that are considering a play.
But what we haven't talked about in this buy/sell whirlwind is the mental hang-ups that many agencies bring to the table:
Selling my firm is selling out.
If I sell, I'll betray my staff. They trust me—they're depending on me for their future.
Everyone else in my region is selling. That makes this is a great time to fish for their clients and employees.
These are some of the misconceptions we face in the market every day. But there's good reason for this thinking. Often owners open up a file of what-ifs when the conversation moves to "What's next?" Where do you see yourself next year, and what about five years down the road? What is the succession plan, and how will you execute it?
But what if you thought differently about succession—about selling, buying or persisting independently in this market?
In The 4 Disciplines of Execution: Achieving Your Wildly Important Goals, authors Chris McChesney, Sean Covey and Jim Huling talk about how to focus your team's energy on a winnable game in the midst of distraction. They suggest a mindset shift. Instead of asking, "What's more important," reframe the question to: "What is the one area where change would have the greatest impact?"
That's a different way of thinking, isn't it? By looking at goals through this lens, you very well could identify a different initiative—one that can make an impact on your organization. When we apply this type of thinking to M&A and planning for the future, we can also think differently about our strategy and what actions can make a marked impact on our businesses.
So let's take a look at those common M&A hang-ups and how thinking differently could prompt us to act differently and more strategically.
Selling My Firm Is Selling Out If this is true, then why are so many firms choosing to sell? The reality is, many agencies are selling in this attractive market because they believe in the power of leveraging the strengths of an organization that has already established and built out resources. They'd rather combine forces and tap into those resources than build it themselves, and this makes sense. Then, they can focus more on selling and serving clients.
It's not about selling out—it's about plugging in.
The bottom line here is, as an owner, you built an asset that has value, and you took the risk by being an entrepreneur. You have every right to sell your business and monetize that asset. Selling can be an opportunity for you to maximize the value of your business and create growth opportunities for your employees and community.
Selling can be an opportunity for you to maximize the value of your business and create growth opportunities for your employees and community.
Selling Is a Betrayal of Commitment to My Staff This is a common rationalization and stress that owners struggle with because they feel they owe it to their people not to sell. However, many small businesses hit a growth ceiling, and as a result there are limited opportunities for talented employees to rise in the ranks. Your good people could end up leaving for other opportunities if they don't find what they want at your organization. Selling can actually create more fulfilled careers for your employees—and the key is to communicate these opportunities to your staff so they understand how the deal could potentially provide them with a better career path. You have the ability to control the narrative. Your comments and attitude toward a future combination can help set the internal tone when the inevitable happens.
Everyone Else Is Selling, So We Can Recruit Competitors' Employees and Clients A likely scenario when other agencies in your area sell and get larger is that they gain more resources and bring more opportunities to their people and their clients. They get stronger. They have a bigger brand name and more influence. Your competition gets better—and harder to beat.
So, while your perception might be that you can grab your competitors' best people and woo their key clients away because they decided to sell, that's generally not true. Instead, you've got local competitors who gained access to more resources and sophisticated solutions. You'll likely have to work harder to keep your team members and retain your book of business.
Many businesses sell because they want to get better.
Instead of second-guessing those who sell, have you asked yourself why you haven't considered it? If the goal is to remain independent, what are you doing to get better?
There's no better time than now to review your goals. What are you doing to improve? If everything at your organization stayed the same, what's the one area you could change that would make the greatest impact?
Focus there. If that's expanding your geographic footprint, how will you do it? If that's getting into a niche line of business, how will you develop that expertise? If that's growing volume, how will you gain the resources and talent to do it?
Many organizations today are answering these questions by selling—they're leveraging the resources of organizations that are already implementing these goals. They're not "selling out," they're building out.
Market Update
The second quarter of 2018 began with signs of increased activity, with 29 announced deals compared to the 23 in March. The 2018 year-to-date total is 128. While deal activity still appears to be slowing compared to the same period in 2017 (182 vs. 128), buyers remain active, and we still see revisions to monthly deal counts due to delays in public announcements.
Hub International jumped into the lead with 10 deals this year. It is followed closely by Alera Group (nine) and BroadStreet Partners (eight). Private-equity backed brokerages remain the most active buyers, accounting for nearly 55% of deals in 2018.
While USI Insurance Services remains in the headlines after its March agreement to purchase the insurance operation of KeyBank (Key Insurance & Benefits Services) and its 2017 acquisition of Wells Fargo Insurance Services, more big news has emerged. BB&T Insurance Holdings agreed to acquire Regions Insurance Group, and Alliant Insurance Services is acquiring Crystal & Company. Crystal was ranked the 25th largest brokerage in 2017. Regions was ranked 33rd. Keep an eye out for more large transactions throughout 2018. The market continues to be filled with rumors of other pending transactions of top-100 brokerages.
Securities offered through MarshBerry Capital, member FINRA and SIPC. Send M&A announcements to M&A@MarshBerry.com.