A New Perspective
A summer internship at an insurance brokerage changed my view of what a broker really does.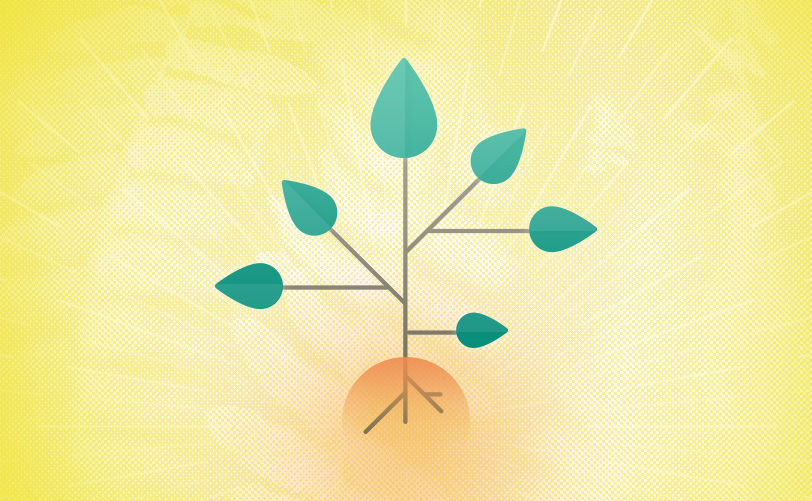 I will admit I had a skewed misconception of the insurance brokerage business. I thought the only responsibilities of a broker were to obtain insurance at the cheapest price possible for the client and sell as much as possible. However, this summer, as I interned at Johnson, Kendall & Johnson (JKJ) in Newtown, Pennsylvania, it became clear that I was wrong. 
Shortly after my internship started, I found myself lying on the ground of a nursing home, role-playing as a patient who had fallen and couldn't get up. Although it was a strange experience, I was on the front line of loss control and helping to educate a client on preventing workers comp claims. Prior to my internship, I thought loss control was strictly a service offered by carriers, but I quickly learned that brokers can bring a lot of value to their clients other than just placing their insurance.
I learned that, while brokers are responsible for obtaining the best coverage possible for their clients, they are also responsible for helping clients manage their risk. Oftentimes, this means sitting down with the executives of a company and having a discussion that leads them to improve their risk management practices.
I was fortunate enough to sit in on some of these meetings and observe this process firsthand. Being there with producers as they discussed proposals and renewals was the best part of my internship experience. These conversations were not about products but instead about the client's business—how things were going, if there were any major changes that needed to be considered. Often these discussions would help clients realize what possible exposure they were facing and how they could mitigate their risk, especially if their exposure had changed. One major exposure I saw repeatedly during my internship was cyber risk, and many companies didn't think it was an exposure they had to worry about. These conversations often led to an examination of their cyber risk management practices and purchase of a cyber policy.
Prior to my internship in JKJ's commercial property-casualty department, I was unsure of which segment of the insurance industry I wanted to be in. But as the summer went on, my experiences helped me come to the conclusion that working for an insurance brokerage is where I need to begin my career. I was able to shadow professionals in claims, loss control, account management and sales. No matter where I was, everything we did was always about helping the client, and that is what solidified my choice to be on the brokerage side of the business.
I am from Damascus, Syria. I am the first generation here; my father came in 1982 and bought a small business on borrowed money. My family is a true testament to immigrants' being able to live the American dream. We currently own a restaurant called Pita Chip Mediterranean Grill (stop in when you are in Philly next!), and I am one of the managers there. I do everything from payroll to scheduling. I work there 30 hours per week during the school year, which is a testament to the work ethic and time management skills my father instilled in me.
Growing up with a small business in the family has forced me to be client-focused and client-facing. I learned early on that, without happy clients, our small business would not be able to survive. And for this reason, I find working on the front lines, solving problems for clients, to be gratifying and meaningful work. But I didn't make a connection with insurance until my junior year at Temple University, prior to which I had no desire to be a part of the industry. The top-notch risk management and insurance program at Temple showed me the potential for growth and success in the industry and presented me with many networking, professional development and job opportunities that few other schools would have been able to do.
No matter where I was, everything we did was always about helping the client, and that is what solidified my choice to be on the brokerage side of the business.
At Temple I learned about the opportunities for success in this industry. And this summer, at JKJ, I learned how the role of the broker is a truly special position. Your success directly correlates with how hard you work for your clients. That is extremely appealing to me. During my internship, I saw insurance brokerage professionals take pride in what they do every day. Every interaction with the clients was about making their insurance experience better and enabling them to grow and succeed while having the protection they need.
With all of this in mind, I have accepted a position at Marsh as a TRAC associate. The TRAC Program offers structured and experiential learning in client management, client advisory and placement. Through this training, I will be able to improve my technical skills, risk management and client service.
The president of JKJ, Bruce White, taught me a major lesson this summer. He said, "Successful producers will always put their clients and the relationships they build first. Find out what you can do for others, not what they can do for you. Work hard and provide the best service you possibly can, and the rewards (commissions/compensation) will follow."
Kabbani is a graduate of Temple University's Fox School of Business and was a 2017 Council Foundation scholarship recipient.