Tailor-Made Safety
Foresight, a tech-centered MGU focused on workers compensation, says integrating safety with workers comp has new urgency.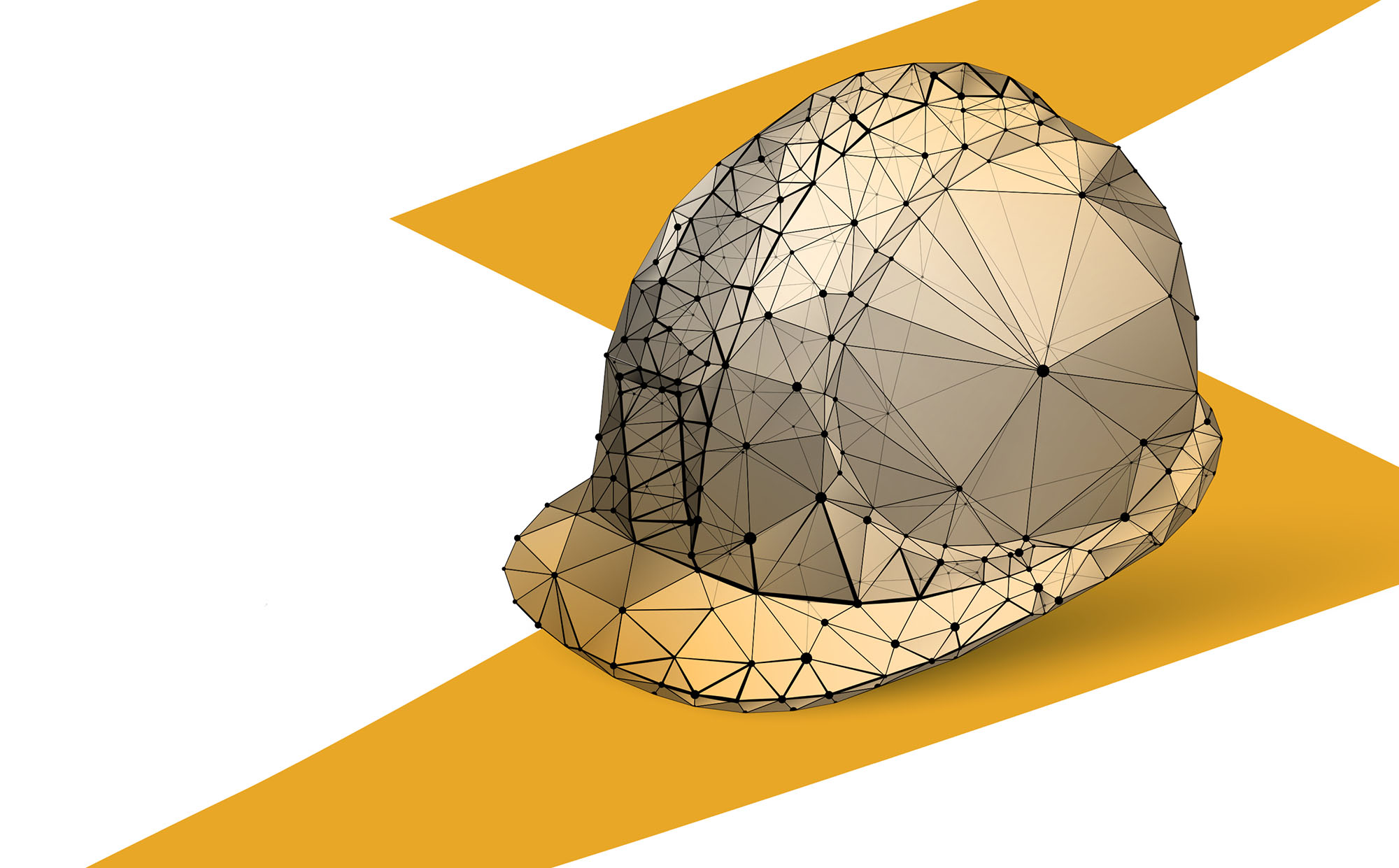 The COVID-19 pandemic forever altered our intuitive understanding of emerging worker safety risks.
Where a shifting landscape was once acknowledged as a possibility, it is now a probability. Businesses must be more agile in their approach to mitigating risks new and old—and workers comp providers must do more to help them.
Indeed, we're still riding the post-pandemic shock waves. Critical industries face chronic labor shortages, resulting in a younger but unskilled or poorly trained workforce. A study from the Center for Construction Research and Training found that nearly half of injury claims were filed by workers with less than a year's experience in construction, and 30.1% were from workers with less than six months on the job. Remote work has also developed as a new trend, which has come with its own risks as insurers struggle to differentiate whether injuries at home are considered work-related or not. In the long term, COVID-19's impact is largely unknown, as increased stress and mental strain in the workplace may result in untold repercussions on the future well-being of workers.
The elevated risk isn't the only story, however. The pandemic highlighted the need to saturate safety throughout all levels of business, which requires an increased willingness to implement emerging technologies. "On the plus side, the pandemic has increased awareness about the safety culture of companies," says Angela Adams, EVP of underwriting at Foresight. "This new emphasis on safety culture has pushed many C-suites to pivot their investments toward risk management systems and technologies that focus on improving their existing health and safety processes."
The 2020 ERM Global Health and Safety Survey (GHSS)—which reports engagements with 273 senior health and safety function leaders from corporations that have combined revenues of $6.6 trillion and that collectively employ 12.2 million people—supports this claim. According to the survey results, in fact, respondents attributed improving lagging indicators—showing a decrease in total recordable incident rate (TRIR), lost-time injury (LTI), and near misses—to an increase in involvement of leaders as well as to their organization's adoption of evolved approaches in health and safety programs
Investments in Tech Safety
The GHSS also shows that the application of data and technology has become a core element of companies' strategies to drive safety performance improvements over
the past couple of years. Respondents have highlighted the following technologies as investment priorities during the 2020-2023 period:
• Digitization of key safety processes = 70%
• Digitization of learning management systems (AR/VR) = 16%
• Remote observation, inspection and monitoring = 15%
• Mobile platforms for data collection and access = 12%
"These systems are a huge time saver for companies," says Matt Keeping, head of distribution at Foresight. "Previously, businesses deployed their safety program via binders of paper forms, completed in the field and then shipped back to the office to be reviewed and stored. By digitizing key processes, businesses can recognize patterns and course-correct early."
Investments in technology-based health and safety systems can have a strong impact on a company's ability to reduce risk at every level of the hierarchy of controls, especially when it comes to shortening the risk management life cycle—usually divided into three stages: analysis, design and realization, and operation and maintenance.
"Safety digitization doesn't replace the weekly meetings between the safety manager and the crew," says Keeping. "However, the systems will note the meeting occurrence and record any issues that were discussed. Integrated systems will also suggest solutions, provide online tutorials, and recommend potential correlated issues."
In addition to accelerating the risk management life cycle, the digitization of health and safety programs can quickly impact premiums. Currently, insurance premiums are calculated using the experience modification (ex mod) rate, which is derived from a firm's loss experience over a sequential three years. A firm's ex mod rating is tied to its loss experience and will change as the frequency of losses changes: less frequency in claims indicates an effective safety program, which will improve rates.
While it takes up to three years for a claims-free business to see a reduction in premium via the current ex mod rating, real-time risk management technology can close the gap and strengthen the correlation between safety and workers compensation, allowing for more accurate premiums.
"That presents a huge opportunity for companies like us at Foresight in terms of helping companies digitize their processes around safety," says Keeping. "More importantly, companies can save within a short period of time. These technologies can help businesses demonstrate risk improvements within the first 12 months of an insurance policy rather than the average two to three years."
Smarter Implementation
Despite a positive shift in the perception of health and safety functions in the workplace, which was cited by 27% of GHSS survey respondents, many middle-market companies have yet to make a digital transition to health and safety systems.
"Most of the construction, agriculture and manufacturing businesses we have today are very committed to safety, but nearly two thirds of them still use paper-based systems to mitigate risks in the field or the plant," says Adams. "Digitizing their health and safety functions allows businesses to develop real-time risk management programs and to increase awareness of loss prevention to all the employees, which will drive down loss frequency and costs."
Businesses, however, are concerned about some technical aspects related to the digitization of their safety programs, such as the amount of time it takes to implement and
manage digital safety systems, as well as the degree of personalization that these programs can offer.
"Every client wants to talk about their own risk, their own company, and they want their broker to represent them in that light," says Keeping. "So the broad-brush response from insurers is a thing of the past. Insurers have to be very granular in understanding their clients, their clients' business, and how their brokers are handling the clients."
"A program like Foresight's allows safety tech adoption to be tailor-made to the capacity and needs of the business," according to Adams. "It essentially provides clients with a 'personal trainer' for risk management, which subsequently allows underwriting to evaluate mid-market business with enhanced sophistication and accuracy."
Powerful Partnerships
In this changing environment, insurance brokers play a critical role in assisting their clients in the digitization of health and safety features. This is especially true in the middle market, where firms have enough workforce to need substantial safety features but don't always have enough funds to invest in enterprise-grade safety tools and processes. As of late, some businesses face pressure to decide between maintaining the highest standards of worker health and safety and keeping the company profitable or even operational. So middle-market firms rely on brokers to help them keep workers comp costs down, including minimizing health and safety risk.
"Brokers often act as an external risk management department for their middle-market clients," says Keeping. "By serving the middle-market segment, providing a digital health and safety platform—called Safesite—at no cost, and removing the barriers to tech adoption, we complement the work that brokers are already doing."
As middle-market companies rely on brokers for the digitization of their health and safety procedures, enhancing the quality of brokers' health and safety training and their competency with existing technologies is becoming a key focus for an increasing number of insurers.
"We're very close with our broker partners for this very reason," says Adams. "We help our brokers develop their proficiency with our Safesite platform, and we provide them with resources to help clients implement it effectively. Having our partner brokers being proficient in Safesite is beneficial for us but especially for clients, which now have two resources moving them toward efficient, effective risk management across the business."
Regardless of the safety processes and technology used, the goal for insurers and brokers alike remains to help clients get their workforce home safely each day. "It's a more tightly integrated, tech-enabled process, but the goal remains the same," says Keeping. "We help clients send their employees home safe from work every day, which is ultimately the most wholesome thing we can possibly do as an industry."