3 Phases of Hurricane Risk Management
Brokers now have access to technology-based solutions that can improve hurricane readiness, response and recovery.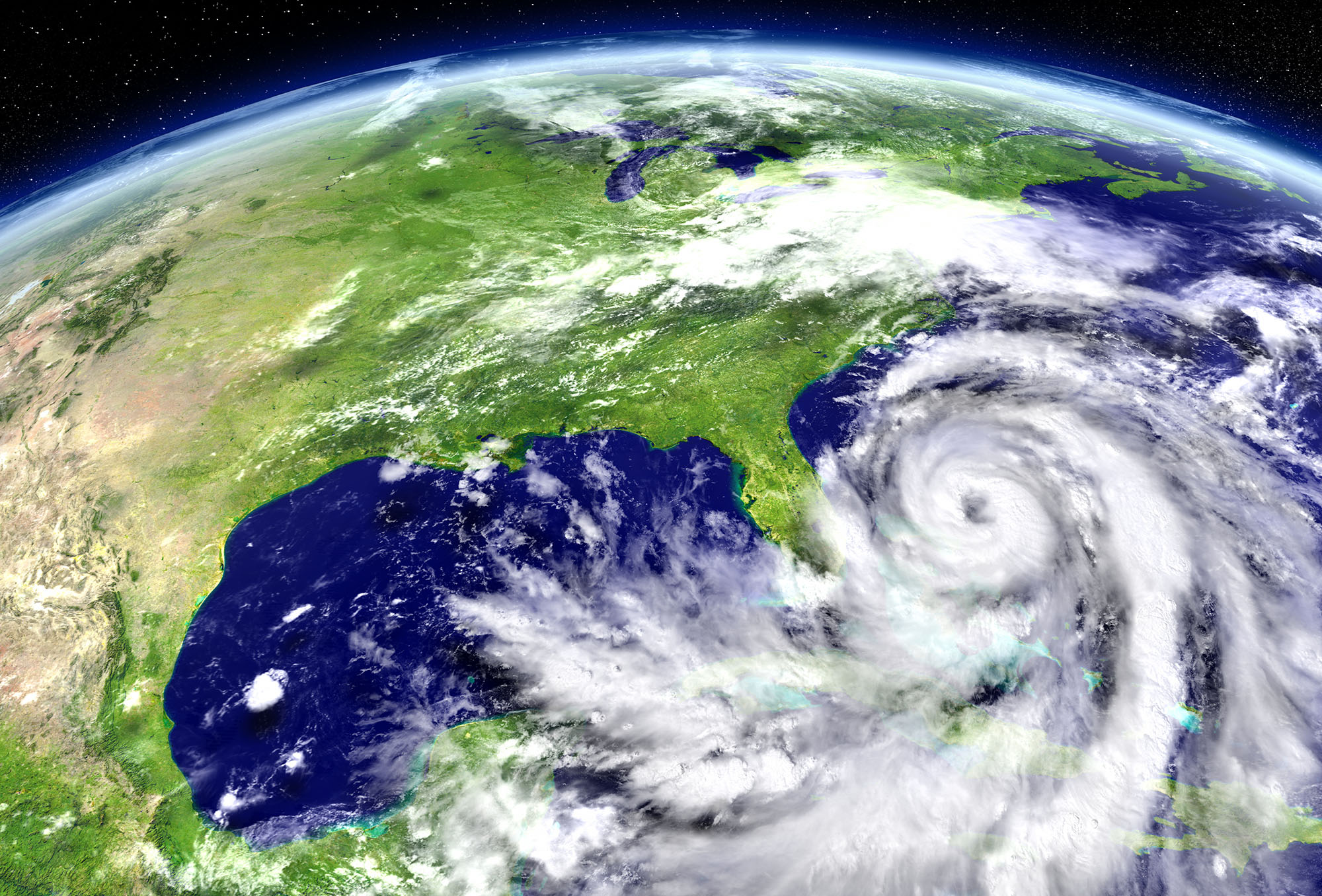 As the peak of the 2021 Atlantic hurricane season approaches, brokers are working to make sure clients are adequately prepared and protected from potentially significant related catastrophe risks.
Only a few weeks ago, experts at Colorado State University raised their prediction to 20 named storms this season (from 17), including nine hurricanes and four major hurricanes. Even more recently, Hurricane Ida slammed the southern United States as a Category 4 storm (on the 16th anniversary of Hurricane Katrina) causing extensive flooding, loss of power and devastating damage before its remnants pummeled the Northeast, resulting in federal disaster declarations in New Jersey and New York. At least 49 deaths across five states had been reported as of this writing. Ida struck only days after tropical storm Henri made landfall in Rhode Island, leaving in its wake inland flooding, storm surge and wind damage across multiple northeastern states.
The good news, however, is that brokers now have access to more robust technology-based tools to help commercial clients prepare for, respond to, and recover from the impact of hurricanes and severe windstorms.
Given the substantial risks hurricanes represent to clients in all industries, as well as government entities and organizations, brokers should aim for a basic understanding of how to leverage this technology so it will deliver the most value to clients.
Accordingly, here are 10 best practices for brokers to help their clients maximize their use of new technology-based solutions to support each of the three phases of their hurricane risk management: planning, event monitoring, and response/recovery.
Pre-Event Planning
Double-check valuation and exposure data. Even the most advanced modeling and robust analytical tools are only as good as the data put into them. Work with clients to ensure all their data on construction, occupancy, protection and exposures (COPE) are complete, accurate and fully up to date. Given the adjustments many employers made due to COVID-19, facilities may have been temporarily or permanently shuttered; maintenance and repairs may have been delayed; and operations and occupancies may have changed. So avoid relying only on data submitted for the last program renewal, especially if it occurred several months ago.
Run both historical and mock loss simulations. Climate change and population shifts have disrupted traditional projections of hurricane risks and impacts. Use historical events as a baseline for what might happen and then run what-if scenario models to reassess exposures, including vulnerable locations and suppliers, as well as to prioritize risk control programs and evaluate insurance protection. Make adjustments as needed to remedy potential new issues identified that may not be fully covered. For instance, be sure buildings are properly reinforced and protected, and confirm that insurance levels are in line with clients' current requirements.
Assess your ability to generate robust loss projections that include interdependencies and key suppliers. The exercise of running mock simulations will also help you gauge what information is immediately needed and how much time it takes to generate extensive loss projections that encompass your clients' locations as well as those of their critical suppliers and trading partners. If it takes more than several days or a week to get results, you'll need to troubleshoot your process and find ways to compress the time frame needed to generate results. When a hurricane hits, you won't have the luxury of extra time to obtain projections.
Establish or confirm hurricane alert criteria. Clients may not want to be alarmed by events unlikely to have direct bearing on their operations or trading partners. Set the frequency and parameters for alerts about impending and unfolding events and post-event information your clients want to receive. This includes confirming the client's preference for how they want to receive alerts, such as by text, email, or mobile device, and specific client team members to be notified by your brokerage or directly by other external stakeholders, such as underwriters and loss adjusters. Clients might also use this exercise to review the internal and external communication elements of their emergency response and business continuity plans.
Event Monitoring
Understand the capabilities and limits of your system's (or outsourced provider's) storm tracking and mapping capabilities. The type of information generated varies by provider. Thus, it's important to understand what metrics they can or cannot deliver. For example, looking only at storm tracks and cones of uncertainty doesn't reveal actual wind speed, so your clients need to look for wind probabilities to get a true picture of their projected exposure.
Control the "noise." While clients absolutely need to be aware of emergency notifications and instructions from government authorities, they can be overwhelmed by the sheer volume of information from news media and other sources that is simply not actionable. Ultimately, hurricane damage is caused by high winds, flooding and storm surge. Learning about how the storm track is evolving or changing doesn't help on its own. Instead, make sure clients stay focused on a few critical pieces of information, such as wind speed and flooding probability maps that can help them understand and quantify their potential exposures in ways that enable them to take appropriate actions.
Focus on impact on your clients' facilities, operations and people. As the storm passes, make sure your clients stay focused on a storm's impact on their operations, employees, key trading partners, suppliers and customers. That includes not only direct damage to their properties but also issues with infrastructure, including widespread flooding from excessive rainfall or storm surge; wind damage; power outages; and actions by civil authorities curtailing or rerouting travel from areas affected by the storm.
Learning about how the storm track is evolving or changing doesn't help on its own. Instead, make sure clients stay focused on a few critical pieces of information, such as wind speed and flooding probability maps that can help them understand and quantify their potential exposures in ways that enable them to take appropriate actions.
Response/Recovery
Be prepared to leverage technology to support your clients' response and recovery. New hurricane modeling techniques not only track a developing storm but also can provide detailed footprints of a storm's impact in its aftermath. Footprints are images superimposed on geocoded locations that measure hazard-specific intensity, such as flood depth for flood/storm surge and wind speed for tropical cyclones. This will enable clients to identify with precision specific areas affected by flooding and wind damage, which can help them rapidly evaluate damage and loss to facilities and suppliers.
Accessing the inaccessible. The faster clients can prepare detailed assessments of their damage and loss, the better their chances of obtaining timely and accurate insurance recoveries. When extensive flooding or wind damage makes client facilities inaccessible, drones and satellite technology can be deployed to provide rapid and early damage assessments.
Conduct a thorough post-event evaluation. After you've helped your clients assess their losses, check their actual damage against what was projected. Note significant variations and try to pinpoint what went wrong. Did the model fail to predict storm intensity or impact? Were the client's data complete, accurate, and input correctly? If different clients used different event sets and sources, determine which ones had the best results. Any takeaways will help you and your clients make improvements for the future.
Each year, the Atlantic Hurricane Season poses a significant threat to businesses and government entities throughout the U.S. East Coast and along the Gulf of Mexico. While climate change is making storms more severe and difficult to predict, population shifts are exacerbating exposures and losses. With the timely and correct application of new and more granular modeling techniques, agents and brokers can help their clients improve their ability to prepare for, manage, respond to, and recover from these potentially devastating events.
Eduardo Hernandez is co-founder and head of business development at EigenRisk.