We're Definitely Curious
Brokerages want to check an insurtech's industry conformation before buying the whole hog.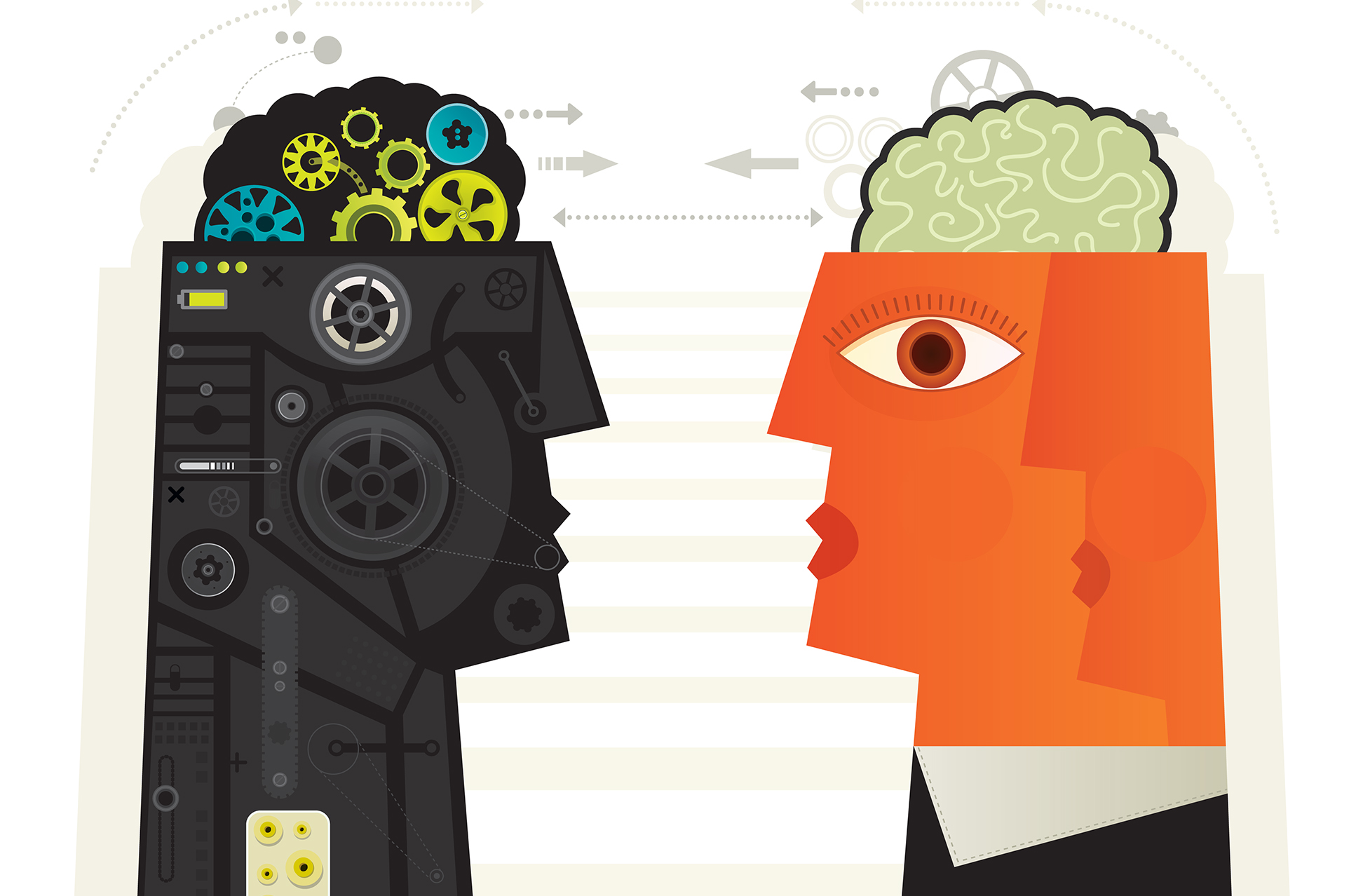 When Trevor Baldwin saw an acquisition opportunity for rapidly growing brokerage Baldwin Risk Partners (BRP), it wasn't just the market-leading technology that caught the CEO's eye; it was the combination of proprietary technology and deep insurance experience paired with an entrepreneurial culture.
"When you look out across what would be considered the insurtech landscape today, there are a lot of technology experts," Baldwin says. "There are not a lot of insurance experts in many of those organizations. That was something that was immediately intriguing to us."
Despite the interest among agents and brokers, insurtech acquisitions remain relatively infrequent.
Last year two big brokerages made insurtech acquisitions to gain access to new technology and thus the markets best served by tech-enabled platforms.
Holmes Murphy and M3 Insurance co-founded the first brokerage-sponsored accelerator, backed by 14 privately held brokerages.
Read the companion sidebar, "Insurtech Evolution."
For a list of all the major players in M&A, check out our sidebar, The Buyer's Club.
Along with that insurance expertise, Baldwin saw potential in the fact that Texas-based MGA Millennial Specialty Insurance had quickly built a successful renters insurance platform on a proprietary technology stack that enabled Millennial to automate the entire process.
"In a couple of minutes, a consumer can go through their portal and have a bound insurance policy," Baldwin says. "That is a relatively unique capability in the industry. In addition to having this fantastic technology, they were leveraging it to drive distribution."
Since forming in 2015, Millennial had grown to more than 355,000 policies in force on the platform as of third quarter 2019, a figure accomplished with fewer than 20 people to manage that book of business because of the automation Millennial had built into it.
While Tampa-based BRP was in a position to acquire the technology and team that fit its growth strategy, insurtech acquisitions remain relatively infrequent among agencies and brokerages. "As quickly as technology is changing, brokers are traditionally hesitant to make significant technology investments," says Harrison Brooks, partner at Reagan Consulting. "One, because the technology or software company has a very high valuation, different from an insurance broker, and two, technology is changing so quickly, it's hard to figure out who to bet on."
That said, there seems to be no questioning brokers' understanding of the critical importance of digitization in their firms. "The broad trend over the last few years is we're no longer debating with agencies if technology makes sense, it's which technologies at what pace and in what order. It's super essential for practically every agency that we talk to," says Michael Howe, executive vice president of product development for Applied Systems.
Public Brokerage Action
Some brokerages, though, are making those bets. Last year two big firms made insurtech acquisitions with the goal of gaining access to new technology and thus the markets best served by tech-enabled platforms, such as small commercial and personal lines.
BRP closed on the Millennial deal a year ago for consideration including $45.5 million in cash, according to an SEC filing. BRP's future growth ambitions are helped by its October 2019 initial public offering, which raised about $242 million. The company also reported a nearly 95% year-over-year increase in net income in the first nine months of 2019 and a 68% rise in earnings before interest, taxes, depreciation and amortization.
When it comes to technology, Baldwin—like many others in the brokerage space—sees client experience and business process improvement as the most attractive areas. "It's where can we use technology to improve the experiences our clients have when they interact with us and where we can use technology to drive efficiencies to automate and elevate what people are doing," he says.
BRP's acquisition of Millennial highlights this point. "What we got really excited about is what that platform enables us to do…as far as launching our own proprietary solutions that we can go to market with to fill voids for our clients, meet their needs and improve the overall experience of our clients through their technology platform," Baldwin says.
For instance, BRP is building on the Millennial technology to launch a new AM Best-rated homeowners product in 2020 in the Florida market that would be sold through BRP-owned retail distribution channels. Baldwin says the company also sees potential for the technology in the commercial space.
In another recent brokerage-insurtech acquisition, Aon bought digital small-business platform CoverWallet. Aon noted in a press release that the acquisition would not only help it in the small-business market but also allow Aon to leverage CoverWallet's technology and data and analytics capabilities to develop digital client solutions.
"Since we announced this acquisition, we've grown even more excited by the opportunities we see to combine Aon's expertise in data and analytics and global distribution with CoverWallet's market-defining platform to create new sources of value for our clients," Aon CEO Greg Case said in the release. "CoverWallet is a truly innovative organization, and we're ready to begin working together to strengthen and expand the application of their digital client experience."
From its founding in 2016, New York City-based CoverWallet became a rapidly growing 300-employee business, with operations in the United States and Europe. Initially the company launched some pilot programs with Aon and others and ultimately found a good fit with the brokerage.
In its deals with Aon, CoverWallet realized that it was taking more time to negotiate the agreements than to build the platforms and that a combination would make sense. "As the same company, we would be able to do everything much faster instead of having to negotiate every new partnership for months at a time," CoverWallet co-founder Inaki Berenguer says. "We thought that it would make more sense to join forces."
Berenguer believes CoverWallet had already demonstrated to Aon the crucial ability to scale its products and its ability to repeat that on a larger scale.
"Aon wanted to make sure that, if they were joining forces with someone, their business would be ready to manage millions of customers," Berenguer says. "It was very obvious that we had built a product that had multiple opportunities. We built technology that scales and can be used in a lot of different businesses."
As quickly as technology is changing, brokers are traditionally hesitant to make significant technology investments. One, because the technology or software company has a very high valuation, different from an insurance broker, and two, technology is changing so quickly, it's hard to figure out who to bet on.
Harrison Brooks, Partner, Reagan Consulting
Independents Gain Strength in Numbers
While the size and scope of public brokerages may give them a leg up in terms of outright acquisitions, that doesn't mean other, smaller independents are out of the game completely. In fact, considerable investments are being made by brokerages, whether building their own tech or helping fund promising startups.
"Instead of an acquisition play for brokers, what you're seeing is more of a homegrown effort in terms of brokers getting in [at] early stages," Reagan's Brooks says, citing last year's founding of the first-ever brokerage-sponsored accelerator BrokerTech Ventures, as an example.
Holmes Murphy and M3 Insurance co-founded the accelerator last year. Backed by 14 privately held brokerages across the country, representing roughly a billion dollars of collective distribution, the Des Moines, Iowa-based accelerator is a venue for startups to test broker-focused ideas.
"It's very much different than other accelerator models that you might see in the marketplace," says BrokerTech Ventures chief operating officer Susan Hatten. The accelerator recently selected its first cohort of firms that will participate in a hyper-accelerated, five-week program ending in early April. Those include a mix of startups in property/casualty, benefits and other areas, including hardware such as wearables for workplace safety, software-as-a-service and back-end technologies.
The accelerator helps to give participating brokerages more insights into the capabilities and scalability of the concepts being tested before making a significant investment, says Holmes Murphy chairman and CEO Dan Keough.
"What we aspire to do together is take a capability, seed it, see if there is opportunity to help scale it, to help invest in it, and really to allow it to reach its fullest potential," Keough says. "If we can, and we can do that in ways that can help our clients drive down costs or reduce their risks, they are better risks for insurance companies, they're better risks for their own employees to work at. So we improve society."
BrokerTech Ventures provides a forum where startups can work and learn directly from their target industry. "We have customers that they want," Keough says. "We have insights that they need, and we have a proven track record of identifying capabilities and scaling them."
For insurers, the accelerator can provide opportunities to move innovations out to customers more quickly.
"We're trying to do something that we think is great for the industry, great for our companies, great for the insurance companies and great for our customers," Keough says. "The agencies that we partner with all believe the same thing. It's very non-traditional that brokers come together for the benefit of each other and the industry, and we're probably most excited and proud of that."
The joining together of brokerages in this way doesn't happen with regularity, as M3 Insurance president and CEO Mike Victorson noted in a previous interview with Leader's Edge. And it's worth noting the diverse approaches to gaining access to these tech companies that are occurring across the brokerage space.
"What happens too often in our industry, at least historically, whether it's brokers or insurance companies, people can get so territorial with what they think of as their competitive advantage that they don't involve the rest of their industry," Victorson said in December. "And when you operate from that type of scarcity, attempting to have some type of market positioning, too often your idea, or what you're trying to build, isn't made better by getting more people involved."
The Competitive Edge
Of course, accelerators aren't new, and there are multiple options for brokerages that want to peek under the hood but maybe aren't able or ready to make the partnership investment in a BrokerTech Ventures-type model.
For Oklahoma City-based Insurica, Silicon Valley accelerator Plug and Play has been a good option through Cameron Ventures, the venture capital group of privately held Insurica's owners, the Cameron family. Cameron Ventures' participation in Plug and Play provides Insurica with access to the accelerator's programs.
Insurica regularly attends Plug and Play sessions, meets curated groups of insurtech companies and decides if they might be a good fit for the company. If so, the venture capital group can decide whether or not to invest. Areas of interest have included AI-based policy checking, identifying prospects and making more effective use of data.
"We get an early look at these companies," says Jeff Nickles, vice president of innovation and data for Insurica. "If we make an investment, then a lot of times we get an opportunity to help steer that company. They are still an early-stage company, and they are looking for input from the industry in terms of how they can tweak or improve their product."
The company's involvement in insurtech began as a discussion about digital transformation and how to differentiate the agency, says Nickles, whose full-time job is innovation, including evaluating insurtech companies and working with the venture capital group.
"There are a few areas that we are focused on. How do we shorten the sell cycle? How do we increase efficiency so that we can serve our clients in a better way and provide them the kind of level of service they expect today?" Nickles says. "Everyone expects Amazon-like service, but that can become very expensive to deliver if you are not leveraging the best technology tools out there."
When it comes to acquisitions—an arena in which Insurica has been active—technology and innovation that can create a competitive advantage are a definite consideration. The company says it has made about 12 agency/book purchases in the last five years.
"We are always on the lookout for interesting partners that have innovative thinkers and that are applying technology to the broker space," Nickles says. Among those, Insurica made a 2015 investment in small-business commercial brokerage CommercialInsurance.net and later bought the insurance portion of the business. That was rebranded Insurica Express, the company's platform for small-business owners.
Insurtechs are definitely changing the face of the business for the better. We have a historic opportunity. Basically, we do want to cooperate with them, to draw inspiration from them, from their methods, from the way they work.
Oliver Halluitte, transformation manager, Verlingue
Building a Digital Factory
Then there is the option of building it yourself. French commercial brokerage Verlingue has an ambitious digital transformation plan involving considerable in-house efforts, as well as investments and partnerships with insurtech startups.
"We are really into transforming our business, because we know obviously that client demands are evolving and are changing," says Olivier Halluitte, transformation manager at Verlingue. "We want to be able to rethink our business to adapt to these new demands of our customers. It's really about speeding up the time to market."
Verlingue has been out front in digital efforts, launching its own insurtech, online brokerage, Coverlife, in 2014 to distribute health insurance to private individuals through brokers and white label partnerships, and following that in 2015 with direct sales under its own Cocoon brand.
Its new digital offerings include the OneStopShop online platform for the real estate market that enables property managers to report damage, have it repaired, and report all the information needed to reimburse the claim. The platform was developed with insurtech startup Inch.
"Our goal is to simplify the process that is usually time-consuming, very manual. And we come with a solution that automates the whole process and simplifies the work for our customer," Halluitte says.
The brokerage plans to continue its focus on digital transformation going forward, investing more than €40 million ($44 million) toward that end in its 2022 plan to double its size. Those efforts include the Digital Factory it launched in 2018 with digital transformation specialist Onepoint Group in Nantes, in the western Loire region.
The Digital Factory acts as an incubator for ideas in which Verlingue specialists work with clients, service providers and startups to bring new solutions to market very quickly using a test-and-learn approach modeled on startups. So far, those efforts include a platform for benefits clients that provides analysis on absenteeism along with prevention programs.
As well as developing new products in-house, Verlingue remains open to investing in insurtechs. "What we want to do is offer the best for every part of the value chain," Halluitte says. "If we have in-house capabilities that fit the demand, we will use it, but we will obviously have a look at what is outside on the market."
That strategy may involve acquisitions where they make sense. "Insurtechs are definitely changing the face of the business for the better," Halluitte says. "We have a historic opportunity. Basically, we do want to cooperate with them, to draw inspiration from them, from their methods, from the way they work. We also want to forge partnerships and even buy them up if it makes sense. We could in the future invest in or acquire insurtechs if we see an opportunity to do so."