VIDEO: Tough Minded In A Soft Market
Council members speak their mind on what it takes to succeed in today's insurance environment.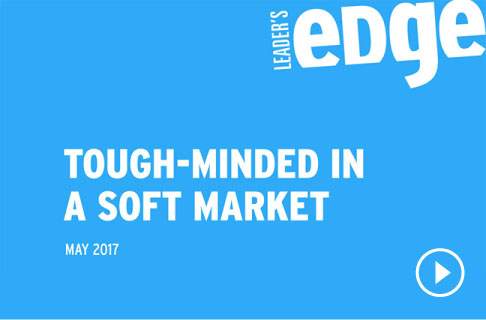 Council members offer some of the most compelling insights into today's—and tomorrow's—insurance market.
As a complement to our written feature, Tough-Minded in a Soft Market, we asked several members to comment on issues including the economy, technology and client expectations. Here are some thoughts from Dan Klaras, President of Assurance Agency; Brian Hetherington, CEO & Co-Chairman of ABD Insurance and Financial Services; and Jon Loftin, President & COO of MJ Insurance.
When rates are low, growth has to be higher.
The booming Northern California economy is good for business.
As small agencies are acquired, they gain new competitive advantages.
Using insurtech wisely can provide great opportunity.
Jon Loftin, Dan Klaras, and Brian Hetherington discuss the on-demand world, data analytics and self-service.
The unique risks in the sharing economy market pose new opportunities.