Resiliency Is Value
With intermediaries averaging 5 percent EBITDA in 2020, buyers ready to ink deals.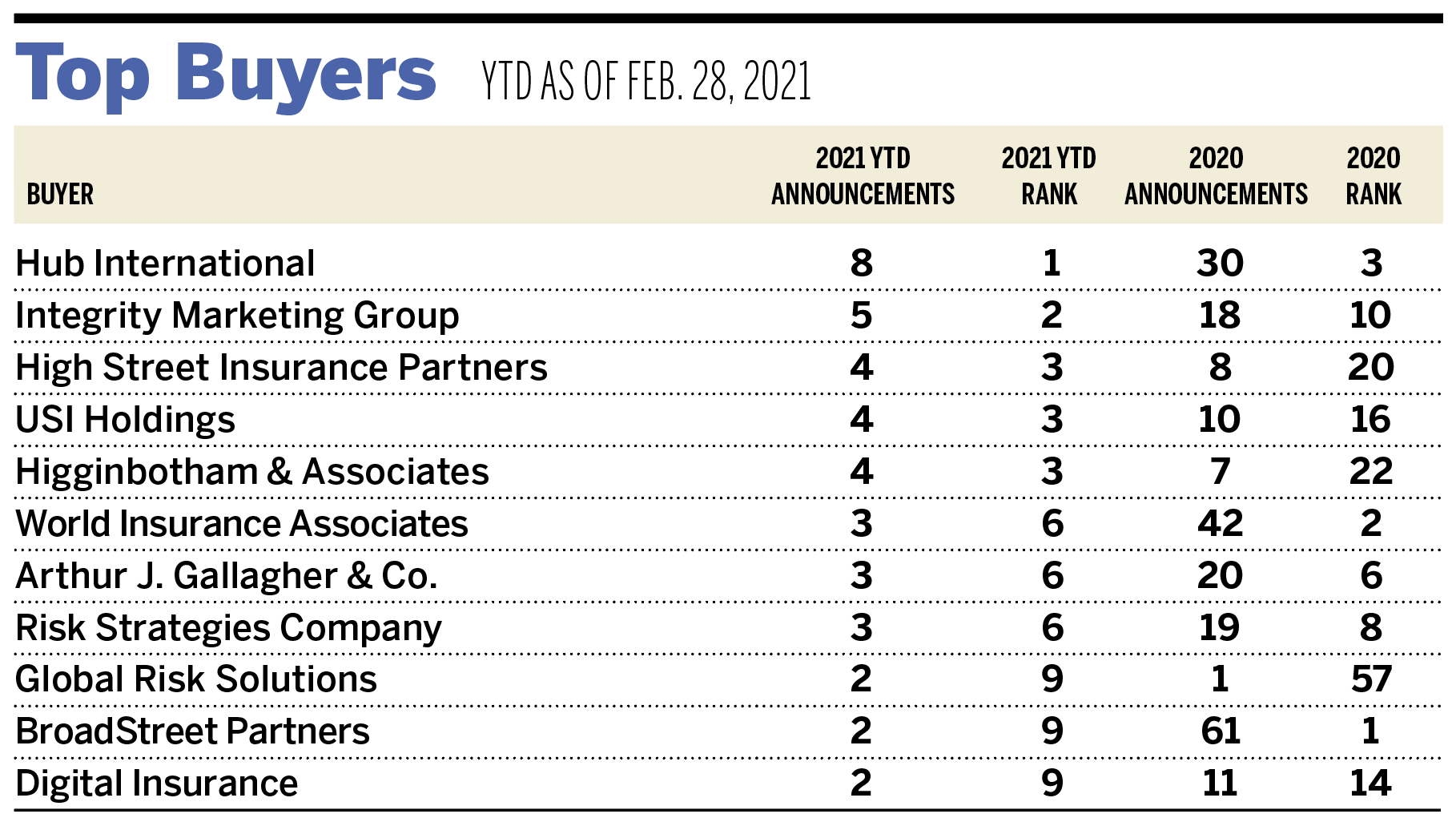 As of Feb. 28, 2021, there have been 77 announced transactions in the United States. That's a 26% decrease from this time in 2020.
Since transactions are announced retroactively, we expect this gap to tighten, and 2021 has the opportunity to match or exceed the volume seen in 2020.
Organic growth and profitability (or EBITDA) last year appears to have averaged about 5%, improving by 1%-3% over historical norms. Most of the profit increase is due to a decrease in travel, entertainment, and office-related expenses. This performance is very enticing to financial investors, as they are once again reminded of the industry's resiliency.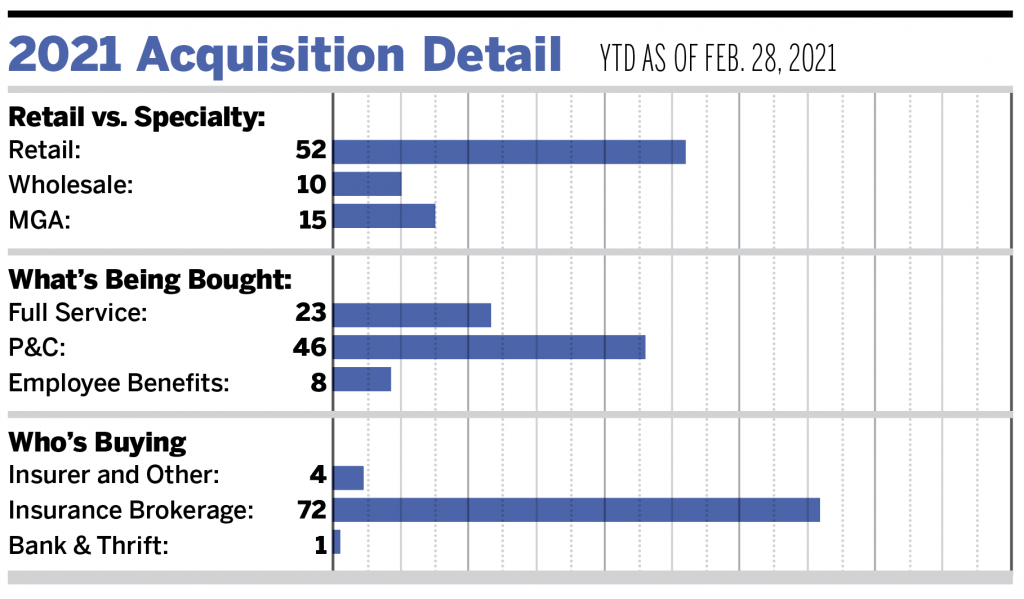 Buyer types and their respective shares of the market reflect last year's trend. Private-capital backed buyers have accounted for 50 of the 77 transactions (64.9%) in January, while independent agencies made up 24.7%. However, we anticipate the number of deals by independent agencies to increase compared to 2020, with spending restrictions easing as businesses normalize.
Hub International, Integrity Marketing Group, and High Street Insurance Partners are the top three most active buyers in the United States in 2021, comprising 22.1% of the 77 total transactions. The top 10 most active buyers completed 38 of the 77 announced transactions (49.4% of total).
One large acquisition to start the year:
On March 5, AmWINS announced its acquisition of Worldwide Facilities. AmWINS and Worldwide are, respectively, the largest and fourth largest wholesale brokerages in the United States. The addition of Worldwide gives the combined firm more than 6,000 employees and $24 billion annually in placed premium.
Investment banking services offered through MarshBerry Capital, Inc., member FINRA and SIPC, and an affiliate of Marsh, Berry & Co. Send M&A announcements to M&A@marshberry.com. All deal count metrics are inclusive of completed deals with U.S. targets only. Scorecard year-to-date totals may change from month to month should an acquirer notify MarshBerry or the public of a prior acquisition. 2021 statistics are preliminary and may change in future publications.