It's More Than Pink and Blue
Diversity buy-in requires mechanisms that actually attract and support diverse personnel.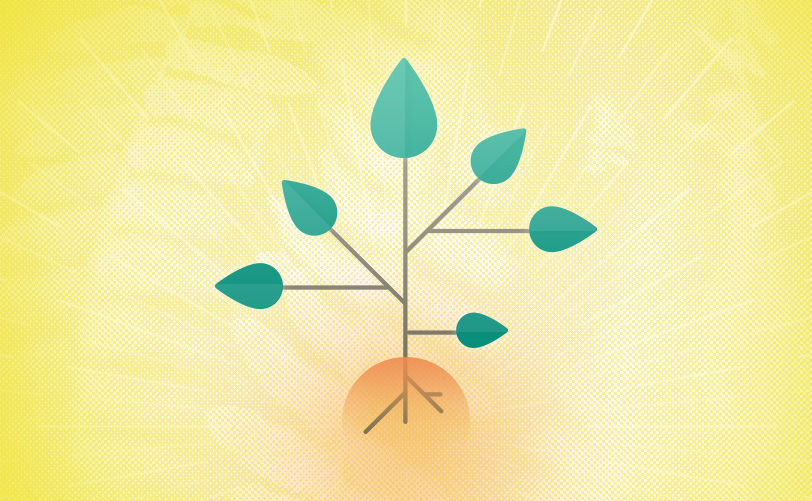 These days, disruption is a hot-button issue on a variety of fronts for the insurance industry, and recruiting is no exception. 
When it comes to securing a workforce for the future, the industry had been particularly challenged to move from the stereotypical insurance executive of days gone by, but members are now working to fold thoughtful diversity and inclusion initiatives into their recruiting best practices.
Progressive industry leaders can take action by building on some of the work pioneering organizations have undertaken in recent years, moving beyond the diversity dilemma of just pink and blue issues. An older work force is bringing the retirement equation into the mix. A rising minority population makes racial and ethnic diversity an increasingly important factor as well.
The Cool Factor
Research shows companies now are exploring diversity at different levels of the organization and are considering a broader understanding of the issue beyond gender. That's partly because the industry's employees are getting older. In the next five years, 25% of the people now employed by the insurance sector are expected to retire. That makes recruitment of the next generation a top priority.
In the past, the insurance industry has been slow to make a concerted effort to recruit talented young professionals out of college. Not only do we have to be present on campus to be competitive in luring top talent, we have to find ways to sell a career in the industry. One way to do this is to show how insurance can wield positive influence in the world. That means promoting some of the unique aspects of the business. For example, do they know that coral reefs have their own insurance policies or that women in emerging markets use insurance to protect their crops? Closer to home, insurance protects local communities, and the data we collect on a variety of sectors—manufacturing, technology, medicine, food and more—helps these businesses adapt to global change.
Many people, including myself, end up in insurance by accident. I once aspired to be a politician and work at the United Nations before falling into insurance as a risk analyst in Washington, D.C. I quickly discovered insurance is the oxygen for building societies and economies. I fell in love with a business that allowed me to engage in different societies around the world and see how everything is interconnected.
From my own experience, I've seen how recruiting becomes easier when there's something exciting to sell. Insurance has it, but we have to do a better collective job of promoting the industry to the next generation.
I quickly discovered insurance is the oxygen for building societies and economies.
An Industry Charter
While work still needs to be done in terms of diversity and inclusion, there has been a shift. That momentum is continuing.
Earlier in my career, I was raising young children and spent far too much time working—admittedly for fear of losing my position. I now know I'll never get that time with my children back. Women and their spouses with young families shouldn't feel pressed to make a choice between work and having children. Industry leaders can—and, I know, will—continue to establish and promote flexible work policies to appeal to a broader and younger workforce.
At AXA, it is the responsibility of every one of our CEOs to infuse diversity and inclusion into the business. There's an open communication policy around diversity and parental leave and how all groups should operate around issues such as extended family matters. Personal experience has shaped me as a leader who stresses to my junior colleagues the importance of feeling comfortable taking the time to introduce a child into the world without the fear of damaging their career.
Strategies like these are being discussed in every boardroom these days because of the link between diversity and improved financial performance. There are volumes of research showing that diversity is tied to above-average profitability across a variety of industries. This demonstrates the need for the industry to draft and implement a tangible industry commitment that's based on proof points tied to diversity and financial performance.
Companies that voluntarily engage would make a commitment to embrace diversity best practices and foster policies that boost inclusion and diversity commitments. Verna Myers, a nationally known speaker and consultant on diversity and inclusion issues, has said, "Diversity is being invited to the party; inclusion is being asked to dance." I want the industry to go beyond patting itself on the back for new diversity and inclusion policies, which are often perceived to be the domain of human resources departments, and shift to something that is owned and embraced by an entire business.
I want the industry to go beyond patting itself on the back for new diversity and inclusion policies, which are often perceived to be the domain of human resources departments, and shift to something that is owned and embraced by an entire business.
Industry Leadership
With broader recruitment strategies coming to the fore, there are some blueprints the industry can look toward to move diversity discussions into something tangible.
The Insurance Supper Club is a business network for women operating in or involved with insurance. It has formed a groundbreaking partnership with the Chartered Insurance Institute, a professional body dedicated to building public trust in the insurance and financial planning professions. The two groups are working in tandem to make insurance more visible to aspiring females and are showcasing a variety of women who are working across the industry. Together, they have created the Insuring Women's Futures Program, which is working to reinvent insurance for women by promoting and enhancing the role of insurance and financial professionals regarding women and risk.
The Insurance Industry Charitable Foundation also does tremendous work to raise awareness about diversity in the industry and in recruiting. This past June, I presented at the Dallas forum of the Foundation's Women in Insurance Conference Series. There, I shared my personal experiences in the industry—experiences that have taken me all over the globe in transactional risk, government relations and energy sector roles.
What's Next
The truth is the insurance industry is being disrupted on several fronts. There's the pace of digital change, new technologies like artificial intelligence, and different ways of working that will need to be adopted to attract younger workers. As the industry continues to tackle these, it will need to do a better job of reaching out to the next generation—which, as we all know, is inclined toward innovation and access to information.
Creating another mentoring program isn't the trick. It will take higher-level solutions to meet the challenges ahead. That means making an investment in articulating the value of a career in the industry. Change agents will work to buck the insurance sector's staid image as they reach out to the next generation. They'll also use data to make the case for diversity, continue to tout the industry's importance and value—and of course, empower us to recruit those who will champion for innovation and disruption.
Miller is president and CEO of AXA Insurance Company (US), AXA Group's Property & Casualty Company in the United States, and global lead for AXA's Women as Entrepreneurs initiative.