Headline Makers
Top M&A newsmakers of 2018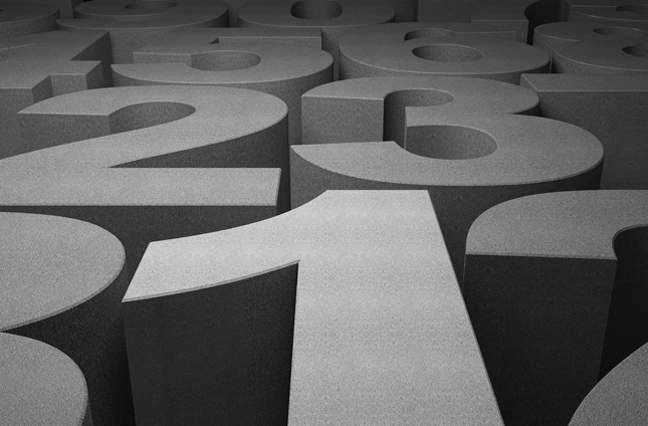 During 2018, it seemed like there was a new headline-making transaction hitting the newswires weekly. Here is a list of our top newsmakers.
1
Marsh & McLennan Companies (MMC) announced its purchase of Jardine Lloyd Thompson Group (JLT). JLT was traded on the London Stock Exchange and had revenues of just under $2 billion, adding almost 15% to MMC's $14.8 billion top line. All in, MMC will end up paying more than three times revenue, assuming total enterprise value of $6.4 billion, which represents a 33% premium to where JLT stock was trading prior to the deal.
2
Brown & Brown announced its purchase of Hays Companies, a Minneapolis-based brokerage with revenues approaching $200 million. With revenues of just under $2 billion, Brown & Brown will add roughly 10% to its top line. Including potential earnout payments based on performance, the total paid for this acquisition could be up to $730 million, or over 3.5 times revenue.
3
MMC purchased Wortham Insurance, a top-40 U.S. agency (2017) with revenues over $130 million. Wortham is based in Houston, Texas, with locations in several cities across the state. The acquisition created a new division within Marsh & McLennan Companies, called "Marsh Wortham."
4
During December, Acrisure, the most active insurance agency buyer since 2015, announced that several of its private equity partners had increased their investments in the business. The increase in investments from its partners implies an enterprise value of more than $7 billion, or over two times the value Acrisure garnered in 2016, when a $2.9 million management buyout was completed. Revenue has grown on an annualized basis since that time to over $1.2 billion from roughly $650 million, and the firm noted it planned to close more than 100 transactions during 2018. Although the company has several institutional investors, the majority (83%) of Acrisure stock is in the hands of its employees.
5
Hub International entered into an agreement to receive a round of funding from new investor Atlas Partners in October 2018. The transaction reportedly implies a total enterprise value of over $10 billion, which represents a valuation of approximately five times revenue. Hub's current private equity sponsor (Hellman & Friedman) will remain the largest investor.
6
Crystal & Company, a top-40 U.S. brokerage in 2017, sold to Alliant Insurance Services during 2018. The agency had more than $160 million in revenues in 2017 and 11 locations, with its headquarters in New York City.
7
Ryan Specialty Group was founded in 2009 and offers specialty insurance and risk management solutions to agents, brokers, and insurers and their customers. Onex Corporation became its private equity sponsor in 2018 (Ryan Specialty was previously independently held). Ryan Specialty completed four transactions in 2018, three prior to taking on private equity investment and one following the investment.
8
Propel Insurance Agency, formerly known as Bratrud Middleton Insurance Brokers, was founded in 1923 and is based in Tacoma, Washington. Propel Insurance provides property, casualty, risk management, workers compensation, employee benefits and personal insurance products. Edwards Capital, dba Flexpoint Ford, made an investment in Propel Insurance during 2018.
9
Navacord was incorporated in 2014 and is based in Mississauga, Canada. It provides insurance brokerage and risk management services as well as employee benefits, group retirement and financial services to the corporate sector. Navacord received an investment from Madison Dearborn Partners in 2018.
10
After completing the acquisition of Wells Fargo's commercial insurance division in late 2017, USI Insurance Services announced in March 2018 that it would be acquiring the insurance assets of another bank, KeyBank. Key Insurance & Benefits Services was formed during the 2016 KeyBank merger with First Niagara Financial Group. The business consisted of 350 employees across eight offices in the New York, Pennsylvania and Connecticut markets.
11
BB&T Insurance Holdings, a division of BB&T Corp., announced its acquisition of the Regions Insurance Group (Regions Insurance), a division of Regions Financial Corp. Regions Insurance included both its retail division and its wholesale division (Insurisk) in the sale to BB&T. Regions Insurance was a top-40 U.S. agency (2017) with revenues north of $135 million across 10 offices in the Southeast, Texas and Indiana.
12
At the end of 2018, Edgewood Partners Insurance Center (EPIC) announced its intention to acquire Integro Group Holdings, a top-25 U.S. brokerage with more than $200 million in revenues (2017). Integro has several specialty areas, including entertainment and sports, professional services, and transportation and logistics, among others. Integro had 22 offices throughout the United States. The transaction is expected to close in early 2019.
13
One regional insurance brokerage, Goosehead Insurance, took on a different kind of investor last year by going public with its initial public offering on the Nasdaq stock exchange in April 2018. The business uses a franchise model and focuses on organic growth opportunities.