Cultivating Risk Management Minds
Q&A with Stephen Shore, Department Chair, Risk Management & Insurance, Georgia State University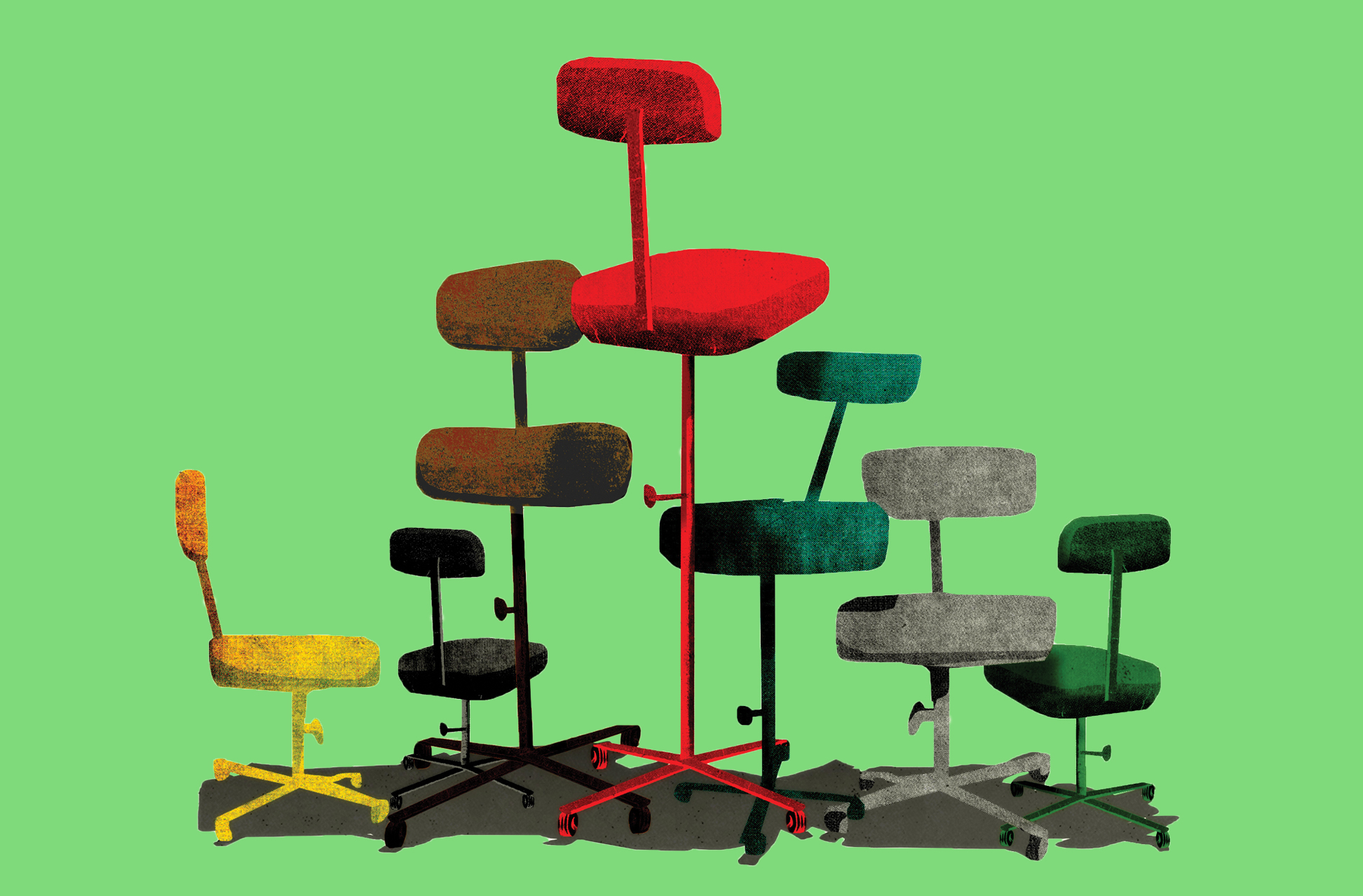 The insurance industry continues to face an uphill battle when it comes to recruiting and retaining talent. The U.S. Bureau of Labor Statistics predicts a growth of 200,000 new jobs within the insurance sector by 2022, while The Council's quarterly market survey consistently finds "attracting talent" a top industry challenge.
Meet Them Where They Are: Apprenticeships, scholarships and new networks can help diverse talent get a leg up and into your firm.
With over 300 students annually enrolled in undergraduate and master's programs in risk management, Georgia State University in Atlanta aims not only to educate but also to shape the future of the insurance industry with a ready-made pool of young, diverse talent.
We talked with RMI department chair Stephen Shore about talent development, the importance of a diverse workforce, and how digital natives will transform the insurance industry.
Q
Why has it been so difficult for the insurance industry to get out in front of entry-level talent and tell its story in a compelling way?
A
The insurance industry definitely faces staffing challenges coming forward, and it's going to need to hire a lot of young talent going forward. Young people without knowledge of the insurance industry may mistakenly think it is a boring or stagnant industry. It is important to disabuse prospective employees of these unfounded ideas. Part of the challenge here is that many insurers understandably want to present an image of stability to consumers, but employers need to present a very different image of dynamism to prospective employees. Just because the experience of being reimbursed for an insurance claim should be easy and boring doesn't mean that working for an insurer will be.
Q
What are students focused on as they think about job searching?
A
I think one thing that's been noteworthy is that our students aren't just thinking about the first job that they might take; they're thinking about the long-term career trajectory they want to get into. We're also seeing a lot less recruiting for the first job than recruiting for a career or a lifetime in an industry. With that in mind, we're really trying to get our students to think about what the future of the insurance industry might look like and how they might fit into that industry. We've been offering courses about how new technology is changing the pricing process and products in the insurance industry to get students excited about what the future of that industry might look like. And we think many of the firms that have been most successful in recruiting paint a compelling picture of how their firm is going to be fitting into that rapidly changing future. I think students see that the insurance industry provides tremendous long-term career prospects for people with relevant skills and that a risk management insurance education can be transformative in their lives.
Q
How do you keep up with all the changing technology in insurance in order to best educate digital natives?
A
We have a two-pronged strategy. The first part of the strategy is that we are in contact constantly with industry leaders who work on transforming the insurance industry. We're constantly listening to find out how the industry is changing. And not just how it's changing right now but talking to industry leaders about how they think it may be changing in the future.
The next part of the process is that we want to transmit those ideas to our students. We offer undergraduate and graduate courses in insurtech, for example. And those courses change every year, as the industry is changing. We want to make sure that the content that we teach to our students about the future of the insurance industry reflects everything we're learning about how the industry is changing.
Q
What advice would you give to HR professionals looking to recruit recent college graduates?
A
Many college students are seeking not just an interesting first job but also a career trajectory that is exciting and provides a sense of purpose. Well designed insurance products have the potential to provide huge benefits to the customers who buy them, and I think employers would be wise to highlight the purpose that comes from their companies' role in helping their customers.
Q
Many of GSU's students are from low-income families. What can the insurance industry learn from taking in the perspective of colleagues who come from different backgrounds?
A
I am really lucky to teach at a school which is wonderfully diverse. Forty percent of Georgia State University's students are African American. GSU confers more undergraduate degrees to African American students than any other not-for-profit university in the United States, so our student body is tremendously diverse. At the same time, our department is really high quality. We are the number-four ranked risk-management insurance undergraduate program, according to U.S. News & World Report, and we are the number-one ranked program in actuarial science research among all North American business schools. If you combine the amazing diversity of our students with the high quality of our programs leading to exciting career opportunities in the insurance industry, it really provides something that's unique, exciting and valuable for our students.
Q
How long will it take for the insurance industry to reflect the diversity you see in your department every day?
A
I don't know how long it will take. But I think it's a really important goal for the insurance industry. We have been really lucky to have a host of industry partners who want to work with us to increase diversity. This is a goal shared by many in this industry, and it's only by supporting the diverse talent that comes out of programs like ours that we can see this happen.