Accelerating Change
Q&A with Ingo Weber, Co-founder and Group CEO, Digital Insurance Group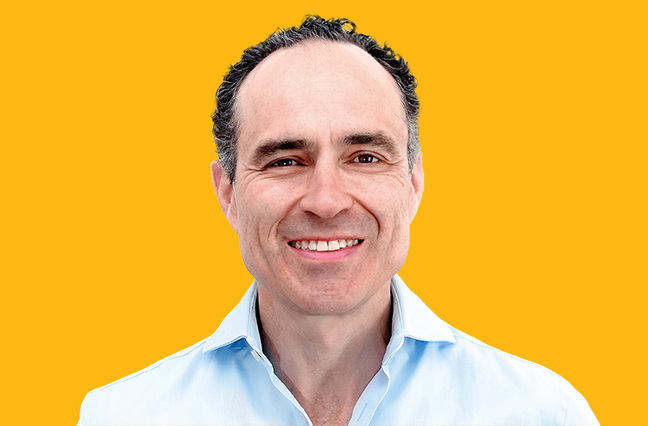 Formed by the merger of Knip and Komparu, Digital Insurance Group helps insurers speed new digital offerings.
A
DIG is a next-generation technology company that enables insurers, banks and brokerages to roll out new digital tools and innovative products at record speed. Our solutions include tools to sell commercial insurance products, either directly online or via partners such as banks. The sales tools can include risk analysis, comparison and transaction tools. Our customer relationship management tool can support the interaction with commercial clients. For agencies, we develop customer portals—web and mobile apps, transaction and comparison tools, CRM solutions and [application programming interface] platforms—to connect to back-end systems of insurers and brokerages.
Q
How did you venture into insurtech.
A
I really am very passionate about insurance. I was driven by the fact that I want to change insurance. The first part of my career I worked with corporates on the insurance side. I was leading business development in Asia and Europe for GE Insurance, and then I was leading global M&A and strategic equity investing for Swiss Re. I started my career as an insurance broker because I had to earn some money to finance my university education.
Digital Insurance Group is now my third private-equity backed technology company. Before I started this journey, we launched a private equity firm called LeapFrog. We founded the world's first microinsurance fund, backed by Bill Clinton in 2007. We raised $130 million for the first fund and now over $1 billion to invest in insurance companies and brokerages in the emerging markets with a profit-with-a-purpose lens.
Before setting up DIG, I was the managing director and executive board member of Germany's second-largest online price-comparison business, Verivox. We successfully sold the company to Germany's largest media company.
Then, I was working with the investors of Knip, and we were kind of brainstorming and thinking, "What can we do with Knip to really scale the business model?" In the spring of last year, we founded the Digital Insurance Group. We merged two businesses together to create it—Knip on the one side, which was Europe's first digital brokerage, and Komparu, a software and service company focused on insurance and brokers. And we've come a long way since.
Established companies don't see us as a threat anymore; they want to collaborate. Just recently we have signed a multiyear collaboration agreement with Zurich Insurance, and we also work with other insurers and support banks with bancassurance products. There are a lot of lessons learned that we apply in our current business.
Q
What was the rationale behind the merger of Knip and Komparu to form DIG?
A
First, we had a vision. We thought insurance was too complicated. We wanted to make insurance easy and accessible for everybody, for the right price at the right time. We knew that with our combined experience and joined tech knowledge we could help big incumbents roll out truly digital and easy-to-use solutions to improve their customers' insurance experience.
The two businesses were highly synergistic. We used the technology of both companies to build a new tech stack. Knip was really disrupting the market. It was Europe's first digital broker and had a fantastic mobile app. It had developed its own CRM system, not using Salesforce like others do. It was very strong in terms of customer engagement, using a recommendation engine to really interact with the customer, giving advice and doing upsell and cross-sell.
Komparu started seven years back in the Netherlands and set up the largest car insurance comparison portal. And then it used that technology to develop a software-as-a-service model, selling comparison tools and other technologies to brokerages, insurers and distributors. Komparu was very strong on the web side and the portal but also, more importantly, on leveraging its API knowledge and how to integrate into insurers' systems.
The core of the price comparison business was being able to integrate into back-end systems of insurers, being able to get data and push data back. Komparu also had a couple of hundred customers on the B2B and the software-as-a-service side. We combined that knowledge and expertise, and we built a new tech stack, the DIG core platform.
Q
How does DIG help insurers and brokers?
A
We use our data-driven insurance platform to enable our B2B partners—insurers, banks and brokers, but also other companies like platforms, retailers, employers—to roll out new digital propositions fast. For the insurers, the biggest issue today is that they know they have to offer digital tools but they have a very complex IT architecture. Launching new products, launching a mobile app or customer portal, offering new on-demand insurance products takes an enormous amount of time. With our solution, we're able to sit on top of the existing systems of the insurer and deliver easy-to-implement, quick and short-time-to-market solutions. That's very powerful. We also work with brokerages.
We've developed an insurance portal that Aon is selling to its corporate clients, which uses this as an employee benefits portal. The Aon platform allows its corporate clients to offer health insurance comparison, advice and real-time purchase to their employees. For insurers, we also develop tools that are being used for their agency force, and we work with larger brokerages to help them with their digital tools. For banks, we are working on cutting-edge digital bancassurance solutions that can be easily integrated into their banking apps or portals.
Q
When you say DIG is data-driven, how are you working with data?
A
DIG's data-driven platform enables insurers and brokerages to collect any external data, such as contextual data (geolocation), behavioral data, for example driving behavior, or any other external data from any sensor or external database. The data and events can be used to enrich the customer's profile and trigger actions such as notifications to clients to change the cover.
Q
Why do established companies need help from insurtechs?
A
It's an enormous opportunity at the moment. Every insurer has been talking about, "We need to digitize; we need to transform our business," but the reality is that many of them haven't done a lot. Why? Because of their complex IT architecture. All the insurers have the same problems. They all have legacy systems, and they need to find better and smarter ways to launch new propositions. That's why we are so excited about our future.
We currently have projects in multiple countries in Europe and projects in Latin America. We also have prospects in Asia. At the end of the day, the need from the end customer's perspective is the same no matter if the person sits in America or in Europe. The customer wants to have transparency. He wants to have advice. He wants to be able—in an omni-channel way—to interact with you as an insurer or broker.
Q
How important is speed to market?
A
It's absolutely crucial. If you look at the tech companies, at the platforms, they all want to own the customer and a greater share of wallet. Many of them are going to go into insurance. If you look at the banks—it's a big trend in Europe—you have these challenger banks. They are growing very fast. In the U.K., you have Monzo, Starling, Revolut. And in Germany, N26. They've been able to acquire around a million customers in a very short period of time, and they all actively offer insurance to their clients. They offer it in a smart and obviously digital way.
And you have others. Google was active in the insurance comparison business in Europe. It did mortgage and car insurance comparison. It stopped that activity, but it will come back. It's only a matter of time. You look at Amazon.
Amazon in the U.K. has rolled out insurance products and is hiring people. All the tech companies, all the platforms will fight for clients.
Many insurers have not woken up yet. It's really a crucial time in history because, if you look at some of the big insurers, you see that their customer numbers are going down. You see the revenue is stagnating. They all need to make sure they can retain their existing customer base. They need to get access to new customer segments. They need to get new sales. In order to do that, they need digital tools. In order to reach the millennials, you have to go where they are. They will not be at home waiting for the insurance agent to knock on the door and sit at the kitchen table. You've got to go to where the need is and make sure you're at the point of sale.
Q
From a venture capital perspective, what separates the startups that will thrive from those that won't?
A
That is a tough question. To be honest, I would say it's like big insurers. At the end, not the biggest or fastest will win, but you will win if you're most adaptable to change. You see that many insurtechs have pivoted and have changed their business model. Many insurtechs started with a B2C proposition and then woke up to learn that there are customer acquisition costs which can be pretty high, unless you're maybe a Lemonade or other niche players who are able to find some viral growth because the product is so amazing. It's quite tough in the insurance world to create a product that the users love. Nobody wakes up in the morning and wants to have insurance. Building an insurance product with viral growth is more difficult than in fashion or any other space. Being able to change and adapt your business model is really key. That's the route that we've been taking—how we can partner up with insurers. Very often it's a win-win situation.