The Employer Perspective
Q&A with Sally Welborn, consultant, Welborn Advisory Services; former SVP of Global Benefits, Walmart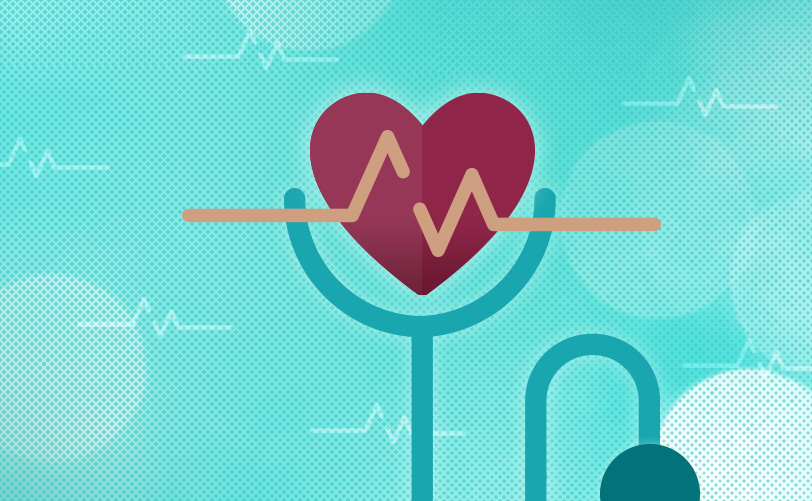 We sat down with Welborn, who has worked for large employers including Walmart and Wells Fargo, to talk about the role of the employer in the ongoing national healthcare debate, how employer and broker objectives align, and opportunities to promote quality, cut costs and innovate.
Q
What is one thing that has surprised you about the evolution of employee benefits in the past five years? Have you seen a shift in the role of brokers and consultants during this time?
A
The biggest evolution has been the explosion of "point solutions" in the health and well-being category. As entrepreneurs and employers have identified gaps in the healthcare delivery system, new innovations have been developed to mitigate concerns or to improve processes, patient experience or access to care. For the most part, they were created because the existing ecosystem of healthcare providers, insurance companies/carriers and consultants/brokers had not stepped up to the plate to bring healthcare and health insurance to meet the evolving needs of patients and purchasers (employers). The reliance on last year's model just hasn't been satisfactory, and so these innovative solutions are being developed and are being quickly implemented by employers.
There has been a subtle shift away from a reliance on brokers and consultants, primarily with the cohort of employers who have been the most aggressive in implementing point solutions. There has been less reliance on brokers/consultants to drive strategy. There has been more conversation among almost all employers about the potential lack of objectivity that has been created due to known and unknown commission and payment schemes of both brokers and consultants that has seemed to grow recently.
Q
Employer-sponsored insurance is in many ways the backbone of the U.S. healthcare system. What is your take on the ongoing debate around single-payer and public option proposals? How can the employer effectively enter this debate?
A
In general, the debate about single-payer or Medicare-for-All is about the financing function of healthcare payment and not as much about the overall total cost of healthcare. Most employers are aware that even if we change how the U.S. collects and pays for healthcare, employers will still have a significant financial responsibility. Thus, it is critical to continue to focus on the actual cost of delivering healthcare and to focus on how we can improve health delivery to reduce the total cost of care, no matter how the payment is arranged.
Q
Walmart, as a large employer with access to resources, has spearheaded multiple innovative solutions to healthcare, including building clinics for its employees and developing a Centers of Excellence program aimed at driving employees toward higher-quality providers. How do you thread the needle of innovating and managing associated risks?
A
Research, data and analysis are the three obvious means for managing risks associated with innovation. Being able to point to rigorous, objective decisions avoids potential for allegations of inappropriate decision-making. In addition, because we are innovating, sometimes there just isn't enough data to answer all the questions that might occur, so offering choice is the second way to mitigate risk. We didn't go into any of our innovative models with mandates. Patients had choices to participate or not, with no penalty for not participating. And of course, constant and regular feedback from all parties allowed us to continue to improve and refine the programs.
Q
What more could industry stakeholders be doing to listen to and leverage the employee perspective?
A
The truth is that employees might present as an employee making a decision between health plans, a patient who is experiencing the healthcare system or a caregiver for a loved one who is either an employee or a patient. Remember that employees are generally in a position to make rational decisions about enrollment in a health plan because they have the information they need to make decisions. Contrast that with patients and caregivers who are often not in a position to have all the knowledge and expertise they need to make decisions. The conversation gets confused when it's all lumped into the word "consumer." I just don't think that word fits well in this conversation. It's too amorphous.
Industry stakeholders is also a broad category which includes carriers, clinicians, hospital systems, pharma, pharmacies, as well as government and employers, not to mention brokers and consultants. So generally, the answer to your question of what they could be doing to listen to and leverage the employee perspective is to not think about employees as employees or consumers, but to think about them as people and patients with very different needs.
And as noted in the question below, most of the industry stakeholders do not have a direct line of communication between themselves and employees. Some may have communication with patients through the caregiving avenue, and we would look to see more time and money committed to engaging the patient in comprehensive dialogue about the whole person, not just the particular presenting concern. I believe the ability to listen to employees is—quite frankly—more difficult, but there is a lot that can be extrapolated from the point solutions that are becoming successful. There are some commonalities that are clearly the result of the innovators understanding the employee perspective. These are: keeping it simple—healthcare is just too complicated and health plans are indecipherable. Be able to communicate with me the way I communicate with everyone else in my life—through my phone or my computer. Be smarter than I am—take in additional information and provide me with insights I can't easily get on my own. Make me want to come to you, not avoid you.
I believe, but can't be certain, that many of the point solutions use design thinking to develop their solution, which requires empathizing with the user. Spending time with focus groups, current users, etc., is core to this approach and is clearly the most important thing stakeholders can do to increase their understanding of the employee perspective. Even asking employers what they think their employees think would be a step in the right direction.
Q
Employers are increasingly involving themselves at the point of care through population health initiatives, direct primary care, worksite clinics, accountable care organizations, patient-centered medical homes and other forms of direct contracting. What advice would you give brokers and consultants when they pursue aligning with healthcare providers in these types of arrangements?
A
Brokers and consultants could play a significant role in this space. The organizations referred to in the question often have no idea how to connect with employers nor how employers think. They know they need to have that dialogue directly with the payers/purchasers, but don't know what to do. Brokers/consultants could be a key integrator of these two stakeholders—providers and purchasers/employers. Helping the providers understand the way health benefits are managed at self-insured employers, what the barriers are to direct contracting, and who to talk to within an organization would be great first conversations. Employers are definitely open at this point to direct contracting and would entertain conversations with these types of providers, but often it's frustrating because there is such a lack of knowledge on the providers' part; it simply makes the conversation difficult. With some coaching/consulting by brokers and consultants, it would enable greater opportunities for achieving mutually beneficial relationships between providers and employers.
Q
What is the most important thing you're working on right now in healthcare, and how are you making it happen?
A
In my opinion, the most important challenge we need to solve in healthcare is the elimination of inappropriate care. If we could simply eliminate the care that is unnecessary and frankly harmful, then the conversation about how to provide health insurance to everyone would be much easier. We're paying for care that just shouldn't be done. The biggest wasted healthcare dollar is the dollar spent on a procedure, a test, a drug or a visit that isn't necessary. To be clear, I'm not talking about quality. It's very possible for something to be done at a high quality level—e.g., was the surgery done accurately, was the test read accurately, but if the surgery or test was unnecessary, then focusing on the quality of it is a waste as well.
There was an article in Harvard Business Review this March titled, "How Employers are Fixing Health Care," written by Lisa Woods, Jonathan Slotkin, MD, and Ruth Coleman, which highlights Walmart's experience in the Centers of Excellence program we developed. For example, 54% of the spine surgeries which were assessed in the Walmart COE program would have been done unnecessarily had they not been seen by the COE. Twenty percent (20%) of the joint replacements would have been done unnecessarily. And that's just the tip of the iceberg.
Now that I'm not at Walmart (where they are continuing their quest for implementing more solutions for identifying and eliminating inappropriate care), I'm focused on the point solutions that are doing just that and helping them evolve their program/product so that it meets employers' and patients' needs. There are many in this category that I'm working with, such as Carrum Health, Grand Rounds, Embold Health, Centivo, Bind, Vivio Health, Vivante Health and others. I'm constantly looking for others and helping drive the dialogue wherever I go to bring this to the table. For years we thought the conversation was simply cost and quality. It's not. It's cost, quality and appropriate care.
Q
One last question. What about the new Amazon/Berkshire/JP Morgan Chase healthcare venture, Haven? What do you think about that kind of employer-based initiative and what it says about the future of the industry?
A
I'm enthusiastic about any employer-driven initiative that focuses on the improvement of the healthcare system, and this particular one certainly has some very important industry leaders focused on it. We hope they will be successful at finding the avenue(s) to pursue that make a real difference for the employees of Amazon/Berkshire/JP Morgan, which can then be leveraged by other employers. Frankly, what I think it says about the future of the industry is that employers are so frustrated that they are starting to take things into their own hands. Haven isn't using brokers and consultants to find their answers. Based on what I see, I don't think they're going to be relying on the incumbents to create the solution. They're doing it on their own with a few of their trusted colleagues. It's a cautionary tale for all incumbents and stakeholders in the healthcare ecosystem. It's time to fix healthcare to be more affordable, higher quality and appropriate. It won't be a zero-sum game.