The (Continued) Politicization of Employment?
There are recent developments in labor relations—good and not so good—that employers need to know.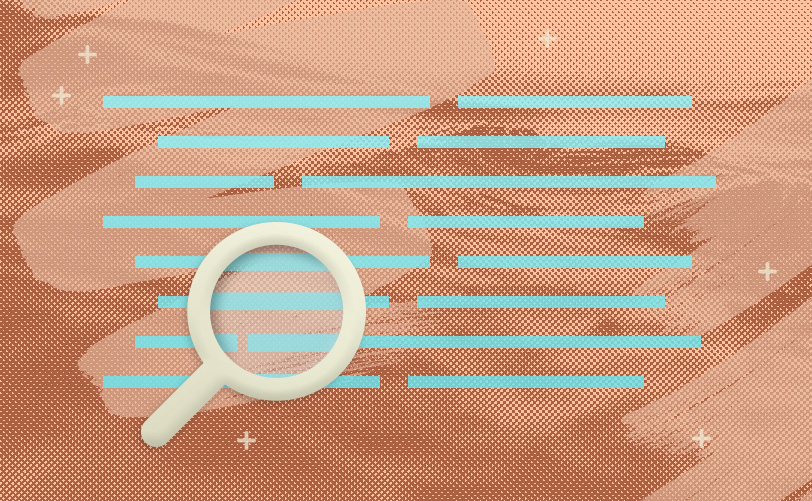 We are now almost a year and a half into what is, for better or worse, the new world that is the Trump administration. From an employer's perspective, it's a little bit of both.
First, the good. The National Labor Relations Board overturned the Obama administration's definition of "joint employer," under which one business can be held liable for the workplace violations of another business. Critics of the administration's position claimed it disrupted the normal corporate control rules. For example, it would have allowed franchisee employees to bring employment actions against franchisors (think McDonald's) and employees of small firms that contract with larger companies to bring such actions against those larger companies.
In a perhaps even more impactful development, the United States Supreme Court ruled in May, in Epic Systems Corp. v. Lewis, that employers can—through arbitration agreements requiring individual proceedings—lawfully require employees to waive their rights to pursue employment-related class actions. There had been an open question as to whether such employment-related arbitration requirements violated the National Labor Relations Act.
In light of this decision, your firm and your clients might want to revisit your employment agreements to determine whether mandatory employment-claim arbitration and class- and collective-action waivers make sense for your businesses. Such waivers can provide significant risk-mitigation and cost-savings to employers. For example, thousands of wage-hour class actions are filed each year, including some prominent cases in which insurance agencies/brokerage firms are defendants. Many of them, in the words of the Supreme Court in Epic, "unfairly 'plac[e] pressure on [employers] to settle even unmeritorious claims.'"
Plaintiff's lawyers undoubtedly will attempt to pivot to attack waiver requirements under state-specific contract unconscionability principles. Your firm and your clients will need to review state-specific legal assessments to determine how much you can rely on the ability of the waiver agreements to survive such attacks.
ERISA Questions
The extent to which you may compel or want to compel arbitration and waiver of class-action rights under ERISA plans raises some interesting questions. The ERISA statute itself allows breach of fiduciary duty claims to be brought by a plan participant on behalf of the plan itself, effectively expressly authorizing collective class-type actions for such claims. The Department of Labor also has a long-standing regulation in place that prohibits group health plans from requiring mandatory arbitration of adverse benefit determinations.
The Epic decision is grounded, however, on the Federal Arbitration Act's strong federal policy in favor of arbitration, including agreements requiring arbitration of disputes using individualized rather than class- or collective-action procedures. The Epic opinion therefore holds that congressional intent to bar such requirements must be expressly stated. In the words of the court, Congress cannot be presumed to "hide elephants in mouseholes."
Under Epic, it appears that ERISA cannot be read to bar mandatory arbitration of any claims, because it does not include any express statement to that effect. The Department of Labor regulation barring mandatory arbitration of adverse benefit determinations thus appears to violate Epic, and there likely will be efforts to encourage the department to withdraw that regulation.
Plan sponsors and their benefits providers will have choices to make in deciding the extent to which they want to require arbitration of plan participant claims, and they need not necessarily impose a single rule for the resolution of all claims. For example, there may be sound reasons to allow (or even require) breach of fiduciary duty claims brought on behalf of the plan to be litigated in court. And some plan sponsors might not want to take on the litigation risk associated with compelling arbitration of adverse benefit determinations unless or until the Labor Department withdraws its regulation purportedly barring such arbitration requirements.
The Not So Good
Many employers have not been aware that all employers—regardless of size, industry, location or workforce composition—must verify the employment authorization of all their employees through the use of the U.S. Citizen and Information Services Form I-9 documentation process. As part of its overall immigration policy under President Trump, the Department of Homeland Security has committed to increasing immigration enforcement activity fourfold to fivefold, primarily through the use of raids and unannounced Form I-9 audits. The president's 2018 budget also includes a provision that would require mandatory use of DHS's E-Verify employment eligibility verification system by all U.S. employers.
Many employers have not been aware that all employers—regardless of size, industry, location or workforce composition—must verify the employment authorization of all their employees.
Penalties for violating the I-9 requirements range from $216 to $2,156 for failing to properly complete or maintain the I-9 forms and from $539 to $4,313 for knowingly hiring, recruiting, referring or continuing to employ unauthorized workers. Egregious violations also can result in criminal felony prosecutions. Penalties are assessed on a per-error or per-omission basis, not on a per-employee or per-form basis. A single Form I-9 easily can contain multiple violations, each of which can result in a separate penalty, increasing the overall penalty exposure exponentially. The Second Circuit has ruled the failure to properly fill out or sign the I-9 form is a violation, even if all of the requisite documentation has been collected and the employee is legally authorized to work (so even if there is no harm, there can still be a foul).
The applicable regulations require employers to produce their Form I-9s and the requisite supporting documentation within three days of receiving a Notice of Inspection from Immigration and Customs Enforcement. Unprepared employers can find this short time frame to be very burdensome, disruptive and costly.
To best prepare for an audit and to minimize any penalty exposure, there are some actions your firm and your clients should consider.
Have procedures in place for the proper collection and maintenance of I-9 forms and the requisite supporting documentation, including E-Verify reports if they are collected. These procedures should include properly calendaring employment authorization expiration dates for Form I-9 reverifications.
Train staff responsible for the I-9 and E-Verification process on a regular basis to ensure they are kept current on the ever-changing form and process requirements.
Audit the procedures and collected forms on a regular basis to ensure the procedures are being properly followed and the forms accurately filled out and maintained.

Wheeless is chair of Steptoe's labor and employment practice group. swheeless@steptoe.com
LaRocca is chair of Steptoe's immigration practice group. elarocca@steptoe.com
Serron is a partner in Steptoe's employee benefits and ERISA practice group. eserron@steptoe.com