Telemedicine's Triple Risk
Q&A with Jennifer Schoenthal, Miscellaneous Medical Underwriter, Beazley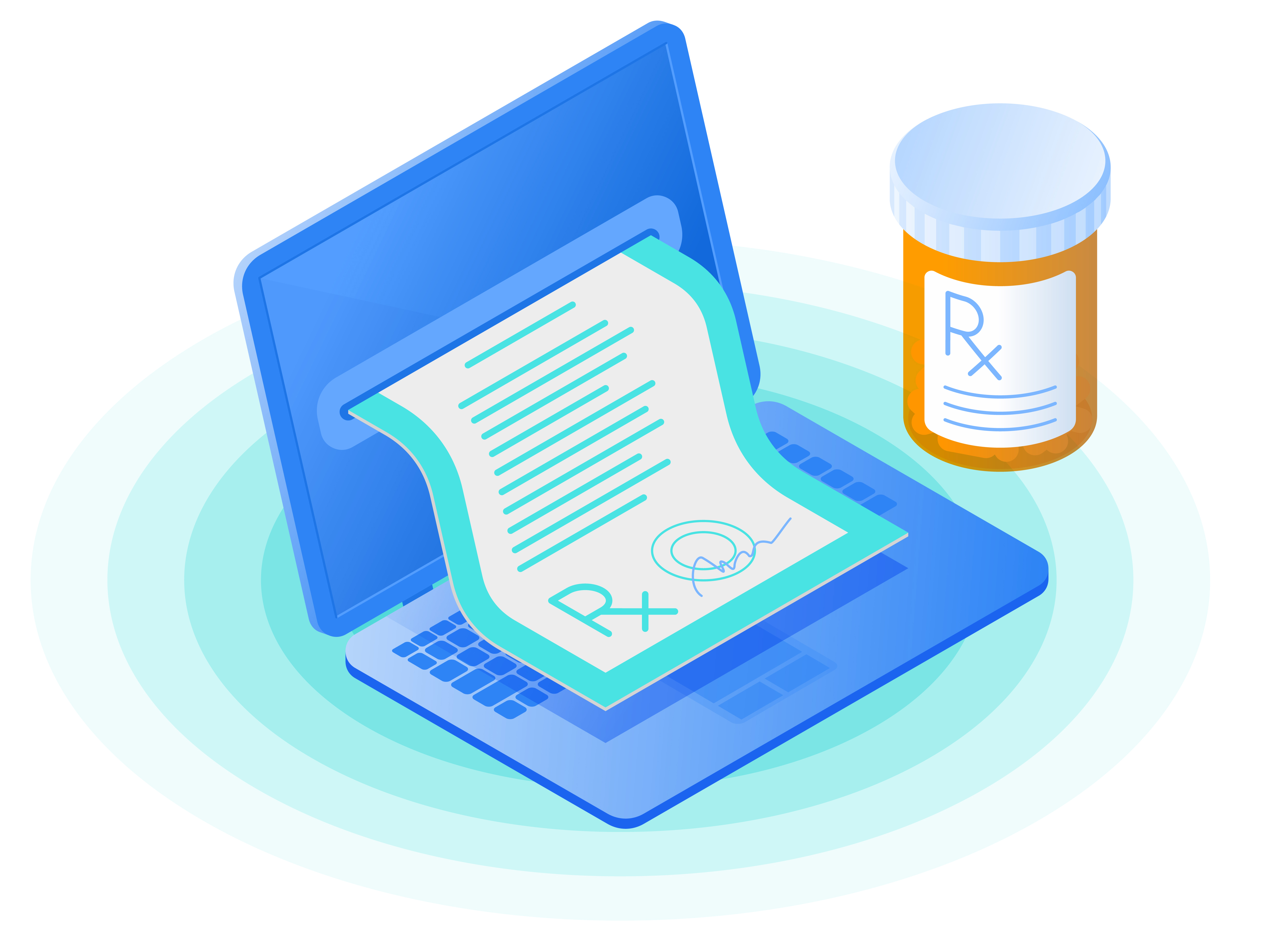 Specialist insurer Beazley provides telemedicine insurance for physicians, software companies and platform hosts. Schoenthal discusses the benefits and potential risks of telemedicine as the industry expands into new clinical and underwriting territory.
Q
How is telemedicine changing the landscape of insurance coverage?
A
People talk about telemedicine like it's a new industry, but it has been around for a long time. In the 1950s, radiologists used to send images to other doctors to read, and that was a form of telemedicine. Now it's just evolving as we become more accustomed to different kinds of technology. And now it's not just other doctors who use it, but the patient is the user, so that's new. We have been writing telemedicine insurance as long as we've been writing healthcare. But in the last four years or so, we are starting to see more of a demand for a tele-specific product. So we developed the Beazley Virtual Care policy.
Q
Why was a new product needed for telemedicine? Have new healthcare risks been created because of this technology?
A
Insurance was far behind telemedicine as it started to pick up steam even though there were some policies out there. Tech policies would cover the technology portion, and then there is also medical malpractice. There were certainly cyber policies but not one that would cover all of it.
The nature of insurance is that some insureds would have different policies with a bunch of carriers; we were worried there would be a hole or a gap in coverage. It stuck out to us that there wasn't coverage from bodily injury that was due to technology failure. The policy is designed to pick up that gray area, or gap, in coverage.
Q
What does bodily injury from technology failure look like? What are some examples you've seen?
A
This is coverage that previously wasn't readily available. A standard technology policy doesn't provide coverage for bodily injuries. And the standard medical malpractice only covers bodily injury when the provider makes some sort of error.
With telemedicine, you have doctors having online video consultations with patients or people going to kiosks at a drug store, and if the technology doesn't perform as it should and it ends up injuring the patient, that would be where the gap is.
For instance, there was a claim with a medical technology company that provides an app that monitors a patient's blood sugar. The technology had a disruption of service, and one of the patients went into hypoglycemic shock when they weren't alerted of their dropping blood sugar.
There was another one where a patient went to a health kiosk in a pharmacy and connected to a nurse practitioner at a hospital. The nurse practitioner prescribed an incorrect dose of medication because the patient had significantly changed their weight. When they took the medication, they had an overdose. That resulted in a bodily injury claim.
One more example is a mental health claim where a psychologist was providing marital counseling with a couple and the therapist ended up having an inappropriate relationship with the husband. The husband and wife both ended up filing lawsuits.
Q
It sounds like some of these are inherent to telemedicine visits where there is no physical examination. Others, though, could happen just as easily in a traditional office, correct?
A
With the mental health claim, technology added a layer to the issue. Because it was virtual, the text messages were logged, so they were discoverable. The application they were using logs any correspondence between the mental health professional and the patient. It's not good in either situation, but it's a more difficult [legal] case to defend because of that.
But there's a lot of things that people aren't completely truthful with, be it their weight or age. I think people are more likely to sugarcoat issues they have because they are not comfortable talking about their symptoms. That's easier to overcome in person than it is via an app or kiosk where you are relying on the honesty of the patient. A patient can come into the office and can't lie about their weight, but they can still lie about other things.
Q
Though a lot of physicians have adopted some sort of telemedicine, overall usage is still moderately low, correct?
A
Yes. But as the industry continues to grow, we will see the numbers skyrocket. In 2018, telemedicine revenue was about $5 billion and has been projected to be almost $15 billion in 2020. The number of patients using it tends to follow that same axis up. As technology becomes better and new apps and platforms are better, we will see more people embrace it.
Q
You must have an interesting perspective on how and where it is being used. Where is it expanding most rapidly in the market?
A
Last year at Christmas, one of my dog's eyes got swollen, and I was going to take him to the emergency animal hospital because the veterinarian's office was closed. Instead, I found a vet online and was able to Skype with one to look at my dog's eye, prescribe a medication over an app and go to the local pharmacy to pick it up. The entire thing cost about $50, where the cost of an emergency animal hospital would have been astronomical.
We are seeing it used with lifestyle apps, elective and nonelective procedures, cosmetic procedures and even veterinary medicine. If you have rosacea or have people who are experiencing thinning hair, there are many apps where you can log on and talk to a dermatologist, physician or, in some states, a nurse practitioner, who will prescribe medication. We see submissions [for coverage] for things like telemassage. Here, a person logs on and, for $39.99, a masseuse would come on and show the patient how to massage themself. Or someone may be diagnosed with some form of cancer, and an app will put you in touch with the top oncologists that they could probably not see if they were living in a rural town. At this point, 71% of providers use telehealth in some form.
Q
To what do you attribute the expansion of the telemedicine industry?
A
One of the things about telemedicine is that it is far more accessible than traditional care. A primary care shortage in the U.S. is something we've talked about for years. We're not producing enough physicians to keep up with consumers' demands for care. Telemedicine can help fill that gap, and it can be delivered in an inexpensive setting. The average ER visit is $900, and urgent care is $600. The average telemedicine visit is $45.
I have used telemedicine a number of times and think the convenience of it is one of the things that will probably drive people to use it more in the future. It gives people in rural areas access to doctors and specialists they may not be able to see or struggle to get to. In 2018, there were seven million patient encounters in telemedicine, and insurers are increasingly accepting and reimbursing for it. Right now, 32 states mandate reimbursement for it.
Overall, telemedicine is providing people with better access to healthcare, better healthcare, and treatment that is more affordable and definitely more accessible.
Q
Who needs to be underwritten for telemedicine, and what protections do they need?
A
The first bucket is software app designers and hardware designers. These are tech companies and have no direct patient care and typically are not dealing with the end user. Their issues are patent infringements, regulatory issues, financial loss and failure to design properly. For them the risks are going to be tech components and tech exposures.
The second bucket is platform hosts. They are purchasing software or designing their own, working with medical professionals and acting as a legal entity. They have a mix of exposures—technology, standard medical malpractice/professional liability, and license and regulatory risks. They often face the most liability challenges, and most of them are startups. They are the most exciting to underwrite because we can be insuring them from the startup phase to when they get to be a billion-dollar company. We have to design insurance to go from concept to research and development and clinical trials to launch and, hopefully, success.
The third bucket is providers/practitioners using the software. Their exposures can be typical malpractice claims and bodily injury claims arising from technology failure.
Q
Why are some physicians still not taking part in telemedicine? Is liability part of the issue?
A
There we see the same risk as for any medical provider: failure to treat or diagnose, and incorrect diagnosis. It's what you expect as a medical malpractice insurance provider.
The new risks surrounding providers are regulatory risks. There's a lack of consistency between states with regards to telemedicine. Not all states have laws for telemedicine yet. So, if a doctor providing treatment is in New York but the patient is in California, is it legal for that doctor to operate there? Or if someone in India is giving help to a patient in the U.S. or a doctor in the U.S. is providing care to a patient in China, how does insurance and licensing work there?
For doctors, navigating their licensure surrounding telemedicine is probably the most difficult thing they are doing. There isn't a lot of case law yet so doctors, practitioners, governments, and attorneys are learning as they go. When things are made overly complicated, there will be slow uptake until it gets sorted out or there is a good map or blueprint of how to navigate it.
Q
So how are they, and you, navigating the system?
A
Licensing regulations aren't county- or state-specific or even specific to the United States. It can be offered anywhere in the world, and how a medical license acts in a different county, let alone country, is the most concerning thing about insured doctors offering telemedicine.
Then there is medical liability coverage. In Pennsylvania, they have Mcare, which requires physicians to carry specific policy limits of $500,000 per occurrence/$1.5 million aggregate when participating in the fund. In New York, it is $1.3 million [per occurrence] and $1.9 million [annual aggregate]. Indiana is lower. The standard insurance policy doesn't provide limits that adjust based on where doctors are offering services, so people are coming in facing the challenge of getting medical malpractice right. On our virtual care policy, we have a floating limits endorsement that adjusts based on the state the doctor is operating in.
Telemedicine insurance products have to be flexible. I doubt there will be a day when all of the states will be on the same page in telemedicine…they aren't on the same page for regular medicine.