Making up for Lost Time
Market leading carriers are finally utilizing HR tech.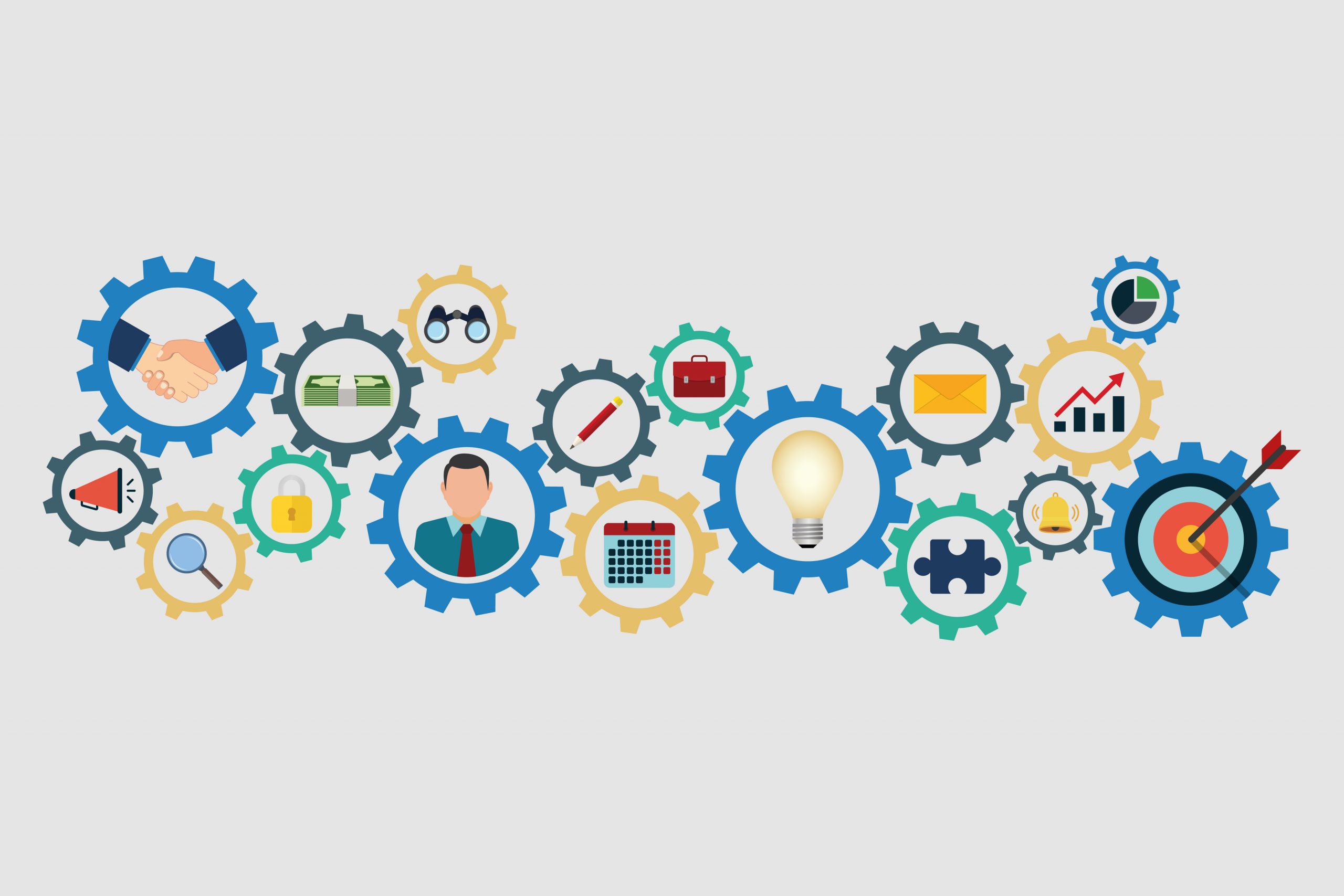 As HR departments shift from a transactional to a more strategic mode, employers look for technology to enhance the overall employee experience, especially for benefit enrollment and usage.
The market has responded, enabled by significant investor interest. According to CB Insights, investors pumped $6.7 billion into the HR technology sector in 2019.
The traditional carrier response to managing complicated plans and service issues was to throw more bodies at the problem. Over time, they realized this only increased the potential for errors. At the same time, employee expectations for workplace technology were rising, pushing carriers to face up to the fact that they needed to catch up. Today's market-leading carriers are not just catching up, however; they are at the root of the HR tech engagement and exchange transformation.
Making Up for Lost Time
The COVID-19 pandemic has made carriers' lack of digital strategy starkly apparent. Aflac's director of premier technology management, summed this up, noting that Aflac has been selling its products face-to-face for 60 years and, in six weeks, that all changed.
In truth, there is a lot going on behind the scenes with carriers and technology, but they have been slow to get the word out. To jump start their digital strategies, some carriers opted to buy technology, beginning with Aetna, which acquired bswift in 2014. Since then, Sun Life acquired Maxwell, and Securian Financial purchased Empyrean. Others are partnering and/or investing heavily with their own resources to solve key issues, including real-time data exchange, improved plan administration and ease of deployment, a better employee experience, and greater adoption and usage.
I recently spoke to several national carrier leaders to ask about their digital strategies and how they are using technology to solve HR problems. There are some interesting things in the works—both on the sales side with brokers and employees, and on the administrative side for employers. Three main themes stood out: 1) the expansion of digital technology teams, 2) the need to meet employee expectations and 3) the use of API for integration.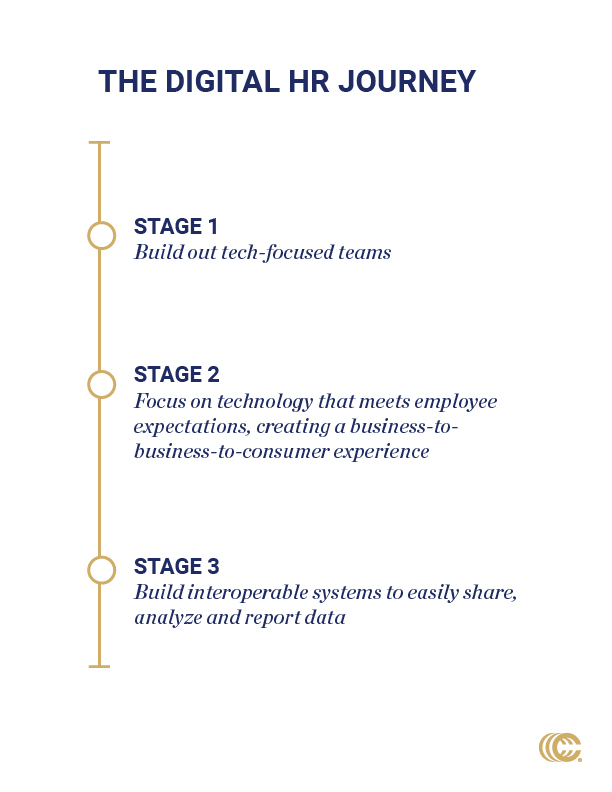 Thank you to Guardian, Aflac, and Cigna for sharing their information and insights, and to all the carriers working to raise the bar on their digital strategies. Now that the insurance carrier powerhouses are in the game, I believe they will lead the way on how HR technology will continue to shape the future of employee benefits administration.
Digital Strategy Teams
Insurance "tech specialists" are no longer the guys in the basement writing code. Guardian has grown its HR digital strategy team to 50 (up from 12). Team members range from practice leaders who consult with sales and brokers to product owners who manage development teams. Some wear multiple hats—demonstrating that a digital strategy is integral to the organization's strategy.
The technology value proposition is evident in the product road maps fueling broker growth and field agent productivity. Aflac believes its varied insurtech delivery solutions—coupled with the company's brand identity—gives the organization a significant advantage in the new "no-touch" enrollment world.
Employee Expectations
We can thank the tech giants and global retailers for heightened employee expectations for workplace technology. When we can use our phones to plan and book a vacation; or search for, purchase and get next-day delivery for almost anything, most workplace technology pales in comparison. A recent survey from Gartner found that 56% of employees expect to have the same quality technology experience at work as they do as a consumer. I interpret this finding two ways: 1) Employees want their workplace technology to be as easy and efficient as their Amazon app, and 2) Confidence that their employer will deliver on this is low; otherwise, the percentage would be higher.
Carriers understand this and are using technology to deliver a more engaging and user-friendly benefit enrollment experience for employees—which subsequently improves enrollment rates. Cigna reports that clients using one of their preferred benefit administration technology solutions purchase, on average, 4.6 products compared to three products for those with a non-preferred solution. This additional product purchasing translates into enrollment growth, better decisions for employees and new revenue for brokers.
The COVID-19 pandemic has made carriers' lack of digital strategy starkly apparent.
API Integrations
At the heart of most insurance carrier digital strategies is API technology. APIs (application programming interface) facilitate real-time data exchange across independent platforms. Guardian is among the carriers investing in API technology to enable modern connectivity with benefit administration platforms to create an enhanced user experience for employees, employers and brokers.
Guardian partners with HR technology providers to implement API integration for four core data-based processes:
New plan set-up and renewal
Ongoing data enrollment exchange
Streamlined EOI process
Provider directory access
API integration and real-time data exchanges take the broker out of set-up and testing processes, and issue escalation. Brokers also benefit from increased premiums and commissions resulting from greater employee engagement, plan enrollment and higher through-rates on EOI completion. For brokers who have not been paying attention to carrier digital strategies evolving behind the scenes…now is the time to talk to your carrier reps! Carriers out in front on insurtech are raising the bar to a level all others must eventually rise to.
The workplace is increasingly employee centric, reflecting (until recently) a tight talent market. What this market will look like on the other side of COVID-19 is yet to be seen, but employees will continue to expect consumer-grade technology in the workplace—even if that workplace is their dining room table. Carriers realize the ability to engage and educate employees in their benefits through an online portal is vital to their success—a remote workforce notwithstanding.
While COVID-19 may have forced some carriers to more quickly advance their digital strategy, the old ways of engaging with employees for open enrollment and benefits use was already waning. Carriers that are nimble and deliver modern digital experiences will be the market winners—along with their plan holders, employer clients, and supporting benefit brokers.
Jamie Hawkins is founder and CEO of Benefit Technology Resources.