Confusion Exchange
With Obamacare decided, brokers must aid clients with health reform complexities.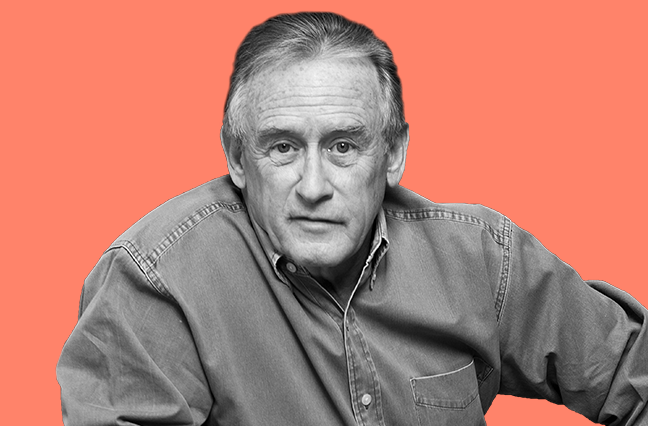 Now that the Supreme Court has declared the Affordable Care Act constitutional, attention is turning to the health insurance exchanges, where individual consumers and small businesses are supposed to find coverage at affordable rates.
By mid-July, 16 states had established exchanges, with about as many studying options, according to Kaiser Family Foundation. Meanwhile seven states, including Texas, were simply saying no. Texas Gov. Rick Perry sent a letter to U.S. Health and Human Services Secretary Kathleen Sebelius declaring he would not be party to "socializing healthcare and bankrupting my state in direct contradiction to our Constitution and our founding principles of limited government." As Perry knows, the feds will set up and run the Texas exchange.
HHS is supposed to approve exchanges by Jan. 1, 2013, so they can be up and running a year later. Of course, many GOP-controlled states are counting on a change in the White House to make this go away. Many knowledgeable observers also expect that the deadlines will be extended.
How does this exchange mess affect employers who provide health insurance as part of their benefits program, as well as the agents and brokers who serve them? For advisors whose clients are larger companies, the answer is "not much." Few such companies will drop their plans and send their employees off into exchange-land.
"Most employers do not offer benefits because they have to," says Lisa Hawker, executive vice president and employee benefits practice leader at Hylant Group, in Toledo. "It's a recruitment and retention tool."
Hawker, like other brokers representing larger employers, advises clients to be sure they are compliant with the new statute, even though the election may bring changes.
"We are pushing our clients to prepare according to the law and to meet the deadlines imposed by the law," says Mike Brewer, president of Lockton Benefit Group, in Kansas City, Mo.
"Our clients have redoubled their efforts to make sure they are in compliance with all aspects of the law," agrees Bob Kuelzow, senior vice president at Rose & Kiernan, in East Greenbush, N.Y.
What is less clear is the question of how the state exchanges will be constructed and run and the impact on employers, particularly those who might decline to offer coverage and instead pay a penalty for sending workers into the exchange marketplace.
Employers will need to answer a question, says Hawker: "What does the financing look like for my organization to provide group coverage?"
She adds, "Their decision point will come down to understanding what the exchange is going to look like in each state. Smaller employers may look to see if they are comfortable with the exchange."
Such companies, she says, must determine if they can still compete in the race for top employees and then, if they decide they can, what sort of subsidy to provide, if any, to help workers pay for coverage.
Brewer says there may be an opportunity for companies such as Lockton to construct exchanges for larger companies. "If you are a big employer and want an exchange, we can build it," he says. "It's absolutely doable. But we don't think it is necessarily going to change the cost of health insurance."
Kuelzow agrees that creation of the exchanges will not cut health insurance costs, as health reform advocates claim.
For multistate companies, the confusion surrounding the creation of the exchanges and what may or may not occur is particularly troubling, he says.
"Most employers are still committed to providing health insurance benefits to their employees," Kuelzow stresses. "But they are looking to reduce costs and improve quality. They have a vested interest in making this work, although what happens in November may change it again. But right now, they are all going forward."
Kuelzow expects the law's individual mandate to increase enrollment in company plans by 2014, not reduce enrollment, because employees must decide whether to sign up for coverage at work, purchase coverage on the exchange, or pay the tax imposed by the law.
In June, Rose & Kiernan advised clients regarding compliance with the law's $2,500 limit on health flexible spending accounts (FSAs). Companies offering FSAs must include in 2013 open enrollment materials information about the limit, which applies to employees' pretax contributions.
In addition, as of March 2013, employers must notify employees of the availability of health exchanges, although the reality of that is still in question, Kuelzow adds.
The confusion in the marketplace presents an opportunity for brokers to help their clients sort it all out.
"We've got to be there for our employers and be constantly vigilant on what is going on and prepared to deal with whatever comes next," says Brewer. "We have an exchange strategy today, but it is flexible and could change. We just want our employers to know that we're the guys they can count on."