Acquiring Expertise, Not Just Revenue
Buyers show rising interest in the employee benefits and consulting space.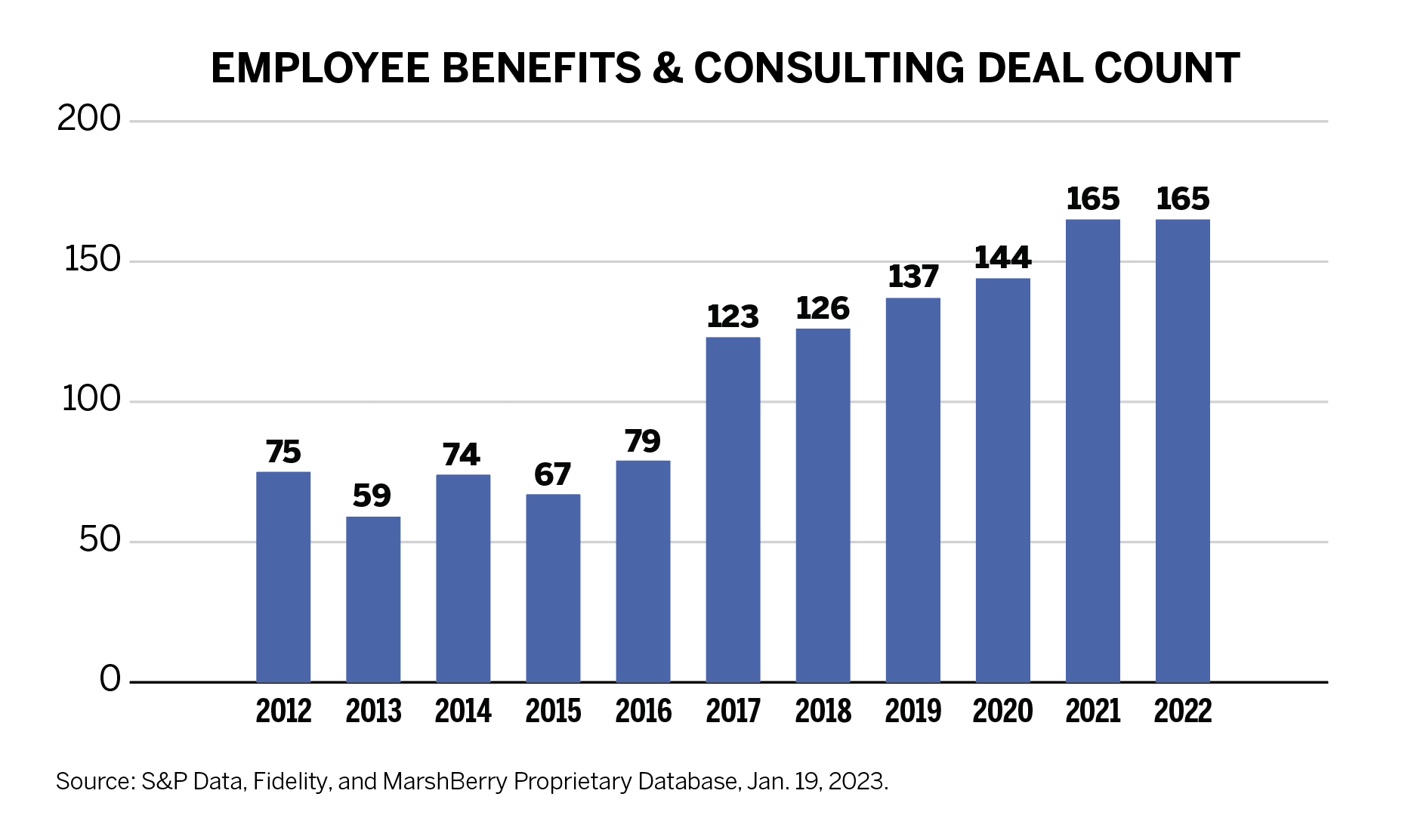 This month, during MarshBerry's 360 event, many buyers from across the industry took to the stage to talk about their current strategy in an environment where interest rates are rising and allowable leverage ratios are shrinking.
A key message was clear: while there are still many buyers active in the space (it's estimated that five of 55 active buyers are currently slowing down or sitting on the sidelines), the focus of these acquirers has shifted. They are looking for historical organic growth (typically at least 5% minimum compound annual growth rate), geographic expansion and the ability to bring on additional expertise that could help build wallet share with existing clients.
In a continued effort to become more well rounded in the solutions they offer, buyers in the insurance brokerage merger and acquisition arena are listening to the needs of their clients and looking to both build and acquire that expertise. In doing so, acquirers are continuing to diversify their offerings, becoming experts in more areas, and ultimately capturing more wallet share of their clients.
It's a natural fit for brokerages to move into the wealth advisory and retirement advisory space (which is seeing a surge in M&A), but there is a growing list of other services that can make an employee-benefit-focused insurance brokerage more holistic in its offerings. Service offerings on that list include HR consulting, ancillary and voluntary benefits enrollment, pharmacy consulting, and even payroll services.
It's a mutual pursuit, as employee benefit brokers are also looking to become more competitive (or simply looking to survive) and want to offer more solutions to their clients. The only way to do that is to either build those offerings themselves or join others who already made those investments. Many are choosing the path of partnership to achieve that holistic model.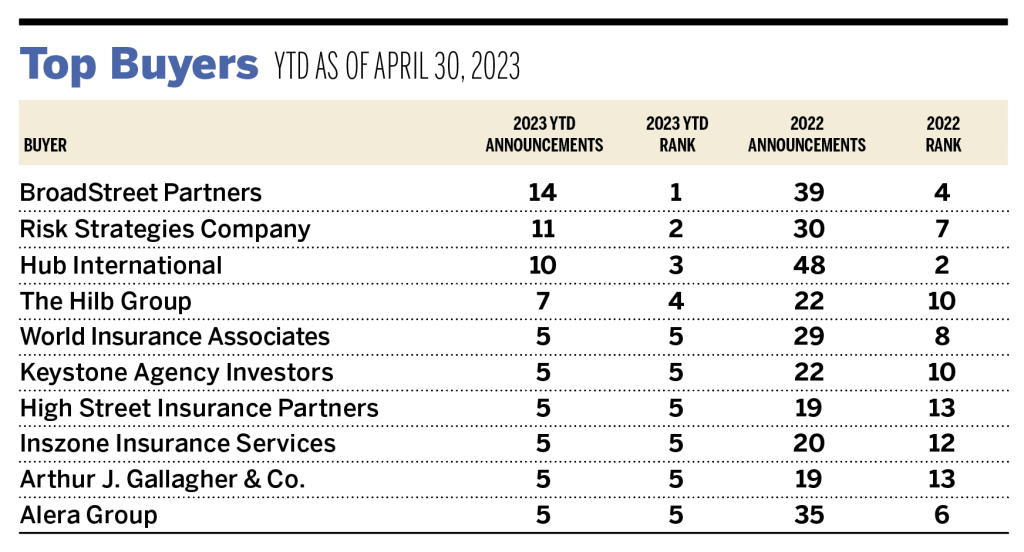 Of the 748 total announced insurance brokerage transactions in 2022, employee benefits and consulting firms as targets accounted for 165 of them. While total deal activity in the insurance brokerage space was down compared to the record-breaking year of 2021, the 165 employee benefits deals in 2022 matched 2021's total number and represented 22% of all transactions, up from 17.8% in 2021.
Looking at the trend over the past five years (2018-2022), there have been 737 announced transactions involving employee benefits and consulting firms. In the prior five-year period of 2013-2017, there were 402 total announced deals in this space. That is an 83% increase between the consecutive five-year time periods.
Will consolidation within the employee benefits and consulting space continue?
Most active buyers have made considerable investments in this space, and many firms remain convinced that the broker/consultant model is a sustainable one, despite chatter at the state level regarding single-payer health insurance. The biggest risk for active acquirers revolves around the lack of quality, scaled supply.
However, the sense is that deal activity in this space will continue to be active as clients look for a consultative approach from their benefit broker. The costs of reinvestment and resources necessary to remain competitive continue to grow, making it hard for the independent brokerage to remain a long-term viable solution.
OVERALL M&A MARKET UPDATE
As of April 30, 2023, there have been 137 announced M&A transactions in the United States. This volume of deal announcements represents an 11% increase compared to 2022, which saw 123 transactions announced through this time last year.
Private-capital backed buyers have accounted for 110 of the 137 transactions (80.3%) through April, consistent with trends for the last five years. Total deals by these buyers has increased at a compound annual growth rate of 26.9% since 2018. The percentage of announced transactions by independent agencies has continued to decline since 2021. On average, 23.1% of total deals were done by this group from 2018 to 2021, compared to 12.6% in 2022 and 9.5% to start 2023. High valuations, coupled with limited availability of capital, are likely contributing to this decline in share of deal activity.
There have been 20 announced transactions involving employee benefits and consulting firms in 2023—14.6% of all announced transactions.
Deal activity from the marketplace's most active acquirers has remained strong to begin 2023. Ten buyers have accounted for 50.5% of all announced transactions observed, while the top three (BroadStreet Partners, Risk Strategies Company and Hub International) account for 25.5% of the 137 total transactions.