Storytelling
Are you honestly articulating your company brand? It's essential to building your firm as well as trust with clients.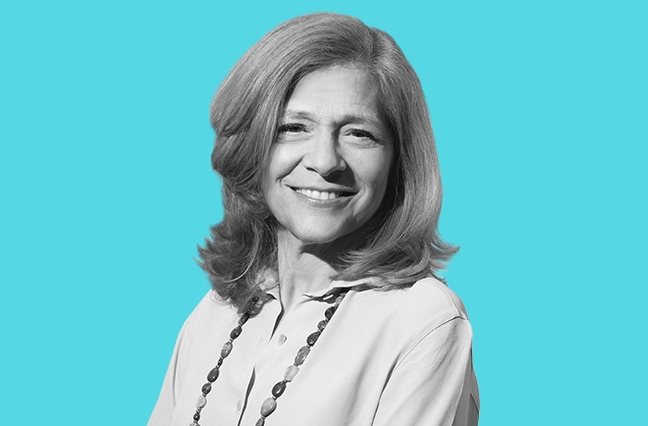 In today's world, how do you define a brand? By definition, it is a name, a logo, a product or a service that distinguishes itself from others.
But in the evolving world of marketing that bar is set much higher.
A brand is more than your age-old unique selling proposition (USP), that long-valued mainstay essential to every good marketing campaign. Today, branding is about your voice, knowing what you stand for and what you value. It's your story. Can you tell it?
We are all competing for best in class talent, a larger market share and stronger customer engagement. The marketplace is constantly changing and saturated with options. So how do we get their attention? How do we tell our story so customers will want to do business with us and employees will want to work for us?
Our customers continue to be more diverse. They are likely multigenerational, of varied race, gender, ethnicity and sexual orientation. They speak various languages and one of those will probably be digital. They have skills we aren't familiar with and have deep expertise in areas we barely understand. If our workforce doesn't reflect this diversity, how can we meet their needs? Or know how to reach them?
It's not as simple as just expressing our core values or revising our mission. People want to align themselves with companies that share similar values and beliefs. They want to see themselves in your brand. Will you be able to identify with them and respect them? Will you infuse these values in the way you talk about your firm, in the way you approach hiring new people? Seth Godin, an author and lecturer on the digital age has said, "being able to connect with customers and meet them where they are on a mental, emotional, or spiritual level, rather than trying to bring them in to where the brand is will allow for them to feel like they are being seen, heard, and respected. When a customer or, even more broadly, when a person feels respected, their affinity for the brand will build, and they will talk about it."
In marketing, this means ensuring messaging and materials reflect these values and beliefs. Our Customers are changing and so should the way we portray them. In an Ad Age magazine story, Shelly Zalis writes, "It's not just about making sure ad campaigns feature different races, genders and ages; it's about making sure that different kinds of people are portrayed in a fair, accurate and realistic way—instead of cynically or lazily relying on age-old stereotypes that prey on and reinforce society's existing biases."
This may seem obvious, but are you auditing your website, marketing and promotional collateral and social media channels regularly to ensure you aren't using dated stock images or generic copy that is not representative of the values you want reflected back to your customers?
Starting on the Inside
Messaging alone, however, won't bring a diverse workforce to our doors. Before you start selling your story externally, you have to truly build the culture internally. From the moment recruiting begins, you have an opportunity to shape your story and help define your culture. How you sell your firm and what you do matters. If customer service is paramount, then put a marker right up front about the value your firm places on building long-term relationships. Your sales process will not be a one and done event. If you value an entrepreneurial spirit, craft a job description around rewarding new ideas and putting them into action even if they result in failure the first go-round. Infusing your brand into the things you value and the ethos your firm honors, will give your employees the voice to share and reinforce it with everyone they connect with.
We must also broaden our recruiting channels and experiment with different approaches to successfully target new talent. We have to be creative in seeking them out and suspend the tried and true methods we've relied upon. One initiative yielding great success is a re-entry paid internship created by The Society of Women Engineers. This STEM Task Force brings women engineers who are ready to re-engage in the workforce after taking a career break. In a male dominated field, the program gives employers to the opportunity to increase the number of mid- to senior-level women in their ranks and it gives these talented women a chance for re-entry. In two years, the Task Force is gaining traction with conversion rates of over 60% along with some firms hiring 100% of their interns.
Targeting and recruiting candidates of varied backgrounds, experiences and perspectives will illustrate the value you place on those who bring diverse thinking into your organization. Studies show that diverse teams deliver results that enhance performance metrics and foster innovation.
A study by Garr, Atamanik, and Mallon, High-impact talent management, finds that companies with inclusive talent practices in hiring, promotions, development, leadership, and team management generate up to 30 percent higher revenue per employee and greater profitability than their competitors.
Woven Together
Your employees are your single, most effective brand resource for your organization. They convey trust and extend your voice to a broader audience. Aligning them around your values, right from the start, makes their barometer for success more tangible. It gives them a standard to uphold and to share.
Your employees are your single, most effective brand resource for your organization. They convey trust and extend your voice to a broader audience.
"It doesn't matter if your company culture is friendly or competitive, nurturing or analytical. If your culture and your brand are driven by the same purpose and values and if you weave them together into a single guiding force for your company, you will win the competitive battle for customers and employees, future-proof your business from failures and downturns, and produce an organization that operates with integrity and authenticity," says Denise Lee Yohn in "Why Your Company Culture Should Match Your Brand," in Harvard Business Review.
She also says it helps to break down organizational silos because everyone is singularly focused around the same priorities. Yohn asks: "how can you tell if your culture and your brand aren't interdependent and mutually reinforcing?" There are telltale signs, she explains:
A disconnect between employee experiences and customer experiences. If you engage your employees differently from how you expect them to engage your customers, your firm is operating with two set of values.
A lack of understanding of and engagement with your brand. Your employees should understand what makes your brand different and special from a customer's perspective. They should clearly understand who the company's target customers are. They should use your brand purpose and values as decision-making filters and should understand how they contribute to a great customer experience—even if they don't have direct customer contact.
The 2016 Edelman Trust Barometer revealed employees are among the "most trusted of all company spokespeople—even more than the CEO." They are essential advocates for your firm. Ensuring they understand and can articulate your values and beliefs not only enhances your brand equity but strengthens your competitive advantage. Equally as important, it helps you hire the right people, develop and grow your employees and create a more engaged and committed workforce. Aligning values and beliefs equals a better customer experience.
What more could you want?