Keeping the Dream Alive
Don't buy your own fake news.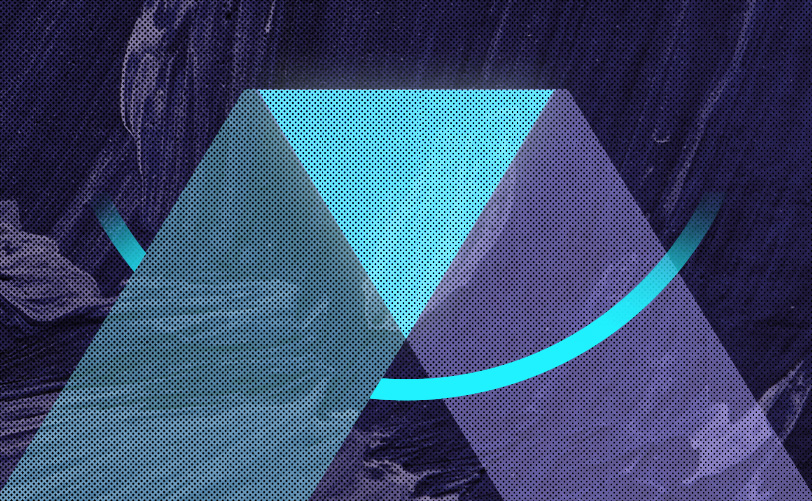 The first quarter of 2019 has come and gone.
In a few months, the year will be half over, and you will start focusing on your 2020 goals. However, before you move on to 2020, I need each of you to stop and reflect on 2018 just one more time. I am not one to dwell on the past, but I want to make sure firms are focusing on the right measurements and that we all have proper perspective. As you re-analyze your 2018 metrics, focus on organic growth and total growth. Are you comfortable with your results? Did you outperform your own expectations? Maybe most importantly, were your expectations aggressive enough?
In 2018, MarshBerry's average client grew organically about 6%. The top 25% of that same data set grew just over 15%. That is roughly 2.5 times more organic growth for the insurance industry's top performers compared to their average peer. And before you try to make excuses and discredit the data, it is a mix of large and small firms, from major metropolitan areas to rural areas. These organic growth metrics are the highest averages we have seen since 2014 and are partially being driven by strong economic and exposure base growth.
Even more staggering than the organic metrics are the total growth metrics being achieved by a subset of some of the largest firms in the insurance industry. We measured the total revenue growth for the top 10 acquirers in 2017 during the five-year period between 2013 and 2017. During that period, the four-year compound annual growth rate is 33.6%. This metric excludes the Alera Group, which grew from $0 to $193 million in that same period and is on the top-10 buyer list.
So where does all of this information leave us? How do you stack up against the industry's average independent firms and the large "aggregators"? If you are not outperforming those two measurement groups, you are shrinking relative to your competitors. I visit with too many firms that try to justify why they aren't growing or why their growth is "enough."
Here is a stark reality: if your growth is not exceeding industry benchmarks, you should not consider your organization as one of the top-performing brokerages in the country. Don't buy into your own press clippings. Set out to make meaningful change and institute accountability into your culture to allow your firm to operate at an elite level. Doing so will assist you in setting the course for your future, whether remaining independent or selling your firm to join up with another. It will also help make you more valuable. Buyers today are much more likely to pay higher valuations to firms that are continually outperforming the market growth standards. Organic growth is accretive to shareholder value, and if you can demonstrate an ability to do it better than others, you can command a more aggressive valuation externally.
Buyers today are much more likely to pay higher valuations to firms that are continually outperforming the market growth standards.
At the end of the day, you have the ability to do whatever you want with your business. Strong profitability can help support a really great lifestyle. Just remember that there is fake news everywhere. And as you are trying to sort out fact from fiction, make sure you are telling yourself the truth. You may have a really good business, but if you want to have a great firm, you have to commit to growth that will allow for expansion even when the economy changes or the rate environment gets really soft. Your peers are proving it is possible. The commitment to perform is up to you.
Market Update
Merger and acquisition activity in March produced an additional 37 announced transactions in the insurance distribution space. With several retroactive announcements coming in, the year-to-date total has increased to 161 announced transactions. If the first quarter of 2019 is any indication as to the appetite of the market, we are on pace for another record-setting year. There have been 30% more transactions announced in the first quarter of 2019 than in the same time period in 2018, and this has been the most active quarter in the last decade.
Patriot Growth Insurance Services remains the most active acquirer, with 19 announced transactions year to date, although it did not announce a transaction in March. The next most active acquirers are Hub International with 10 announced transactions, followed closely by BroadStreet Partners, Arthur J. Gallagher, and Acrisure, with nine announced transactions each.
Marsh & McLennan Companies completed its acquisition of Jardine Lloyd Thompson Group, which it had announced in September 2018, while Marsh & McLennan Agency announced the acquisition of Lovitt & Touché. With locations in Phoenix, Tucson and Las Vegas, Lovitt & Touché was previously ranked 77th on the 2018 list of the 100 largest insurance brokers of U.S. business.
Another trend within the market has been an increased attraction to direct-to-consumer insurance products. This bent is apparent, as Willis Towers Watson has agreed to acquire Tranzact. This $1.2 billion investment greatly bolsters Willis Tower Watson's direct-to-consumer offerings and presents a great growth opportunity.
Securities offered through MarshBerry Capital, Inc., Member FINRA and SIPC, and an affiliate of Marsh, Berry & Co., Inc. 28601 Chagrin Blvd., Suite 400, Woodmere, Ohio 44122, 440-354-3230.
Disclosure: All deal count metrics are inclusive of completed deals with U.S. targets only. Scorecard year-to-date totals may change from month to month should an acquirer notify MarshBerry or the public of a prior acquisition. 2019 statistics are preliminary and may change in future publications. Please feel free to send any announcements to M&A@MarshBerry.com.