The Long, Hot Summer
Beware more Baltimore-style civil unrest this summer. Its insurance consequences would be significant.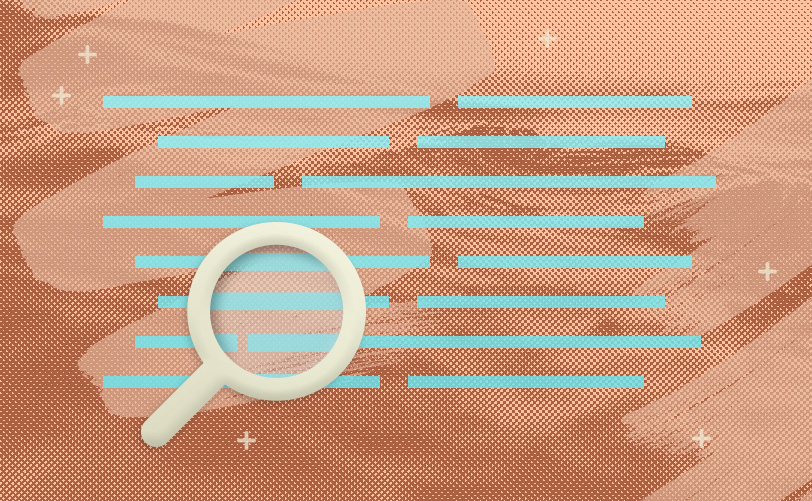 Driving through the neighborhoods of Baltimore, you can still see traces of the destruction that occurred during the late-April protests. Many businesses remain closed. 
Store windows are still boarded up, and the damage to buildings once engulfed in flames is still apparent.
Although the streets have calmed down considerably since Maryland Governor Larry Hogan declared a state of emergency, leading to a widespread police and National Guard presence, the effects of Baltimore's civil unrest have been severe and lasting.
"The entire event could cost the city about $20 million," says Douglas Kerr, Baltimore's risk manager. The city's workers comp is 100% self-insured. So far, 169 claims have been filed related to the civil unrest, totaling $1.6 million, although only one claim has been filed for damage to city property, estimated at $134,424. Baltimore is also self-insured for its automobile coverage, and 50 city-owned vehicles sustained damage estimated to cost $161,915.
The economic impact, however, stretches far beyond the costs to the city itself. About 380 Baltimore businesses sustained damages of about $9 million. Many of these—a majority of them small and locally owned—did not carry insurance. Unable to recoup lost inventory or repair damages caused during the riots and looting, many will not reopen.
Several organizations and professional groups have tried to help businesses that suffered property damage. Notably, Baltimore and the Baltimore Development Corporation have formed the Baltimore Business Recovery Initiative. The Small Business Administration is also offering low-interest disaster recovery funds. But fewer than a third of the affected businesses have applied.
The hidden costs will have a far greater impact. In the aftermath of the riots, tourists and regional visitors were deterred from visiting the city for both business and recreational purposes. Many outsiders, wary of the city, canceled travel plans. Companies were forced to shut down for several days as safety concerns, property damages, road closures and snarled traffic caused major problems for downtown workers and travelers. Businesses headquartered downtown and in the surrounding counties were forced to close early to allow employees to leave, resulting in incalculable losses of profits and productivity.
One of the most notable losses was suffered by the Baltimore Orioles baseball team, which postponed two games due to the protests and citywide curfew. Another three games were moved to Tampa Bay, and one game, believed to be the first of its kind in the Major Leagues, was played without spectators. Those six games cost the Orioles an estimated $6 million in gate receipts and additional revenue from concessions and parking. Of course, nearby bars, restaurants and hotels that depend on business from fans also suffered. The Orioles compensated hourly employees for the lost games, increasing the team's total losses.
These lost revenues cannot be recouped by the Orioles or the surrounding businesses, and the Baltimore Business Journal reports that attendance at Oriole Park at Camden Yards has dropped 10.1% compared to the same period last year. A more lasting impact will be felt if fewer fans make the trip to Camden Yards throughout the season.
Langermann's, a restaurant in eastern Baltimore, was forced to file for Chapter 11 bankruptcy due to a significant drop in revenue resulting from the rioting and 10 p.m. curfew. Although the restaurant was already struggling financially, the drop in sales exacerbated its problems. Langermann's managing partner, David McGill, says many would-be customers cancelled their reservations and no patrons visited the restaurant after 8 p.m. while the curfew was in effect. The restaurant, however, has remained open (a second location in the city closed in 2014).
Other businesses, particularly bars, restaurants and specialty shops, experienced a similar large-scale drop in revenue caused by the curfew and patrons avoiding the area. This effect has lingered, and many businesses are still struggling to regain their footing, even weeks after the unrest has quieted and the curfew has been lifted. Four conventions scheduled for May were cancelled—they all cited safety concerns—threatening what would have been a record convention year for Baltimore. Several other popular events were postponed, making a huge dent in the city's tourism. One of our hotel clients in downtown Baltimore saw 80% of its reservations canceled. The continued perception of violence has deterred many outside visitors from coming downtown, an unsettling trend that will likely continue for a long time.
Unfortunately, many businesses in Baltimore were not prepared for the unexpected violence, destruction and profit losses. Although property coverage would have protected business owners from riot-related losses, many of the small local shops were uninsured. Event cancellation coverage could help recoup losses for the conventions, weddings and other events that were cancelled, and travel insurance would cover tourists who were planning trips to the area.
Many businesses were not prepared for the unexpected violence, destruction and profit losses.
Yet many businesses that closed for safety reasons or lost profits due to the curfew or lack of business have no options to recoup their lost revenue and productivity. The profit losses that were directly caused by the curfew are not covered by most policies because the curfew was in effect from 10 p.m. to 5 a.m., which does not meet the 72-hour deductible for civil authority coverage.
As Baltimore struggles to get back on its feet and regain a sense of normalcy, many Americans are taking note. A recent Gallup poll showed that 96% of Americans expect more racially charged unrest around the country this summer, and 54% believe civil unrest is likely in the metropolitan area closest to them.
Businesses in other metropolitan areas should be prepared for potential problems and protect themselves. Most property policies will cover rioting and civil commotion, so businesses with this coverage should be able to rebuild, recoup losses and reopen should similar events occur. Businesses can also take additional measures to mitigate an impending loss, such as relocating inventory to a safer location or taking other precautionary measures like boarding up windows. Costs incurred to mitigate an impending loss may be reimbursed by some property policies.
Individuals can also take protective measures. Homeowners, renters and auto insurance policies will protect against personal property damage and loss in the event that violence or unrest affects individual property, as it did in Baltimore.
The issues in Baltimore are just one example of the huge and lasting impact civil unrest can have on a city and community. In areas where unrest is a possibility, businesses and individuals need to make sure they have proper coverage.