Out of This World
Whether it's $20,000 watches or $20 million equipment, if it's going to space, it needs insurance.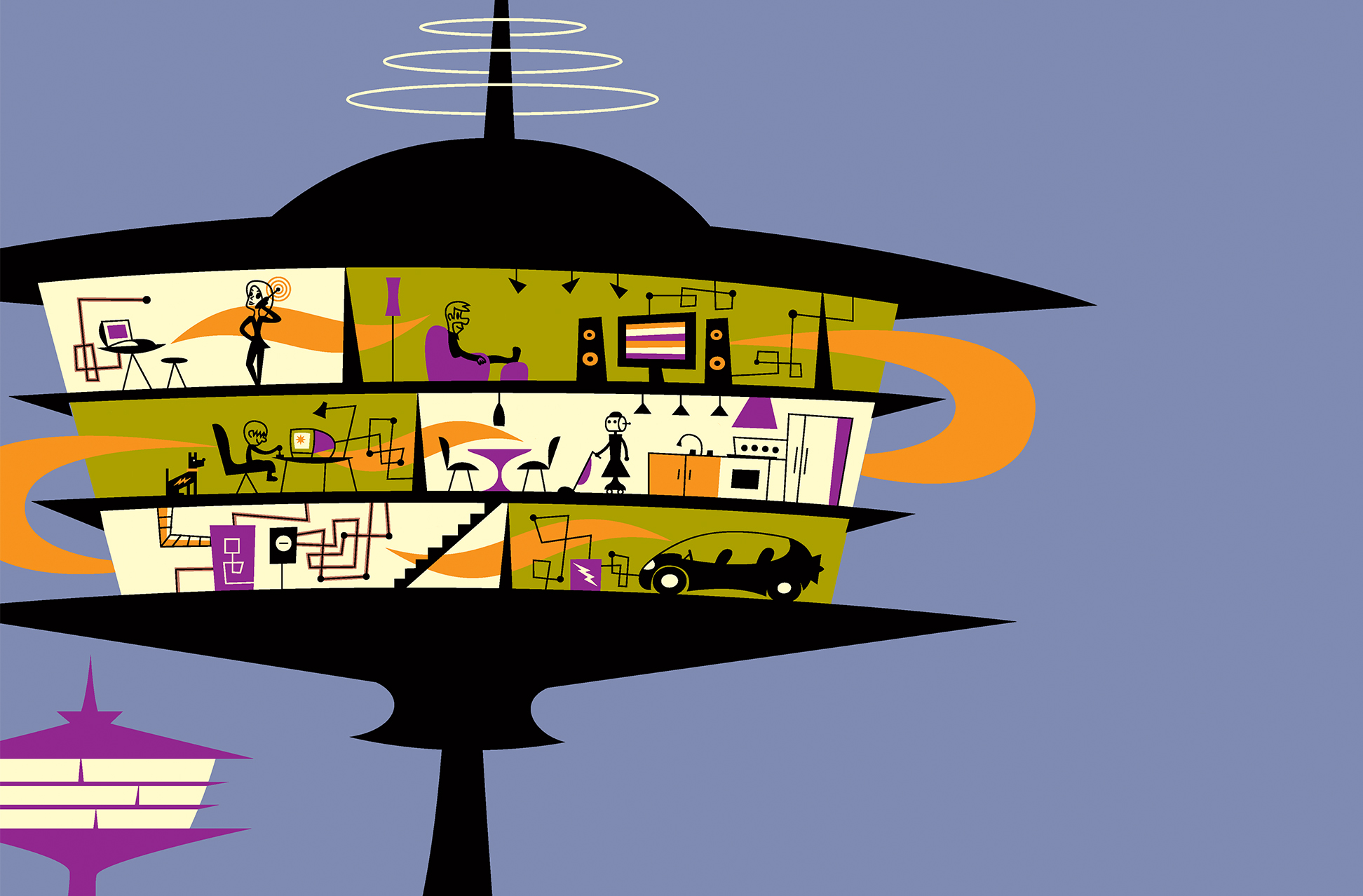 Space travel has taken off in new directions, thanks to some astronomical aspirations of three deep-pocketed entrepreneur-adventurers by the names of Bezos, Musk and Branson. Their ventures toward the heavens have also ushered in a new, if less visible, business trend: private companies are paying to ship goods into outer space for the purpose of increasing their resale value once they return to earth.
That is accompanied by private travelers taking high-end goodies on board their cosmic flights. For example, former NFL player-turned-Good Morning America anchor, Michael Strahan, outlined the items he planned to bring on his trip aboard Bezos's Blue Origin, which included valuable NFL memorabilia and personal jewelry. These personal effects, which Strahan was allowed to bring, had to be limited to three pounds.
Commercial industry use of space flight is expected to grow.
Contents taken, returned or left pose their own unique challenges.
One insurer has written a policy for valuable items to go into space next year.
In the realm of private space tourism and commercial space development, insuring the stuff brought into orbit, or beyond Earth's gravity, poses unique challenges for the industry.
"Ten years ago, covering personal property in space was not on my radar," says Jason Ott, the president of Aon Private Risk Management. "But it is now."
When thinking about this type of travel, Ott says, it's important to understand what's covered—and what's not covered—under a homeowners, condo, renters or valuable articles policy. Most homeowners, condo and renters policies provide clients with coverage against risk of physical loss to personal property anywhere in the world unless an exclusion applies. Other policies limit coverage to a listed premises or will extend only a small percentage of the total personal property limit for off-premises coverage.
"Generally, valuable articles or collections policies also provide coverage for items listed on a world basis," Ott says. "Policyholders need to specifically schedule the items on these policies for coverage to apply."
From Ott's point of view, the important question in this scenario is what is considered to be worldwide. The definition of world, he says, will dictate whether there is coverage or not. "Not many insurers would cover personal property should there be an incident in space, as one is leaving the world in this situation," Ott says.
Ten years ago, covering personal property in space was not on my radar. But it is now.
Jason Ott, President, Aon Private Risk Management
Ott suggests that people planning to take valuable items into space should talk with their broker or carrier beforehand to confirm coverage terms. "The insurance company may consider working with a client to provide coverage if they understand the safety protocols, have a schedule of the items that are being taken with them, and have a true understanding of the risk associated with the travel," Ott says. "The carrier may charge an enhanced premium to provide coverage, as there is a greater or an unknown risk associated with space travel."
Ott's recommendation is simple: "The traveler should also check with the company that is taking them into space to see if they have any insurance options available for their passengers. This is uncharted territory for the insurance industry overall, as we have not had a claim occur yet. So we do not have any experience to know how an insurance carrier would respond."
Insurance brokers and risk managers strive to provide solutions for clients amid the ever-changing landscape of the insurance industry. Ott says he's excited to be involved in early conversations about protecting clients as they venture into space travel. "Ten years ago, long-haul travel meant a trip to Asia," he says. "Today it means to space. To serve our clients, we need to continue to work with the markets to offer solutions for the emerging risks they are facing."
London-based Canopius Group, one of the top-five space insurers globally, says it has written a policy for valuable items that are scheduled to go into space next year. This kind of insurance is sometimes similar to insuring jewels that are slated to be worn on the red carpet prior to the Academy Awards ceremony.
What are the particular risks? On board this decade's space flights (whether on Virgin, Blue Origin, SpaceX, or Russian or NASA vehicles), the risks have included exposure to harmful cosmic rays, which can damage the objects.
Insurance for personal effects on board the craft is just one small slice of a much larger pie. Today's insurance industry provides a suite of solutions tailored to the special needs that come with space exploration. "Broken down into launch phase and in-orbit operations, policies can be adapted to suit individual business needs," says Richard Parker, co-head of Canopius Space Group, "allowing this highly technical industry to take risks and grow by utilizing traditional risk transfer methodology."
Among the growing number of players in the space insurance industry, Canopius has built a multidisciplinary team consisting of space underwriters, satellite engineering experts, and claims, regulatory and legal specialists. Canopius also maintains offices in the United States, and the company works with clients and brokers to provide specialized insurance coverages for all types of spacecraft and launch vehicles and for all phases of their operation. Recent insurance policies cover all types of satellites, cargo supply missions to and from the International Space Station, and manned missions, in addition to high-value items in space. Canopius's growing client list includes satellite owners, operators, manufacturers, launch providers, telecommunication and earth observation organizations, governments and institutions.
The Near-Earth Space Economy
Modern life increasingly depends on satellite services. The majority of space-related insurance to date has centered on this growing space economy. In our interconnected, data-driven world, spacecraft provide a vital link in telecommunications and internet infrastructure. Satellites enable internet, television, banking, earth observation, GPS, weather, national defense, and communication between cell towers and networks in remote areas.
Each year the number of satellite launches increases, and that growth is being driven by several forces: demand for broadband communications on the ground, the replacement of older satellites, and a more regular resupply schedule for the International Space Station. As a result of these and other factors, a substantial list of new business opportunities have emerged.
The Moon Beckons
Renewed interest in space exploration and the predicted rise of the space-for-space industry, in which goods and services are designed for space-bound consumers, are fueling several emerging space endeavors. Currently, NASA is working on multiple moon missions as a prelude to returning humans to the moon by 2024 and establishing a potential staging point for traveling to Mars.
Many of these NASA missions will be collaborations with the commercial space industry, with objectives such as mapping, technology demonstration, and exploring the moon's natural resources. Many other countries are also working on moon missions. Some will orbit the moon, some will land on its surface, and some will deploy rovers for detailed exploration. Canopius is already working on some of these projects, looking at the requirements for insurance for different elements of such missions.
The advent of space tourism, Parker says, means private citizens—besides being able to buy a seat on a commercial rocket into space—may soon be paying NASA to fly them to the International Space Station. "To date, much of space tourism has been funded by high-net-worth individuals, many of whom have not sought insurance. As additional players enter the market, the ability to access insurance will be a key component for some of these future astronauts and to secure funding for cutting-edge space projects."
The space insurance industry seems to be cautiously welcoming this growth in commercial space endeavors. Parker and his team have been thinking hard about new launch vehicles, new satellite technology, and ambitious space missions. Each one, he says, "requires careful analysis of the design, manufacture and testing of the hardware. Underwriters need to be comfortable with the heritage, margins and redundancy of these programs. Policy expertise is needed to ensure that the coverage is appropriate and addresses all potential scenarios. Financial modeling of individual space insurance risks and the overall space portfolio is necessary to calculate premium, establish strategy and ensure results."
Financial modeling of individual space insurance risks and the overall space portfolio is necessary to calculate premium, establish strategy and ensure results.
Richard Parker, Co-Head, Canopius Space Group
Space Court
Much of the excitement in the space industry stems from innovative ideas that are pushing well beyond the boundaries of what would be considered traditional space exploration or commercial satellite use.
Sending objects to space to increase their value back on earth is far from the only space-related entrepreneurial opportunity being explored. A short list of others includes the greater use of satellites and sensors—to observe conditions on earth—combined with artificial intelligence, the assembly of spacecraft using components already in space, the internet of things, and mining asteroids for materials to construct habitats or fueling stations.
Indeed, tech leaders and others in the field expect a boom in the space-for-space economy. It's also expected that insurers will facilitate these opportunities. Although carriers won't necessarily insure the success of a business case, they can consider coverage for the physical assets involved, likely a requisite to secure funding.
Evolving legislation also opens the possibility for additional space-related risks and resulting insurance implications. Increased regulation of the commercial space industry is imminent as the congressionally mandated learning period surrounding space travel ends in 2023. The commercial space industry, worried about onerous regulations slowing progress made in space travel, will directly oppose some members of Congress who feel it is time to oversee space travel more in line with commercial aviation.
Yet another legislative arena to keep watching is the expected surge in regulation addressing debris in low-earth orbit. Space debris has the potential to cause significant losses for space insurers and limit the use of certain orbits in the future. How it will be cleaned up and who will fund these efforts could have an impact on space insurance both from a risk analysis perspective and regarding liability for debris removal operations.
Broken down into launch phase and in-orbit operations, policies can be adapted to suit individual business needs, allowing this highly technical industry to take risks and grow by utilizing traditional risk transfer methodology.
Richard Parker, Co-Head, Canopius
American courts have not had much opportunity to examine cases involving space-related liabilities and insurance claims. But many experts are predicting a flood of cases over the coming decade, in part because of the massive number of private astronauts who have prepaid very hefty sums for a quick journey into (or near) the cosmos.
For instance, the United Nations Office for Outer Space Affairs (headquartered in Vienna) is quick to point out that the Outer Space Treaty stipulates something of great importance: signatory governments are liable for damage caused by their space objects. The treaty was negotiated and ratified before anyone took seriously science-fiction's fanciful notions of private citizen space tourism or even commercial space development. To date, 111 national governments have signed the treaty.
Having modeled the Outer Space Treaty on the Antarctic Treaty, authors of the Outer Space Treaty sought to limit possible damage that might be caused by countries seeking to exploit space for their own purposes.
The Outer Space Treaty, negotiated by the Russian Federation, the United Kingdom and the United States, took effect in October 1967. The treaty provides the basic framework on international space law, including the following principles:
The exploration and use of outer space shall be carried out for the benefit and in the interests of all countries and shall be the province of all mankind.
Outer space shall be free for exploration and use by all states.
Outer space is not subject to national appropriation by claim of sovereignty, by means of use or occupation, or by any other means.
States shall not place nuclear weapons or other weapons of mass destruction in orbit or on celestial bodies or station them in outer space in any other manner.
The moon and other celestial bodies shall be used exclusively for peaceful purposes
Astronauts shall be regarded as the envoys of humankind.
States shall be responsible for national space activities whether carried out by governmental or non-governmental entities.
States shall be liable for damage caused by their space objects.
States shall avoid harmful contamination of space and celestial bodies.