Ounces of Prevention
Internet-connected sensors are providing heavyweight savings.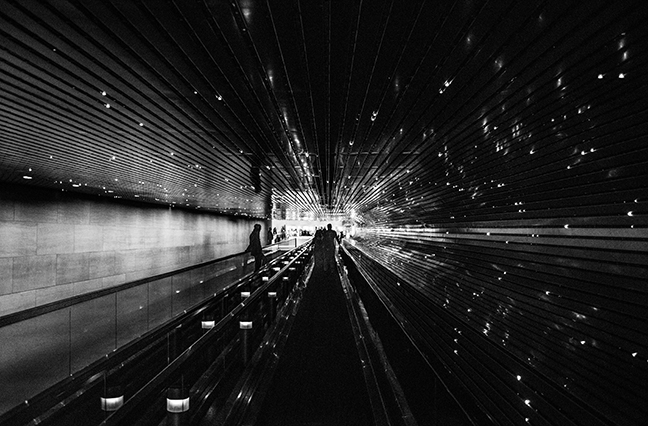 The easiest claims are the ones that don't happen. Internet-connected sensors weighing just a few ounces are already providing heavyweight savings for property owners and their insurers by preventing claims in the first place. As sensors improve and more businesses use them to monitor temperature, water, humidity, power outages and other conditions, loss prevention will play a growing role for insurers, agents and brokers.
"You're going to have access to real-time information, which you don't have in a lot of places today," says Jack Volinski, senior vice president for Hartford Steam Boiler, which began shipping its new-generation sensors this summer.
"That real-time information will allow you to react much more quickly and really move from an organization that's paying claims after an event happens to an organization that's preventing claims. We'll see more and more of that as the technology becomes more common."
Among other things, internet-connected sensors detect when water freezes in a pipe or leaks from a supply line and whether refrigerators or freezers are maintaining the proper temperature. That's providing savings for a wide range of businesses and organizations from churches to dentist offices and restaurants.
HSB's new sensors provide improved range and connectivity through a low-power, wide-area network technology known as LoRaWAN (long-range wide-area network). The LoRa technology can provide connections over several miles, compared with several dozen feet for Wi-Fi and less for Bluetooth. LoRa is being used in "smart city" applications to manage such things as lighting and parking. That longer range simplifies installation, as business owners may need only a single gateway to gather data from the individual sensors placed throughout a building.
Insurtech startups play a key role in HSB's sensor program. The company partners with Mnubo, a data analytics and artificial intelligence firm, and Augury, which uses sensors that monitor the sounds and vibrations machines make to determine whether they are performing properly. That technology helps identify machines such as pumps and motors that need to be repaired before they fail.
Going forward, sensors are likely to provide value beyond just preventing losses.
"The easy view of it is to see it as loss control, but it does offer other opportunities as well," Volinski says. In addition to alerting property owners about potential losses, sensors can provide energy efficiency by determining whether a building is being over-heated or over-cooled. "The sensors, in addition to loss control, can also create operational efficiencies for the customers."
For agents and brokers, the growing use of sensors offers opportunities.
"The first one is it's going to allow the agent and the broker probably to offer a more differentiated range of products to the customer than ever before," Volinski says. Smaller brokers can act as a backstop for their customers to make sure that they act on alerts. "I'm moving closer to my customer's business, and I can be there as a resource in case there's an alert and I notice that they're not acting on the alert."