Game On!
In response to the coronavirus, esports are pivoting, bringing team sports back online and back onto our screens.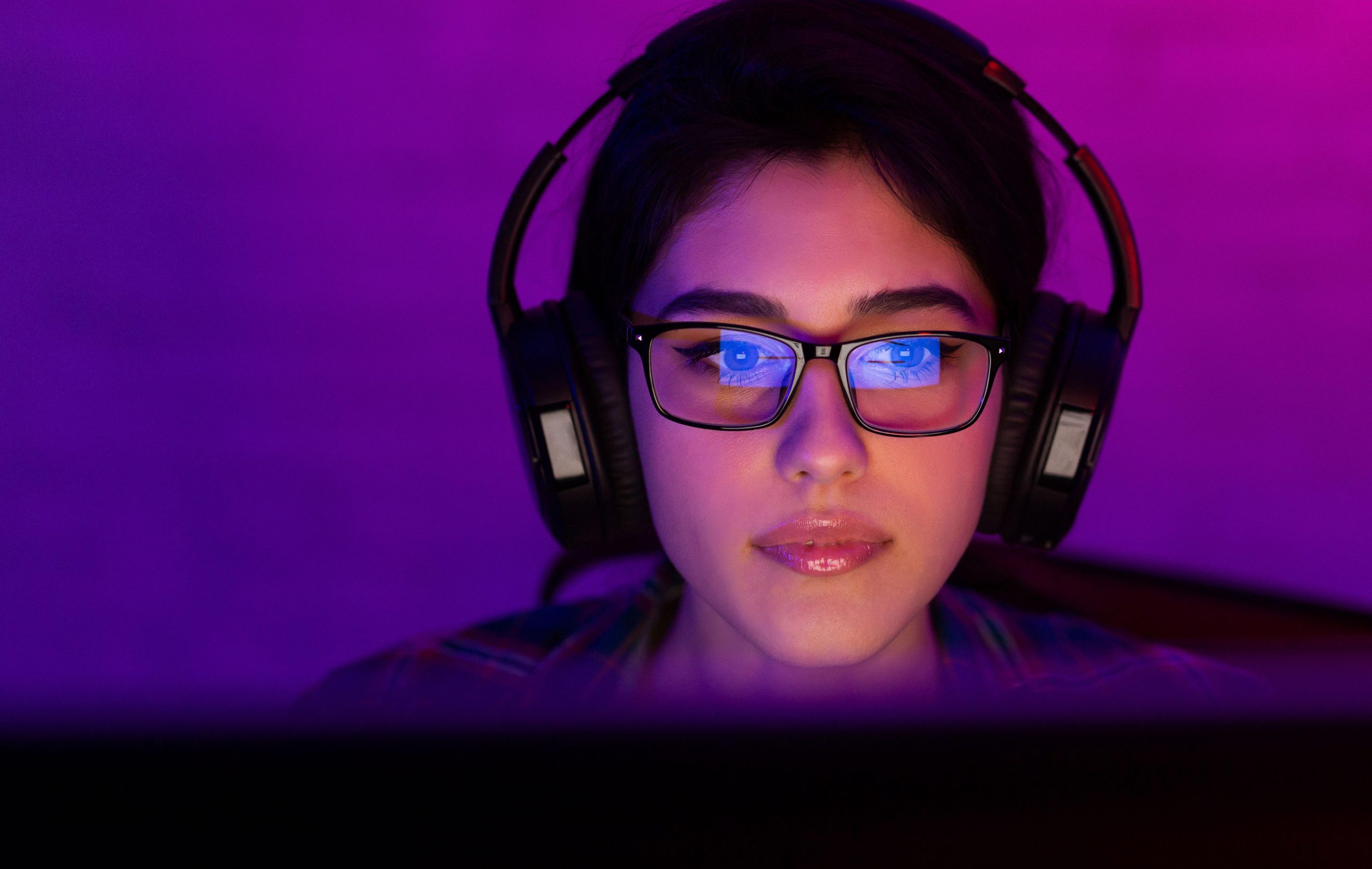 We are all being heavily impacted by the global COVID-19 pandemic.
For those of us not suffering physically from the illness, there is still the need to change our habits and our expectations to adapt to life in physical isolation. But even as we do this, we still want to explore, grow our passions and, admittedly, stay entertained. As a result, our reliance on streaming services, online video games, and digital apps has become even stronger.
One of the major things missing from our lives as we keep our social distance is group sports. Whether it's a Little League game at the local park or March Madness on national television, watching live sporting events is, at least for now, not an option. But one thing we can do—kids and adults alike—is play video games in our homes. According to Verizon, when much of the United States went into self-isolation, its peak video game usage hours increased 75%. Enter esports.
When much of the United States went into self-isolation, its peak video game usage hours increased 75%.
The eNASCAR iRacing Pro Invitational Series drew more than 900,000 viewers, shattering past esports viewership ratings.
Revenue for the esports market accounts for around $1.1 billion worldwide.
A form of sports competition using video games, esports pits professional video gamers from all over the world against each other in front of millions of fans. In March, NASCAR hosted its first ever iRacing invitational competition, featuring well known racers Dale Earnhardt Jr., Denny Hamlin and Timmy Hill. Professional NASCAR drivers, sitting in complex rigs, controlled the speed and direction of their virtual cars. The eNASCAR iRacing Pro Invitational Series drew 903,000 viewers, shattering past esports viewership ratings, according to Sports Illustrated.
While esports competitions in recent years have taken place in arenas as big as the Staples Center in Los Angeles, professional esporting leagues have made the switch back to online instead of canceling games and seasons due to COVID-19. With the potential to garner large audiences during a time when traditional sports are sidelined, esports is an industry to explore.
Billion-Dollar Industry
Before COVID-19, esporting events took place all over the globe. Arenas were filled with thousands of people cheering on their favorite teams and players, and fans bought concessions and merchandise while mascots ran around exciting the crowd. While the actual players competed from seats arranged on arena stages, the real action for fans took place on jumbotrons, where the virtual games played out.
Revenue for the esports market accounts for around $1.1 billion worldwide. This market revenue includes ticket sales, merchandise, sponsorships and online streaming. According to the 2020 Global Esports Market Report by Newzoo, this year esports will reach a global audience of more than 495 million people.
China remains the largest market share of the esporting world, with revenues of over $385 million, according to Newzoo. North America is currently the second largest regional market, with almost $253 million, followed by Western Europe with more than $201 million.
Navigating the risks associated with the unique and dynamic world of esports can be hard, as it's still an emerging medium. Gary Brooks, associate director at independent international Lloyd's brokerage Tysers, says having a foot in the door of both sporting and entertainment insurance markets has led his firm into successfully navigating the risks facing this blossoming industry. "Esports is very new, but the commercialization is following a similar path to traditional sport and entertainment," Brooks says. "Therefore, many of the insurance products that we advise on are standard within our niche. We can bring that experience to bear and apply the innovations that have been made on those traditional areas to esport."
Coverages in property, event liability, event cancelation, employer liability and D&O are a few vital sectors that make up the esporting insurance market. "We're kind of educating our partners as well to get the best coverage for our clients," says Adam Hide, director of marketing at Founder Shield, an insurance brokerage that focuses on providing esports coverage. "And overall, we're trying to create a more seamless, intuitive and responsive purchasing experience than a lot of traditional insurance companies that can get a bit convoluted for clients."
Venture Capital Infusion
Esports didn't start out as a billion-dollar business. It used to be played essentially from places such as players' homes and community centers and through online streaming services like YouTube and Twitch. But in the past few years, venture capital has entered the arena, boosting the industry from living rooms to sold-out stadiums.
The bulk of global esport revenue now comes from sponsorships, event ticket sales, merchandise and media support. The relationships and funds that these esporting organizations need early on to pay fees, develop talent, find sponsors and promote their work are dependent on venture capital and investors.
"What we're seeing are new entities that are just as capital intensive as any other sports franchise," says Wil Hamory, account executive at Founder Shield. "So when you have a team that's looking to enter the Overwatch League, not only do they have an entry fee of tens of millions of dollars, they also have to have enough capital to build out a successful team. So we're seeing investments in the $25 million to $35 million range to get a team off the ground. … When you accept $35 million from an outside investor, it's important that you and a number of C-suite directors and officers that are tasked with building out this new franchise are properly mitigating the risks through the form of a directors and officers policy."
The myriad governance issues—from litigation potential to ensuring proper talent to successfully run the operation—that can arise in such a high-stakes industry underscore the need for proper D&O coverage.
"With the increase in VC investment into this market, you're also seeing an increase from a C-suite standpoint of taking risk management very seriously," says Rachel Jenkins, vice president of customer success at Founder Shield. "So a lot of these companies are now starting to take a lot closer look when it comes to directors and officers and protecting them with regards to key-person risk."
With so much industry revenue tied to the stadium events, there is also a big risk in ensuring they are successful. "It's just a million little things that you must do," says Mark Ein, CEO of Venturehouse Group, who recalls the obstacles that he and his team had to overcome while running the Washington Justice, an esporting Overwatch League team based in Washington, D.C. "I mean you have to find the venue; you have to find the dates; you have to find the team. There's not a singular thing that I think about."
The impact of COVID-19 on the esports industry has been great. "The largest issue we see is business interruption rising out of a reduction of revenue due to events and matches being canceled," Hide says. "The events themselves tend to be a major driver for advertising and revenue. With large gatherings canceled due to the virus, the traditional revenue streams for the esports industry are almost nonexistent."
Then there's the promise of prizes for the winners. The top 10 esports games worldwide for cumulative tournament prize money in 2019 topped $177 million, according to Statista. This includes the cumulative cost of prizes in tournaments for the free and widely popular game Fortnite, which was over $64 million alone.
Paul Cowley, co-founder and director at Thunder Insurance, an insurance brokerage that provides coverage in gaming and IT industries, says these prizes add to the increase of financial exposure with rising funding and investment for esports. "With the influx of capital, this increases the exposure to the esports business. They have a duty of care to employees [players], and as prize money and sponsorship increase so does the risk of lost income due to illness and injury."
Player Injuries
Severe injuries occur less often in professional video gaming when compared to more traditional sports, yet there are specific risks for professional esport players. "You might see someone develop over a long period of time things like carpal tunnel syndrome or repetitive strain injury on hands, arms, those sorts of things," Jenkins says. "Back pain—a lot of people don't realize that your posture has a lot to do with potential risk for injury."
Another injury that has plagued multiple esports players is a collapsed lung, which can be life threatening. The causes of a collapsed lung can include poor lifestyle habits, such as being sedentary, poor posture and even poor breathing habits.
According to a 2017 report by gaming publication Kotaku, "Over the last seven years, at least six high-profile esports players have been struck with a debilitating and serious medical condition called spontaneous pneumothorax—a collapsed lung. Some had to withdraw from matches. A couple kept playing, even though it probably wasn't a great idea."
Whether or not these injuries are covered by a player's league depends on the specifics of the player's contract. "The workers compensation coverage would provide benefits to the employee while they are unable to continue in their role," Jenkins says. "It may be a case where the esports player is not an employee but an independent contractor. It is important that the player and company discuss who should be providing workers comp benefits, as there can be fines and penalties if the independent contractor is left uncovered.
"It is in the best interest to try to push all incidents to workers compensation, but sometimes there are situations where the workers comp remedies are not sufficient remedies for the type or cause of loss. When there is gross negligence on the part of the employer, we do see some cases where the employee sues the employer after injury, but most of the time, workers comp benefits are sufficient."
Players sometimes sue their employers for reasons other than injuries. Last May it was reported that a top Fortnite player was suing his gaming organization for allegedly restricting his business opportunities outside of the team. For these types of cases, Founder Shield notes on its website, employment practices liability insurance is increasingly important as part of risk management.
Another aspect to esports is that there are so many video games that can be played and so many yet to be created. Instead of soccer or football, which follow a basic set of rules instituted decades ago, new esporting games can offer a different set of risks for each game that is being altered or changed. New advances in virtual reality gaming could drastically impact the associated risks for injury. Repetitive stress injuries can cause pain and damage to the body. "Repetitive Stress Syndrome is common in anyone who uses a computer for long periods," Cowley says. "Furthermore, we are yet to move into the next phase of esports, which will involve virtual reality. This brings another whole set of exposures to consider." No matter if someone is playing esports on a computer, gaming system or VR setup, the risks will vary per setting and game.
Resilience Versus Loss During COVID-19
For esports to exist, all that is really needed is a game, a computer, a reliable internet connection and a player. So the industry has very quickly pivoted in response to COVID-19 and gone back to its roots. Esporting organizations such as Overwatch League, Call of Duty League and League of Legends Champion Series are just a few that have continued to move their matches to online only.
"On the subject of COVID-19, at a certain level esports events have a certain resilience where live music events do not," Brooks, from Tysers, says. "Esports events have a large digital audience, and therefore a notable proportion of income is from streaming sites and television broadcasters."
According to Newzoo, streaming accounted for just over $18 million in revenue in 2020. Though sizable, it was one of the smallest components of overall revenue for the industry.
In terms of risk, Brooks notes that Tysers pays special attention to the financial risk of transmission failure in this area. "It's about protecting revenue streams," he says. "In entertainment and sport, even before the COVID-19 outbreak, there was a direction of travel toward revenue associated with digital audiences rather than live ones, and so we're increasingly looking at event cancellation policies that offer protection for transmission failure which would result in not only a loss of revenue from streaming platforms but advertisers also."
While it may be an uphill climb, at least in terms of revenue, esports still may have a leg up on other professional sports when it comes to cost efficiency and production flexibility.
"Esports is in an interesting situation, as a lot of the gaming operations do occur remotely," Hide says. "The industry is positioned to recover well, as they can still operate remotely with digital streams on Twitch, etc. Since the meeting of large groups has been banned, conventional sports have entered the esports world exponentially following the cancellation of events, like the recent online, digital NASCAR event."