Fasten Your Seatbelts
Flying cars are already in production. Insurers, get ready for takeoff!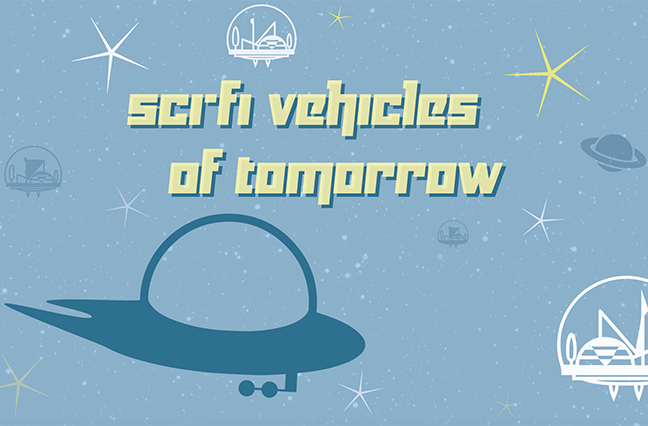 From "The Jetsons" to "Back to the Future" to "Star Wars," the concept of flying cars is nothing new, but it is only just now becoming a reality. Before we can really get off the ground, though, insurance companies need to figure out how to cover them.
According to Thom Rickert, vice president for Trident Public Risk Solutions, there is a lot more to take into account when providing coverage for flying cars than, say, ground autonomous vehicles—another up-and-coming auto innovation (see our previous article on insuring autonomous autos). "I think cars flying will present more significant hazards than autonomous vehicles, but I do believe the industry will find solutions to both," Rickert says. "A vehicle hits another vehicle, it causes a chain reaction. A flying vehicle could crash into an apartment building. So that's that difference. I see it as current aviation insurance recognizing these differences in when [and] how it will take off and how it currently integrates with the current air traffic."
Although flying cars have yet to cause any deaths, insurers and policymakers may want to look to the May 16, 1977, New York City helicopter accident that killed five people as potentially similar in some ways. As a commercial helicopter proceeded to land on the city's Pan Am Building, the aircraft's landing gear broke, turning the vehicle upside down and instantly killing four passengers, with wings and parts spiraling out from the top of the building down into neighboring buildings and New York's streets, killing a pedestrian. After the accident, public opinion of commuter helicopter travel tanked, as urban helicopter airline companies such as New York Airways shut down in the following years.
Forty years later, the perception and technology behind flying aircraft have changed. More planes, helicopters and now drones fill our skies than ever before. And two companies are currently making large strides in the American aviation car market: Uber, which promises an air taxi service as early as 2020, and a Google founder's company, Kitty Hawk, which has already begun taking pre-orders for its model of the Flyer.
"At Kitty Hawk, we are building aircraft to be just as accessible and to have just as much utility as today's cars," a company spokesperson said. "Just as horseless carriages were once new, flying cars are new to the world, so there will continue to be comparisons to familiar vehicles and household machines."
How will flying cars be used? According to the company, commuting is just one of many uses it sees for its product. Kitty Hawk sees its Flyer as merely a multipurpose vehicle for companies to apply to their industry. "The possibilities for Flyer are truly endless and up to our imaginations," the company said. "Commercial partners are in discussions to operate fleets of Flyers to bring people to remote environments, natural landmarks, as well as offer Flyer rides in amusement parks and entertainment zones."
While this may seem like a recipe for crowded, confused skyways, there are efforts under way to ensure a safe and controlled environment. Recently NASA and Uber technologies signed an agreement to work together and develop the safety and logistics that go into creating a realistic flying car environment.
Under the agreement, "Uber will share its plans for implementing an urban aviation rideshare network. NASA will use the latest in airspace management computer modeling and simulation to assess the impacts of small aircraft—from delivery drones to passenger aircraft with vertical take-off and landing capability—in crowded environments."
When it comes to liability, Rickert sees manufacturers and operators, rather than passengers, fitting the bill for coverage. "The manufacturers just like any product are going to have to have certain standards that they meet and certain liability," Rickert said. "The aspect of aviation could also result in more of a concept of strict liability, because it may be considered an inherently dangerous product. The way that it could be seen in any liability situation is that the passenger couldn't assume any liability, because the liability relies strictly on the manufacturer because of the nature of the product.
"And, frankly, when you talk about damage, these vehicles are going to cost in the millions of dollars. The technology is so much more advanced. Just like aircraft hull insurance with very large values, the same will be for these types."
As flying cars continue to be developed, the insurance industry will eventually be called upon to accommodate the demand for these sci-fi vehicles of tomorrow. An entire new sector of insurance will be created to cover George Jetson, his boy Elroy, daughter Judy, and of course Jane his wife.