Kira Kimball
Chief Diversity Officer, Marsh McLennan Agency, Sioux Falls, South Dakota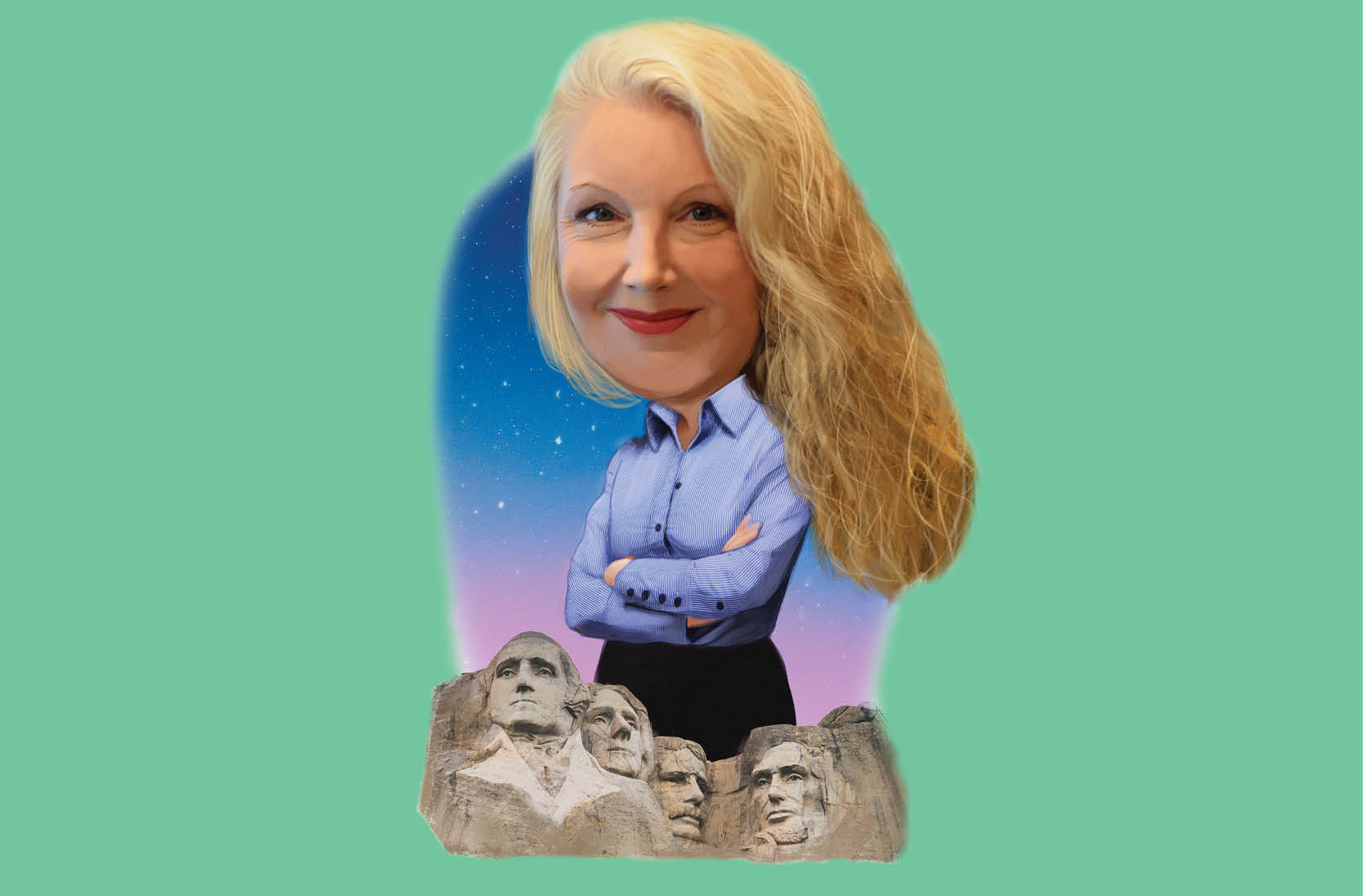 "My parents could probably tell you I was a pretty darn good arguer as a kid."
Q
What do most people like me, who have never stepped foot in South Dakota, get wrong about South Dakota?
A
There's this assumption that there isn't diversity here in South Dakota. That would definitely be getting something wrong. There's a lot of representation from different cultures here.
Favorite Spot In South Dakota: The Black Hills ("It's our annual road trip, and it's beautiful and relaxing and a great escape.")
Favorite Vacation Spot Outside South Dakota: San Diego ("That's where my stepson is, so we enjoy spending time with him, which includes a lot of In-and-Out burgers.")
Favorite Movies: Clue and The Shining ("Clue is hilarious. I love the storytelling in it. And then The Shining. I love a good horror movie. I'm not much for gore, but horror I absolutely love, and The Shining is the best.")
Favorite Musical Group: Led Zeppelin
Favorite Author: Anne Rice ("The most recent book I've really enjoyed is Where The Crawdads Sing, by Delia Owens, probably for its beautiful imagery.")
Favorite Sioux Falls Restaurant: Falls Landing ("It's a dive bar with the best buffalo chicken salad there can be.")
Q
Tell me about those different cultures.
A
We are a big settlement for refugees and immigrants. So that really enriches our state, with people coming from all over the globe for many different reasons. We have representation from many different tribes and Native American indigenous people. That culture is definitely something that's imprinted in art, in education, in different types of cultural influence and how life is done in South Dakota.
Q
What's the best part about living in South Dakota?
A
The horizon. When I'm downtown in large cities and I see skyscrapers, I have so much gratitude about coming home. Because I can see the sky. I can enjoy the stars and the horizon.
Q
When you were a young student, you gravitated toward the debate, speech and drama crowd. Tell me why.
A
I think I liked the intellectual pursuit of debate in particular. My parents could probably tell you I was a pretty darn good arguer as a kid, and I owe a lot of that probably to the persuasion and the argumentative skills I learned from debate. But I love that competition from an intellectual perspective.
Q
What was your favorite role in a school play?
A
Oh, gosh, I think Rose in Deadwood Dick. I had to play a Southern accent, which was really interesting. I also had my appendix out the week before the competition, so I actually ended up rescheduling the show. So there's a diva for you right there.
Q
After much thought about how you want to be known as a person, you thought of three words: joyful, encouraging and generous. Why those three words?
A
Those three words really came to me very clearly. Those are how I align, whether you meet me downtown for lunch or coffee or I'm showing up in a Zoom call and planning an initiative as the DE&I leader. Those are just really inspiring words to me, and they inspire behaviors that I think are valuable and that I want to be known as.
Q
What is something your co-workers would be surprised to learn about you?
A
I think they would be surprised to learn that I am an introvert.
Q
Who has been your most influential business mentor?
A
His name is Steve Vlk. He originally hired me into the legacy firm in 2010. He is now the CEO of Marsh McLennan Agency's Dakota offices. Steve promoted me two other times after that, and he was really my ally and advocate in terms of talking about my skills, talking about my experience, and that I could be a difference maker in terms of our DE&I investment.
Q
How would your co-workers describe your management style?
A
I think they would say that I'm very flexible, that I'm open, that I think there are multiple paths to success. They probably would say I gather too much information before making a decision. That's part of who I am. I like to get input.
Q
If you could change one thing about the insurance industry, what would it be?
A
Gosh, that is a hard, hard question. We're a risk management industry. So we are cautious. We are thoughtful. And those things are incredibly valuable. Sometimes, from a DE&I perspective, our steps are baby steps. Sometimes I wish they could be a little bit bigger steps.
Q
What gives you your leader's edge in this industry?
A
Our colleague-centered decision-making. I think that's a premier example of what sets us apart. We're also a permission-giving spirit organization. The third thing is we lead through our core values. Our core values at Marsh McLennan Agency really guide our decisions.