Isabelle Cadignan, Commercial Director, Howden Broking Group
I'm interested in people becoming better than me.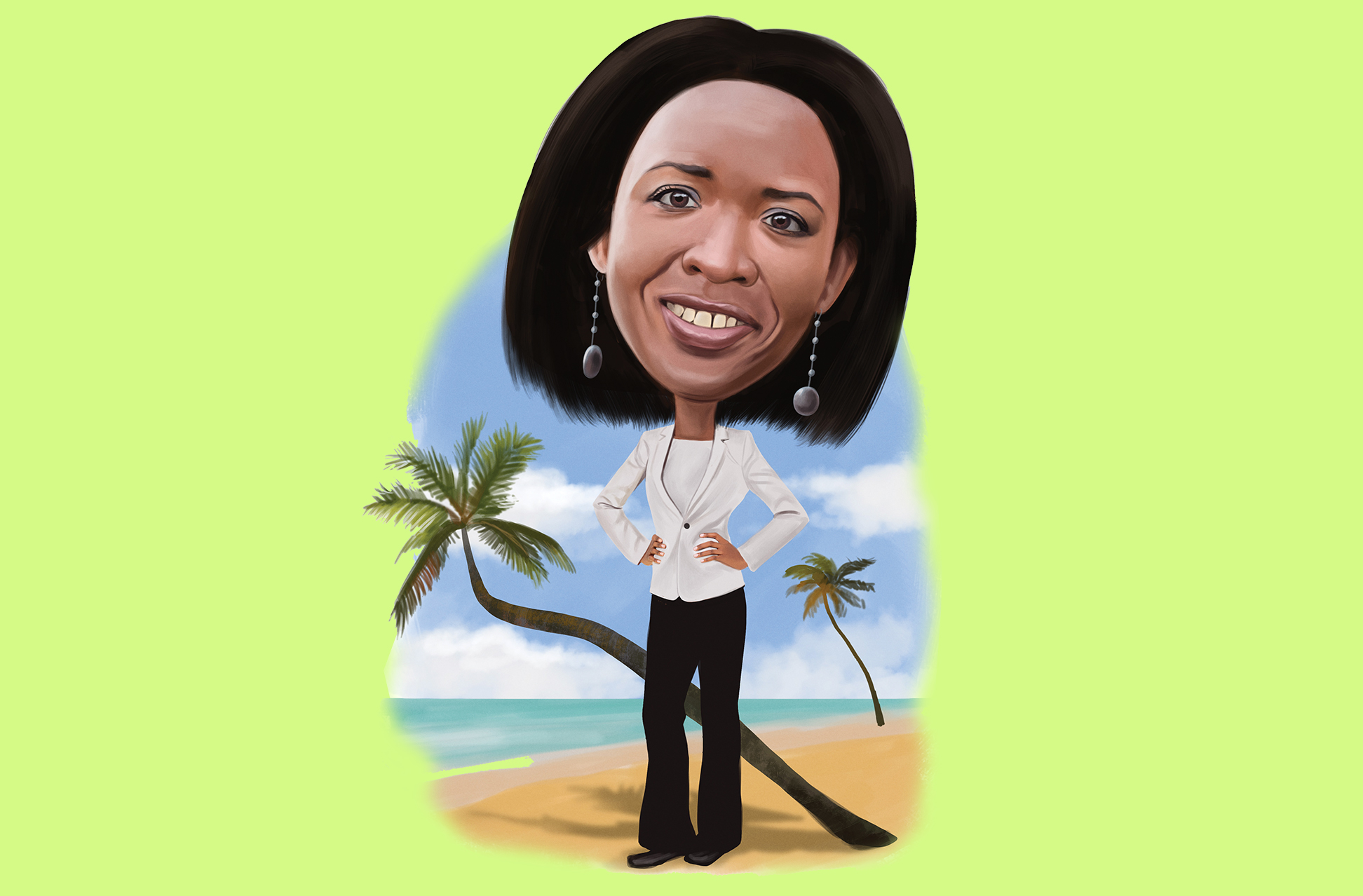 Q
Obvious question: How are you doing in this coronavirus lockdown?
A
In this lockdown I've come out as an introvert! I was always a bit of a social butterfly, always on a plane. Ironically, the lack of physical freedom has brought more mental freedom to explore new ways of being, or working. In this case, less can be more.
Favorite memory about Martinique: "Holidays with my family in the little village of Sainte-Anne. There was no TV, and we had a wonderful routine that involved swimming, reading and eating lovely food."
Favorite place you've ever lived: The East Village, New York City
Favorite vacation spot: The Greek Cycladic islands: Sifnos, Amorgos or Milos. "I can't choose!"
Favorite musician: "I have a passion for opera, which I discovered quite late in my 20s. The top three are Rigoletto, Onegin and Les Contes d'Hoffmann."
Favorite author: Édouard Glissant. "He was one of the most famous writers from Martinique. For many years he taught French literature at City University of New York. He wrote about the concept of Creolisation, which theorizes the idea of mixing people and cultures into one world culture—an inspiration for our troubled times."
A
Within a week of the lockdown, 90% of our employees were working from home. Obviously, we are the lucky ones, who can work from home. I am worried about our clients and their businesses. Our job is to be there for them now more than ever.
Q
Tell us about your upbringing.
A
I was born on the island of Martinique, in the Caribbean, a part of France. I left the island when I was 17 because, at the time, it did not have all the options for further education. So I went to Paris. Both my parents were teachers, so education was extremely important. I was always trying to achieve better grades than my sister, and I was very competitive.
Q
Do you still go back to Martinique?
A
My parents and most of my wider family still live there. I do need to go back every now and then—like a phone on its charger—to recharge my batteries.
Q
How did you end up in London?
A
I had the opportunity to do a one-year exchange program in Lancaster, England, and I did an MBA there. I enjoyed the experience of being abroad. I liked the idea—I still do—that people couldn't place me and therefore would judge me based on what I could do rather than who I was.
Q
Where did you live in New York?
A
I landed in New York City one week before 9/11 and witnessed firsthand the fighting spirit of that amazing city. At first I lived on East 51st Street. Then I saw the light and moved to the East Village—East 11th street, not far from Union Square. I'd go to midtown for work, but on weekends I would never venture above 14th Street.
Q
Is there a business leader who you most admire?
A
I focus more on three key qualities that I value in people. The first thing is treating everybody the same—for me that's one of the heritages of my upbringing, an understanding that, regardless of where we are in society or business, we should all be treated the same. The second thing is kindness, an underrated quality. That's about you as a person and how you behave with your colleagues or friends. The last quality I admire is the difference someone makes in people's lives. At the end of the day, that's what really matters.
Q
How would your co-workers describe your management style?
A
I would say I am demanding, but I'm not more demanding of them than of myself. I would say funny—well, at least I think so. I try to get difficult stuff done but always with a smile. I'm someone who works very much on trust. I'm interested in people becoming better than me.
Q
If you could change one thing about the insurance industry, what would it be?
A
Events like COVID-19 are "black swan" events—very difficult to predict. As an industry we need to work hard to be a part of the solution to this crisis as its impact continues to be felt. At Howden, this means using all the tools at our disposal, from starting a "tough broking unit" to handle difficult-to-place risks to developing new products and supporting our employees' volunteer activities.
Q
Last question: What gives you your leader's edge?
A
Because I have lived in so many places and enjoy different cultures, I have the ability to connect with people quickly and put myself in their shoes. This makes working collaboratively quite a natural path for me.