Ilene Anders
Chief Financial Officer, Alliant Insurance Services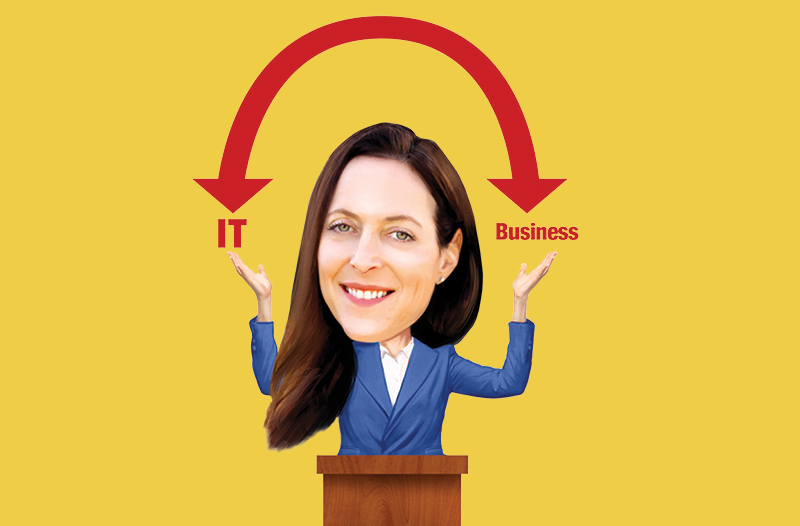 "Listen to your instincts. Having the confidence to trust your gut is so important."
Q
When you were 10 years old, growing up in Las Vegas, were you thinking about what you wanted to be when you grew up?
A
I wanted to be the first woman to be president of the United States. Or a veterinarian. Obviously, that's not how it went.
Favorite Vacation Spot: Iceland ("The Northern Lights and the beautiful scenery make it a magical place.")
Favorite Movie: Almost Famous
Favorite Musicians: John Hiatt and Trevor Hall
Favorite Book: Educated, by Tara Westover
Favorite Pat Of Living At The Beach: "There's always something active to do."
Favorite Wilmington, N.C., Restaurant: Indochine ("It's a great Thai place, and I love their green curry.")
Q
What was your favorite class in high school?
A
Forensics, which is basically speech and debate class. I was on the debate team, and I liked diving deep on different topics—and I especially loved winning tournaments.
Q
I would bet those lessons would serve you well in your current role.
A
Definitely. Being on the debate team taught me a lot about how to be a better communicator, and I certainly use that on a daily basis.
Q
What is the most important thing you would tell your 21-year-old self?
A
I think I would say, "Listen to your instincts." Having the confidence to trust your gut is so important.
Q
You and your family like to travel. Tell me about your latest family trip.
A
Last summer we had a fantastic trip to Rwanda. One of my favorite parts was spending time with the gorillas up in Volcanoes National Park.
A
To be honest, Rwanda wasn't really on my radar at all. But our youngest son is kind of a history and geography buff, and he brought up Rwanda as an option. My husband and I both said, "Well, we don't really know a whole lot about Rwanda." Of course, we remember the genocide. But Rwanda has really just completely reinvented itself. It's a very, very safe country, and the people are welcoming. It's an entirely self-sustaining country in terms of agriculture. They're still developing, certainly, but there are a lot of things that we saw and learned while we were there that were much more progressive than a lot of developed countries. For example, Rwanda was the first country in the world with a majority of women in the parliament.
Q
You're also a runner. Do you compete in races?
A
I started running later in my adult life, the result of traveling for work so much and needing something active I could do no matter where I was. I love it now and completed my first marathon a couple of months ago.
Q
You were the chief information officer before taking on the role of CFO. Were there lessons that you learned as CIO that you apply to your role as CFO?
A
One of the things people commonly talk about in business is that technologists speak IT and businesspeople speak business. I learned that if you can find a way to bridge that communication gap and help the technology folks understand where the business perspective is coming from and help the business folks understand where the technology perspectives are coming from it tends to make things move a lot more smoothly.
Q
What are three words your co-workers would use to describe your management style?
A
How about three phrases? Communicating the vision, empowering people to execute, and using people's talents to build teams.
Q
What is Alliant doing to diversify your workforce?
A
About three years ago we started the Alliant Insurance Foundation with the mission of diversifying the industry. Probably the biggest, most impactful thing we've done so far is partnered with Southern University, which is an HBCU, and the Department of Insurance in Louisiana to start a risk management program that is in development and will be launched shortly.
Q
What gives you your leader's edge in this industry?
A
I think it's understanding people—hearing what they're saying, understanding their motivation, being able to identify their talents.