Gautam Boda, Vice Chairman & Managing Director, J.B. Boda Group
I've always felt, in any business, but more particularly in the people business, if you're not humble to your people, yourself and your clients, the opportunity for growth can be limited.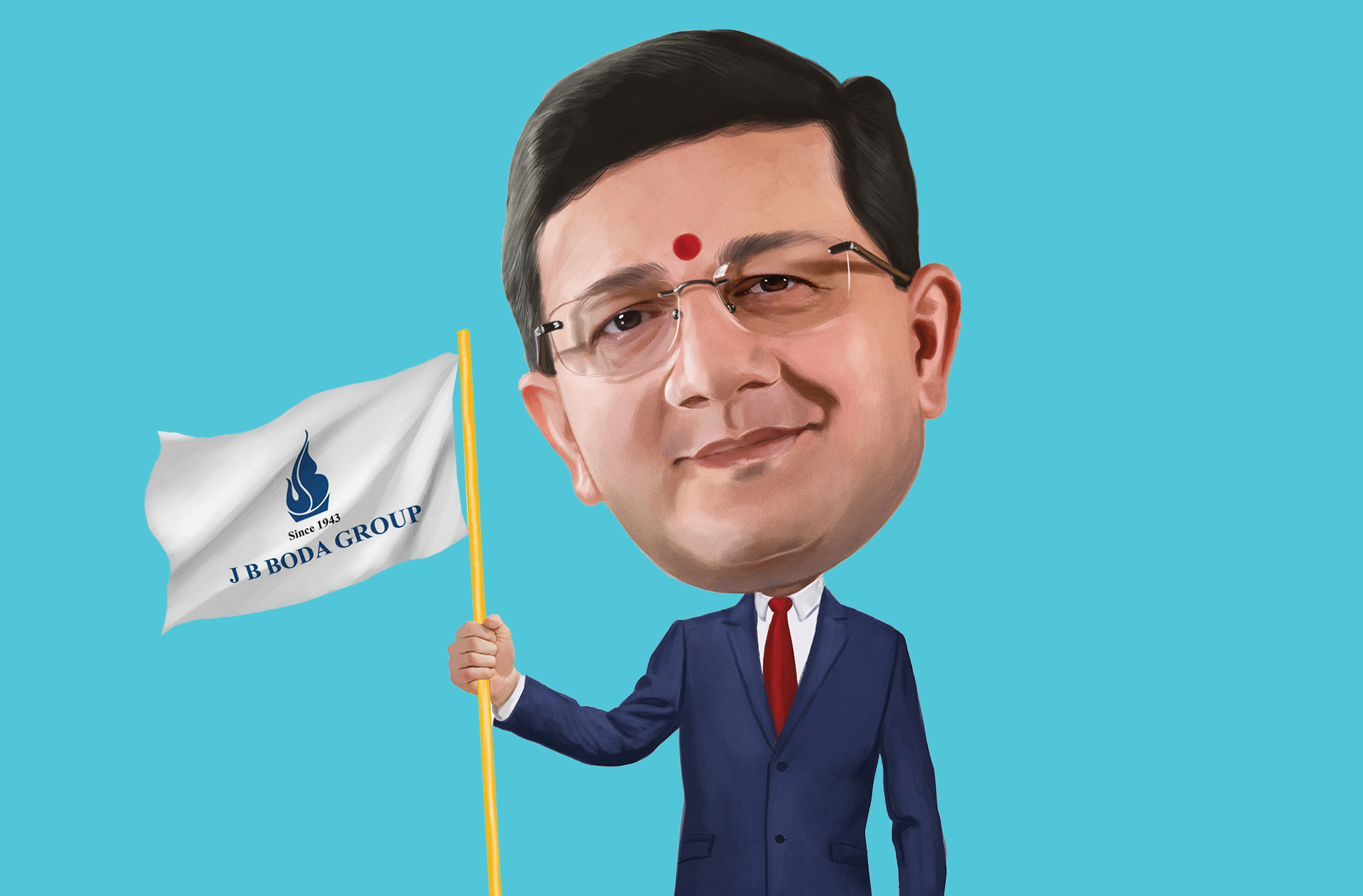 Q
Tell me about the founding of your family business.
A
The company was started by my grandfather and his brother, the late Mr. J.B. Boda and the late Mr. D.B. Boda, in 1943. They were the first Indians to start a reinsurance broker. My grandfather was chairman until 1990, then his brother until 2000. My father was chairman until 2011. Now we are into the third generation.
Favorite place to travel for work: United States and United Kingdom
Favorite vacation spot: Australia
Favorite movie: Nayak
Favorite actor/actress: Amitabh Bachchan/Raveena Tandon
Favorite Bollywood musician: Arijit Singh
Favorite Mumbai restaurants: Ziya and The Oberoi
Favorite dish: Biryani
Favorite hobbies: Learning and using new technology
Q
Your grandfather was quite an entrepreneur.
A
Yes, he was. In fact, he was ahead of his time, since he had the vision to start reinsurance services, wherein the same was unheard of in the Indian market. He set up a group of companies under the flagship of J.B. Boda, providing insurance, reinsurance, and marine and non-marine loss-adjusting services, and also for offshore energy risk.
A
Then he opened our first international office, in Hong Kong, in 1964. Then he started expanding in different parts of the world. Currently we have nine offices outside India.
Q
Were you expected to follow your grandfather and father into the business?
A
Of course, being part of the family, I was keen to join the group, and my father created passion in me for joining the group. After completing my formal education, I started my journey with the group and have completed 26 years now.
Q
What's kept you in the business for 26 years?
A
My father was my role model. Whenever I was traveling as a young man, I always saw how he was carrying the flag of J.B. Boda. He has always believed in providing services with honesty, transparency and integrity, and I continue that passion and legacy of J.B. Boda Group, not only in India but globally.
Q
Given your family history, do you feel pressure to continue the company's success?
A
Honestly, no. When we lost my father, there was emotional pressure. We were missing the big leader in the company. But at the end of the day, we were ready to continue the legacy and take forward the group's success story.
Q
What's the best part and worst part about working with family?
A
You are able to maintain your values, culture and commitment to all stakeholders, including employees and clients, since you are not under external pressure to only focus on numbers. Also, it brings great flexibility for devising future business plans and growth areas where you want to focus and invest.
Q
Is your son planning to join?
A
Yes, he is looking forward to joining! He should be joining in a couple of months, and we are excited since he will be the fourth generation from the family joining the group and he's keen to take the legacy forward.
Q
Is there a leader in the business world who most inspires you?
A
One leader I always follow is Mr. Ratan Tata, of the Tata Group—how he has handled his people, as an individual and as a family-owned empire, maintaining humbleness and, with great vision, expanding the group from India to the rest of the world.
Q
Why is humility important?
A
I've always felt, in any business, but more particularly in the people business, if you're not humble to your people, yourself and your clients, the opportunity for growth can be limited. We at J.B. Boda strongly believe in maintaining culture with our people and clients.
Q
What do you like to do when you're not working?
A
There's a very limited window when I'm not working. However, I like to spend a lot of time with my family. I like listening to music.
A
Of course, we like any Bollywood music. And I've been listening to more classical.
Q
If you could change one thing about the insurance industry, what would it be?
A
There are multiple things, probably, I would like to change, but at the end of the day it's probably beyond my control.
Q
Last question: What gives you your leader's edge?
A
Integrity. Facing challenges head-on, transparency, commitment and support from the excellent team at J.B. Boda.