Aimee Kilpatrick, COO, BXS Insurance
"I think they know if they need me I'll be there, but I want to give them space to do what they do best."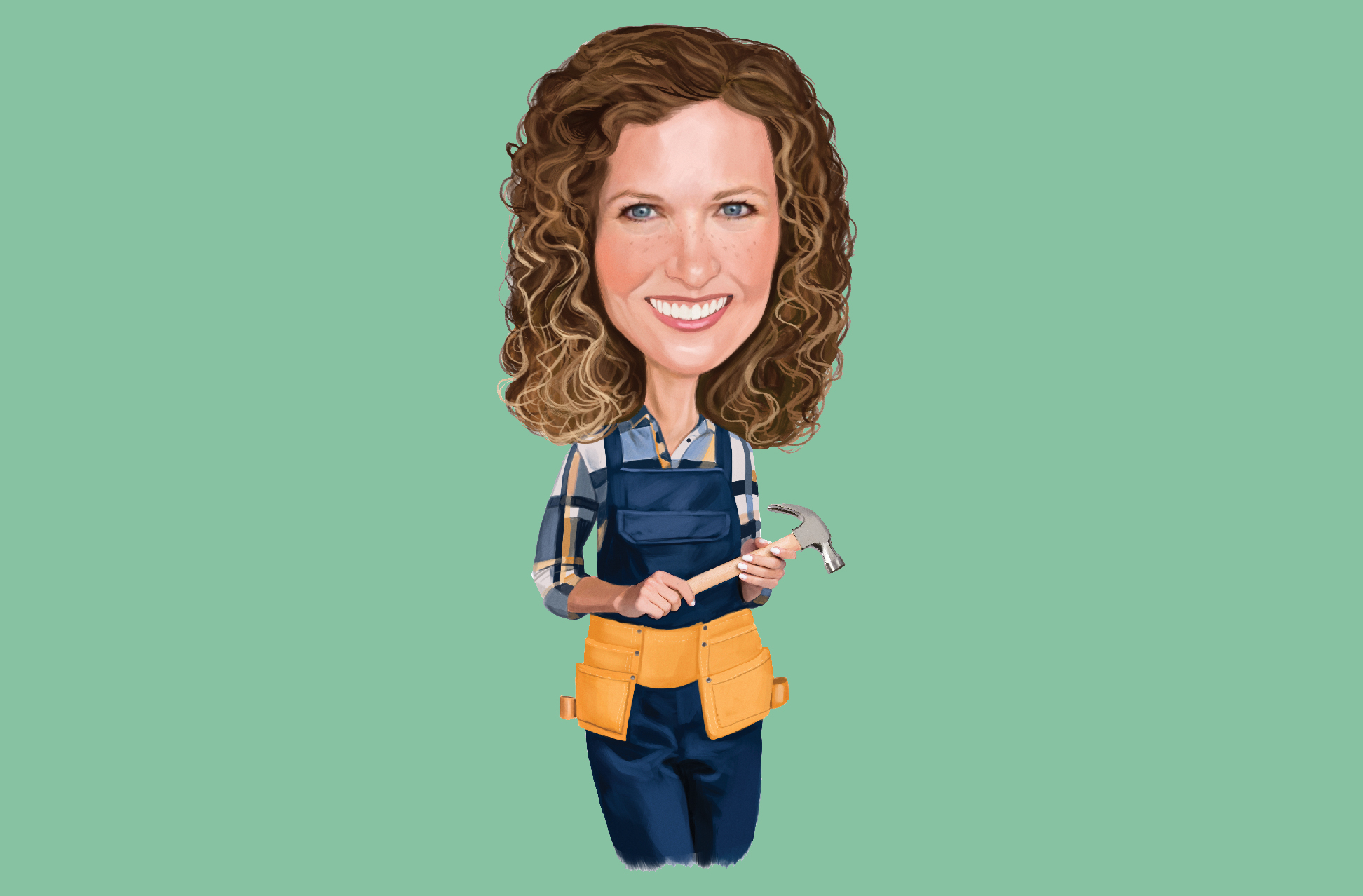 A
A small town called Starkville, Mississippi. It was great. Everybody knows everybody. It's grown a lot since I lived there, but it's retained its charm. It's a college town—Mississippi State University—so we had some of the perks of a big university.
Favorite vacation spot: Anywhere tropical ("I love the beach. I love the water.")
Last beach vacation: Orange Beach, Alabama. ("We're going to Eleuthera Island, in the Bahamas, in the fall. That's the adult fun trip.")
Favorite part of living in Baton Rouge: "The culture and the people of South Louisiana. They enjoy life, and they enjoy one another."
Favorite movie: "I'm probably more of a PBS/HDTV type of person."
Favorite author: "I'm kind of on a World War II historical fiction kick. I'm reading an author named Kate Quinn, who wrote two books called The Alice Network and The Huntress."
Favorite Baton Rouge restaurant: Eliza ("Everything's sourced locally. Everything's made from scratch.")
Favorite dish at Eliza: "Any kind of fish."
Favorite snack food: "I'm a chocoholic."
Favorite chocolate bar: "I really don't discriminate."
Q
Tell me about growing up in Starkville.
A
I worked at a local, family-owned jewelry store and hung out with friends—normal teenage stuff. I ran for our high school cross-country and track teams. I always liked to run.
A
I am. I'm a super-scheduled person. I run on Monday, Wednesday and Saturday. On Saturdays I'll be able to go for a longer run. I need that quiet time to prepare me for the day and use it to think through things.
Q
Tell me something about Baton Rouge that would surprise our readers.
A
The food is amazing, but I think people come to expect that because it's south Louisiana. It's a city that offers something for everyone, from LSU sports to a fun art scene to plenty of outdoor activities.
Q
What does your perfect weekend look like?
A
I have two versions: going somewhere fun—occasionally without our 6-year-old daughter, Mary Case—to have some down time. But I also love quiet weekends at home with my family where we watch movies, play games, and connect.
A
I'm biased, but I think it's an amazing place to work. There's just tremendous opportunity for personal growth, career growth. I think we're really good at identifying a skill set somebody has and then looking at our company to figure out where we can use that.
Q
What is something your co-workers would be surprised to learn about you?
A
Our house is an older house, and we're in a constant state of renovation. If they saw me on the weekend, they might catch me covered in dirt from head to toe. I probably get my hands dirtier than they think I do.
Q
Did you ever think about what you would have done if you hadn't gone into insurance?
A
I probably would have ended up being a college professor. My dad is a veterinary professor at Oregon State University, and my mom has just retired as a gifted teacher.
Q
How have you coped with COVID-19?
A
Our daughter was home for a couple months. She was able to get back to preschool over the summer of 2020 and was in kindergarten this past year. On a company level, I think it forced us to become more intentional communicators. It also forced us to adapt to new technology and to learn to engage with each other and our clients differently. Sometimes change can be very hard, but I think COVID made people more open and it forced us to change. You didn't have a choice.
Q
You've been very active in the Junior League of Baton Rouge.
A
We do a lot of work geared toward women and families. Over the past five years, I've helped women navigate the league, and I've met some incredible women who I probably would not have met otherwise.
Q
How would your co-workers describe your management style?
A
I think they would say I trust people. I work every day with people who are a lot smarter than me and know a lot more about this business than I do. I think they know if they need me I'll be there, but I want to give them space to do what they do best.
Q
If you could change one thing about the insurance industry, what would it be?
A
We have to find a way to make it easier to work with. It's complicated and confusing and can feel very cumbersome to Main Street Americans.
Q
Last question: What gives you your leader's edge?
A
I think I'm able to recognize the potential in people they don't see in themselves. That was done for me, and I want to do that for others.