Wildfires Heat Up Regulator Discussions
Regulators, legislators and the industry all seek a solution to the fire-ravaged insurance marketplace.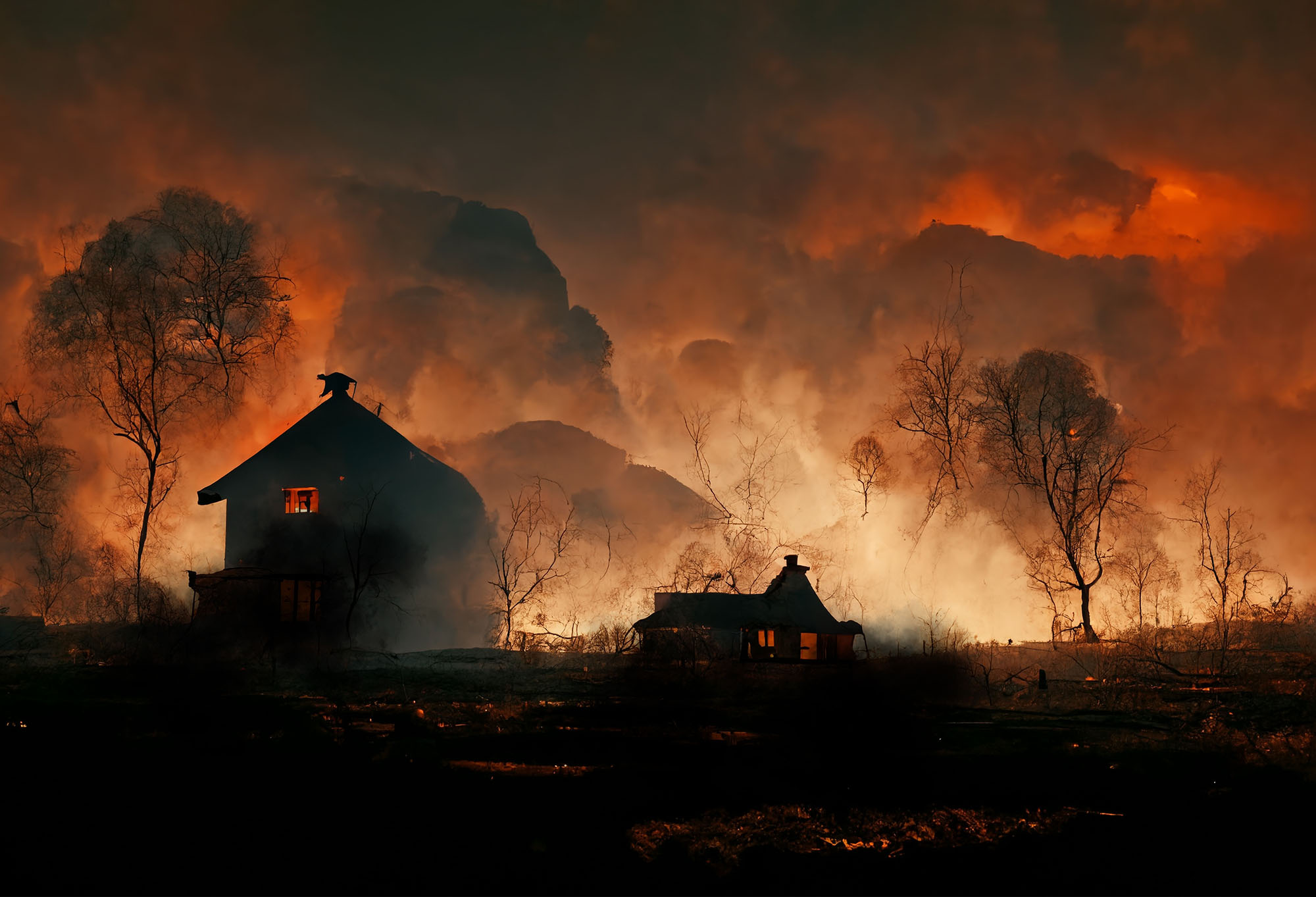 This summer the world was, once again, literally on fire.
According to the "National Fire News," 42,124 wildfires have burned over 2.1 million acres of land in the United States since January. Smoke from the massive fires in northern Canada infected wide swaths of the midwestern and eastern United States. And Europe saw more than 988,000 acres destroyed by forest fires this year.
The wildfire issue dominated many of the industry discussions throughout the summer. Brokers have been finding it increasingly challenging to secure appropriate and comprehensive coverage in the wake of each new disaster, and regulators have been struggling with balancing the need to ensure consumer access to affordable property coverage with insurer solvency concerns.
Wildfire was a major topic during the National Association of Insurance Commissioners summer meeting in August, as there is growing activity at the state level to address policyholder and insurer concerns.
The NAIC created a Climate Risk Center of Excellence to help state regulators review catastrophe modeling to measure insurer risk exposure and better evaluate solvency. In addition, the NAIC enhanced its financial solvency regulation manuals to address climate risk, and it approved a redesigned climate risk disclosure survey that mirrors the International Task Force on Climate-Related Financial Disclosures (TCFD).
The NAIC also has been discussing mitigation strategies—both community resiliency and individual home-hardening efforts—that could reduce risk exposure and associated policy premiums. Finally, the NAIC recently signed a memorandum of understanding with the Insurance Institute for Business and Home Safety that will provide regulators with further resources and data on disaster preparedness and recovery.
The National Council of Insurance Legislators is also formally considering creating a model law that would require insurers to provide premium discounts for home mitigation.
State-Specific Actions
For those policyholders who are still able to find coverage in fire-prone regions, premiums are soaring. According to the Colorado Division of Insurance, for example, the average homeowners premium rose 23% last year, and 76% of insurers reduced the number of policies they wrote in the state. This year, Colorado enacted legislation requiring the Insurance Division to submit an annual report detailing the cost of reconstructing homes after legislators learned that over 80% of the Marshall fire victims were underinsured. The legislation also followed California in extending insurer cancellation notice requirements from 30 to 60 days.
In Hawaii, Commissioner Gordon Ito has asked insurers to voluntarily not non-renew or cancel policies and to follow the California and Colorado rule by extending any notice requirements from 30 to 60 days.
In California, Commissioner Ricardo Lara, while serving as a state senator, authored legislation allowing the insurance commissioner to require a one-year moratorium on non-renewals and cancellations for those homeowners directly affected by fires declared as a state of emergency by the governor. Under his direction, insurers now in some instances also must include in their claims payments the value of the land on which a property sits to allow impacted insureds to rebuild elsewhere.
Last summer, Commissioner Lara also put into place "Safer from Wildfires" regulations that require insurers to offer premium discounts for mitigation efforts and that create a property fire risk score framework that is designed to enable more aggressive policy pricing for properties with a lower risk score.
The California legislature also got into the mix as it funded a Climate Investments Fire Prevention Grant Program under which communities can receive money to put fire prevention strategies into place and to educate their citizens on those strategies and on other steps they can take to reduce their exposure to wildfire calamities.
Unfortunately, none of these actions have resulted in an increase in available coverage. This appears to be at least in part because of the California Insurance Department's refusal to approve rate increase requests. The department purportedly believes it is handcuffed by Prop 103, passed in 1988, which imposes strict rate increase limitations on insurers. Unless or until this impasse is resolved, the gaps in coverage in California inevitably will only continue to grow.
In Nevada, the Division of Insurance implemented the Nevada Personal-Lines Property Insurance Wildfire Mitigation Incentive Program, which had been enacted in 2021. This voluntary program allows insurers to implement wildfire mitigation incentives for property insurance at their discretion.
In Oregon, a bill was enacted that requires an immediate 70% payout of personal property coverage for total losses in a major disaster without completing an itemized inventory.
It has been a very hot summer on numerous levels. We likely are only beginning to feel the heat being created by the market dislocations being caused by the actual fires.