Tech at Work
Q&A with David Wald, Aclaimant Co-founder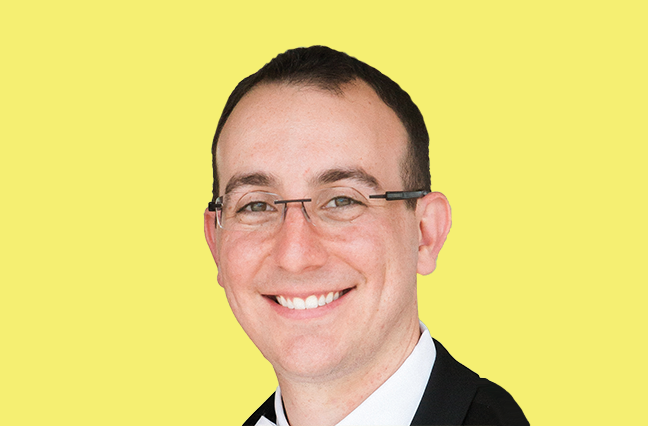 Aclaimant started with an app to report workers compensation incidents but realized technology has a much bigger role to play in managing risk in the workplace.
Q
What was the driving idea behind Aclaimant?
A
A family friend was running a work comp captive in the staffing industry. At the time, I was at the Lightbank venture fund in Chicago, and he, just like many people in the workers comp industry, was experiencing all kinds of problems related to getting claims filed on time, accurately, with complete information, and having policyholders who knew what to do when something went wrong. One day, he asked me as a technology guy if I could help him build an app because he thought it was crazy he could get an Uber on his phone but he couldn't get somebody to report a work comp claim. We began to dig into this space, and that nugget led us to what became Aclaimant.
Q
Can you talk about Aclaimant's evolution from a mobile app?
A
Our initial hypothesis was a mobile app to report work comp claims was the solution. We realized the problem was actually significantly larger than originally thought. It wasn't just about claims and getting claims reported. It was companies either don't know how to manage risk at their business or don't have enough resources to do it effectively.
We felt we had to address this holistic problem and not the symptom. We revisited the technology approach and built what we now call resolution performance systems. The idea is to help companies see risk more clearly and do something about it. Effectively, that means streamlining every phase of workplace safety, incident and claims management into a single tool to help these clients supercharge their safety, risk management, claims and incident management programs to become a better risk by optimizing every step of the process.
Q
Walk us through those steps.
A
Obviously, it starts with prevention. On the workplace safety side, we're helping companies do digital safety initiatives—everything from observations, site inspections, audits, job hazard analysis or job safety analyses—that kind of holistic safety approach. When things start to go wrong, we're starting at the near hits and near misses, walking through every phase of that incident management piece, the reporting, the documentation, the internal management triage and follow up, and ultimately producing analytics for reporting and understanding what's happening. Think about the data capture, the workflow, the task management, the material creation. That's the area that we live in and the area that creates the most paperwork for safety and risk managers. It's also the biggest opportunity to help them enhance their risk profiles.
Q
Why does improved incident reporting matter?
A
We find the most common challenge is lag time in reporting. Can I get a claim reported more quickly? Statistically, if I can get it reported more quickly, it should cost less. If I can get in front of it, better things happen. Very often companies that want to get things reported more quickly want to make their reporting experience better but don't really know how. It's because the people who are involved in this process are generally outside that risk management suite. Very rarely would someone get hurt sitting right next to a risk manager. They're getting hurt out in the field. They're on a job site. They're on a truck. They're working at a branch or a different facility. You have this gap, both spatially and cognitively, between the knowledge center of risk management and the actual risk-inducing event.
For us, being able to find a way to help democratize that knowledge throughout the organization is where you begin to drive meaningful improvement. Not only do you get that event reported immediately, our real finding is how you can improve those outcomes. When an event has happened, it's happened, but the companies that are really differentiating themselves are the ones that are being proactive with injured employees, that are immediately doing everything to address the potential liability for the company, and protecting their employees and their P&L.
What's important is being able to truly help these companies effectively streamline their risk management process, because the people who are doing a better job of managing those processes are actually doing a better job of protecting their businesses and consequently doing a better job of reducing risk and reducing the cost of risk to the business.
Q
What markets are you working with?
A
We initially thought we would be a fit for the small and mid-market. We actually found we apply to large enterprises as well as medium to small enterprises and also brokers. We are targeting industries that either have a focus on safety and prevention or have a frequency or severity problem when it comes to incidents and claims. We're geared toward industries like staffing, construction, and the insurance agencies and brokerages that they work with.
Q
Can you talk about your work with agents and brokers?
A
Agents and brokers are always looking to find new ways to add value for their clients. On the one hand, they look at us as a tool to help their clients help themselves. A lot of times, they'll offer consulting services—loss control, risk-management type activities—to help those team members they're working with do better. We kind of close that gap very nicely. The other way we work with agents and brokers is that, if they are involved in that claims submission process, for example, we can plug in as that workflow management tool and manage the intake, the submission and the follow-up through our tool.
Q
How is technology changing the role of agents and brokers?
A
We've seen an incredible groundswell coming from the brokerage community, where people are no longer afraid of technology in this space. Brokers and agents are being leaned on more and more to help vet technologies for their clients. Whether or not they want to be in that position, they've positioned themselves to be almost a consultant or a true advisor to the companies. In the last handful of contracts we've closed, the agent has been brought in as part of the buying process. Agents' roles have evolved from simply being somebody to help place insurance to helping to manage risk in a business and now extending beyond that. It's a very interesting trend to watch in an industry that generally has been a technology laggard but is now accelerating into the future.
Q
What's Aclaimant's history?
A
The conversation that sparked the idea was in June of 2013. The first line of code was written January of 2014. Our first five customers came on in the same week in June 2015. We took our first investment round about two months later. Our first major carrier partnership was CNA, which we announced in early 2017. We've been off to the races ever since.
Q
Chicago seems to be pretty hot for insurtech. Why?
A
Chicago is one of those overlooked tech and insurance hubs. Here, we have the right set of ingredients to produce a ton of really great companies. You have the headquarters for a number of large corporations that have big risk management and insurance problems. You have the headquarters for a number of large insurance companies and agencies. On top of that, you also have an incredible supply of talent, a number of great universities and a cost of living that I think is appropriate for attracting a good amount of talent. There is a lot of ecosystem support here. Even looking at the change in the past six years—the number of venture funds, the number of meet-ups, the number of co-working spaces, people's reception to new technologies and the desire to innovate and collaborate together—it all kind of caught steam. If you're starting an insurance technology company, Chicago is one of the best cities based on who's here and who you can get to within an hour's flight of here.