Revolutionizing the Insurance Value Chain
Q&A with John Simpson, President & CEO, Patra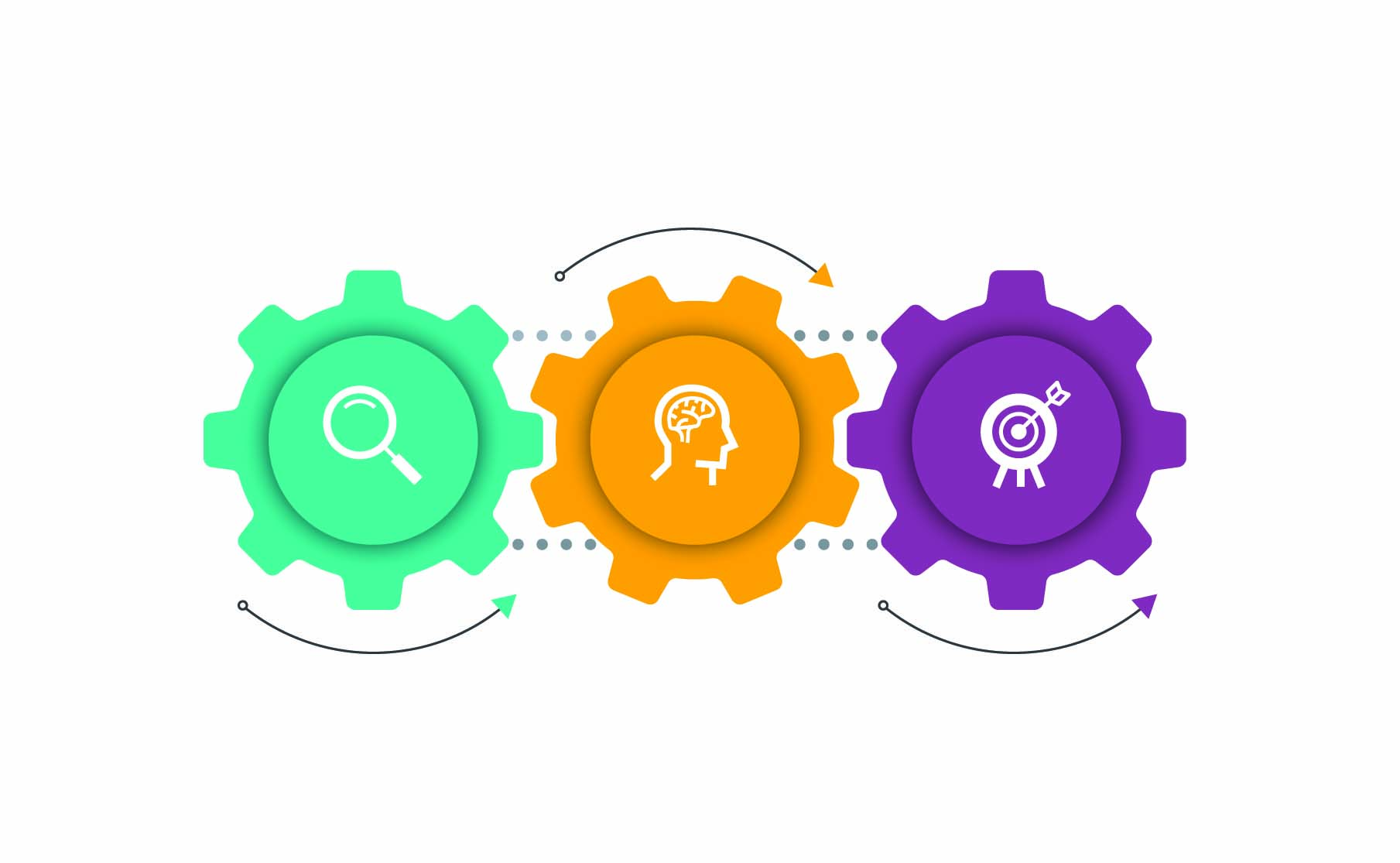 John Simpson founded Patra in 2005 and has grown the company to more than 3,500 employees worldwide. Simpson is an entrepreneur and innovator with more than 20 years of experience leading technology-focused companies. He sat down—virtually—with Council president & CEO Ken Crerar to discuss Patra's efforts in making internal systems to support the complicated needs of a service organization more efficient, and the two-way benefits of putting family first.
Q
It's been quite a year, John. Give us an update. How has COVID affected your business? Your global workforce?
A
Well, as you know, in the U.S. we were already a remote workforce. We have about 400 employees in 41 states working remotely with our Patra Select business. So there was no interruption to that. In fact, those employees were a huge help to us when our offices in India were shut down temporarairly supporting our Patra OnDemand services while we eventually, in just a few months, were able to transition the entire global operations to be remote. We were starting to move people to a remote workforce there but it hit faster than we thought.
Q
Typically, with small commercial, you've been able to do what you're doing partially because it's a commodity product, as opposed to an advisory solution to a problem. What's going on in that arena?
A
The commoditization of workflows is easy to automate, right? The tough part is the advisory sale. How do you automate something that requires a person to think and deal with different situations? But this is what insurance is all about; every example is different, and it continues to evolve and be different.
The advisory part is not going to be replaced with technology. Technology combined with staff expertise, will make it better. And we provide solutions that integrate technology with our experts, but it's not going to replace the brokers' need, or the customers' need, for a broker to sit down with them and explain to them how insurance is going to make their life better.
It's virtually impossible for you to have one solution that does everything. It requires people interacting with technology and little pieces of solution here and there. So you might bring in a very small piece of automation or data that helps solve a portion of the picture. And that's what needs to keep happening. We continue to put these pieces together to get the bigger picture.
Q
How do we fill in some of those pieces?
A
We're zeroing in and addressing where we see some very low hanging fruit to correct, to remove, or dramatically reduce many paper or manual processes. For example, a shocking statistic for you: 65% of all certs today end up being mailed. We know that because we generate 4 million certs a year right now through our automated print shop. It's shocking, right? Solving cert delivery sounds like a simple, easy task—just have a national distribution system of certificates of insurance. It is not simple, trust me, because you've got an amazing network of holders out there that are all interconnected to all the various different insurance carriers and customers, and getting all that together on one national distribution chain platform. We developed CertVault to address this issue where we're using blockchain in our CertVault platform which is amazing and that's been rolling out for the past year.
I figure we will be touching every holder within the next one to two years as we have them register. So that's just one little piece of the puzzle. It is not going to revolutionize and change the insurance industry across the board. But it helps to make for a better experience for everybody.
Q
I'm wondering if what you're seeing is in actuality a movement, an acceptance level around technology as a tool, rather than some panacea of solution?
A
We have a term for it, we call them "point in time" solutions, and there's going to be a bunch of these popping up. What we're actually starting to see now is fatigue from the users of these. The CEOs love them, right? "Oh, this is going to help me potentially." And it's this, that and the other solution. And the users of these are going "Holy moly, can I just have one?" Companies are going to start coming more and more to us to say, "You provide the people, you provide the technology, and you determine what technology and solution is best for us." We'll be applying that technology into our technology enabled services, so I think the adoption is really going to move more toward using more and more services like Patra because it consolidates all that effort.
Q
As a solutions approach, where do you see Patra's biggest impact?
A
As you said there's two areas—you've got the front end, and you've got the back end. So our biggest impact right now and will be for a while is on the back end. You look at the consolidators, for example, that's been a big change over the last 10 years. The consolidators have come in and they have really focused on bringing these companies together, but they haven't really focused as much on the efficiencies. And that's going to be a major impact that Patra is going to have on this industry in the years to come—there's so much to be gained right now in the back end of things. Many will continue to do things the way they want to do them for the most part. That's going to continue for years. But as we bring this massive collection of data over the years of all this happening together, that's going to help the front end be more efficient, too.
Q
Let's talk about the service model. As we go forward, do you see it adapting differently?
A
Well, what hasn't changed is the fundamental tasks that are done to support the issue and support insurance. You still have to give somebody a quote, you still have to give them a price, you still have to take payment, you still got to issue the policy, you still got to do certificates, you still got to do X,Y & Z enrollments benefit, all the fundamental tasks still are the same. How they are done has changed and will continue to change. And it's going to continue to change more rapidly. It's not going to be people sitting in an office answering the phone and doing the work anymore. It is going to be what Patra has been doing for years now, bits and pieces will be done in the most efficient way. Break things down and get them done anywhere in the world, whether it's through technology or people or a combination. If it's more efficient to have somebody answer the phone in the Philippines and triage a call, and then send it to a licensed expert in New York to handle the last mile, then that's what will happen. And we're set up to do all that.
Q
You've been a virtual global company for 15 years and a lot of people who are going to read this have never done remote working. I've been hearing stories about people who, before COVID had a handful of people teleworking, and today they're 40% or 90% remote. So how do you maintain culture and leadership when you're virtual?
A
It very interesting. It's been so long it's second nature to us. And if you look, we have been named multiple years in a row as one of the top places to work. We're highly rated. But it starts with the CEO. It starts with the CEO being willing to get out there and engage the people in a remote workforce environment. One of the things I do is I have these things called fishtank talks, they're like fireside chats. So every employee has an opportunity every year to have a one on one or small group discussion with me on Zoom, and I talk with them one on one. And instead of spending money on an office, we spend money on getting everybody together and celebrating the successes (preCOVID, of course). I do a lot of communications with my employees over emails. I'm very down to earth, very personable person and I will talk to anybody, anytime. And you have to adopt that because you have to have people that feel like they are loved when they are at home, you know, and can't get around to see other people. My managers, I encourage them and they constantly engage with the people on a very personal level. We have a strategy, we have a philosophy which is family first. If you need to take your kid to a soccer game. Go, no questions asked. We also have an unlimited PTO policy. So people take what they need to get the job done. And then we use tools to monitor everybody, right? We know what's going on. So we're using our manager, we're using tools, and we know who's doing a good job, who's not and if they're not, we try to find out why.
Q
So would you say that as a company, you've shifted your focus from profitability first to family and people first?
A
Absolutely family is first, company is second but a close second, right? And now we live in a world of 24/7, you don't just go to the office from eight to five anymore. Especially in a global environment you need to be willing to answer the phone at 11:00 but I need to be willing to let you take your kids to soccer. So our work life, our business life, and our family life have melded together. And we've said we are a family together and we will get through this together. And yes, your life is more important than the profits of the company. Together, we want the company to succeed. All boats will rise, right? So that's what we will do together.