Paying It Forward: Building an Inclusive Future Together
If we don't advance, we will retreat.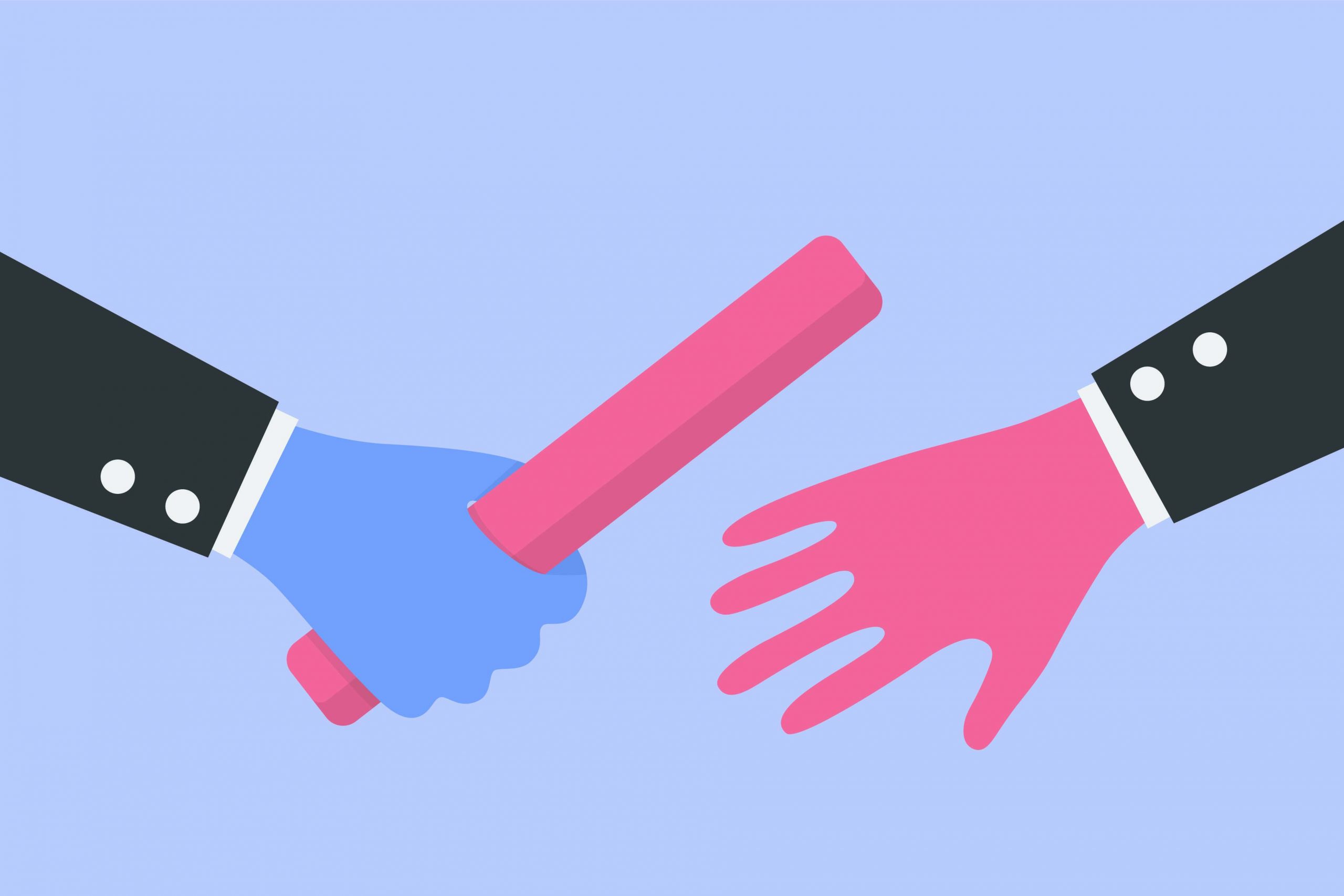 When people ask me why I devote time to championing diversity, inclusion and innovation, I like to begin with my personal journey, where people from all walks of life made an impact on me.
I lost my dad when I was 6 and grew up in a ghetto of Harbin, capital city of Heilongjiang province in northeast China. Most of my childhood friends did not attend college. Those of us who did had very limited choices of which schools to attend and in what fields to major. I ended up in insurance at the advice of my best friend's mom, a successful businesswoman. At that time, insurance was just a word to me. Little did I know that I had stumbled into what would lead to a fulfilling career.
A slew of generous individuals are an important part of the circumstances that paved my career path. They inspired, influenced and sponsored me along my journey from those humble beginnings as a poor kid in the Chinese ghetto. Now I'm in a position to do the same for others, and I want to maximize that opportunity and encourage you in that vein.
Resilience and Drive
People often ask me what it was like growing up in China. There were hardships and fierce competition at every level, but there are two values engrained in the Chinese culture that I believe contributed to my success—resilience and the drive to keep improving.
There is a saying in Chinese, "Ni shui xing zhou, bu jin ze tui," meaning, "Life is like rowing upstream. If you don't advance, you will retreat!" It is such drive that led me to leave my comfortable position as a tenured college professor to join Lloyd's more than four and an half years ago.
At Lloyd's, I have the privilege to continue working with the next generation of insurance professionals through my daily responsibilities. In addition, I'm proudly involved with the Insurance Industry Charitable Foundation (IICF) and its Women in Insurance Conference Series (WICS). Launched in 2013, WICS is the largest independent diversity and inclusion initiative in the insurance industry. I am also part of the Women's Insurance Networking Group (WING), a volunteer-driven organization that promotes inclusion throughout the industry.
When the next generation is considering a future in our industry, they should see an inclusive and diverse work environment, one with flexible work policies and innovative approaches to how we serve customers and do business together.
Starting from the Top
Our industry has made considerable progress in diversity and inclusion (D&I) and it is encouraging to see more initiatives focused on inclusion across our industry. At Lloyd's, for example, we recently launched the Lloyd's Culture Dashboard. Informed by the data we gathered from the largest ever culture survey in our market, it benchmarks our starting point and will serve as an honest marker of our collective progress toward a more inclusive environment. In late July, Lloyd's set an interim target for the market of 35% female representation in leadership positions by Dec. 31, 2023. This follows a commitment made in early June to action aimed at improving the experience of black and ethnic minority talent in our market.
Similar initiatives have been established at many brokerages, insurers and service providers to our industry. But, as I travel globally and engage with other organizations, I see why some countries are further along in this journey, and I can't emphasize enough the important role of senior leadership in both the C-suite and the boardroom.
The IICF provides a specific example of the role senior leadership can play in advancing diversity and inclusion. Within the IICF, all leadership positions except CEO are held by women. CEO Bill Ross lives the D&I mission by advancing women, mentoring and promoting them, and ensuring the spotlight remains on them, not him.
Many of our industry leaders are champions for women and diversity in ways subtle and overt. Through sharing the spotlight, giving credit where it is due, recommending promotions, and assigning new and more challenging projects, these leaders' actions have been central to advancing women within their respective organizations and are crucial in identifying and supporting the next generation of diverse insurance leaders.
Diversity and inclusion must start at the top and be integrated into the culture of an organization by senior leaders who recognize the value diverse perspectives have in strengthening performance. The benefits lie not only in new ideas and product innovation but also in our ability to attract high-quality young talent.
Closing the Talent Gap
A quarter of the employees currently in the insurance industry are expected to retire in the next five years, according to a McKinsey study, a trend that makes recruitment a priority for all of us. Historically, our industry has not been as competitive as many other industries in attracting young talent. Not only do we need to articulate what makes our industry appealing to young people; we also need to build inclusive cultures the next generation can embrace.
As we bring on new talent, we have to go beyond gender and race and include as many diverse people as possible. This improves the ideas we develop, broadens the thought processes we use, and encourages innovation. When the next generation is considering a future in our industry, they should see an inclusive and diverse work environment, one with flexible work policies and innovative approaches to how we serve customers and do business together.
It is my sincere hope that, as we build cultures based on diversity, inclusion and innovation, develop strategies as an industry to reach young talent, and better articulate what we can offer, the next generation of talent will be coming to us to enjoy the exciting career opportunities we have been fortunate to enjoy.
Enya He is director for the U.S. South Central Region at Lloyd's and is based in Dallas. She is a key participant in and champion for IICF's Women in Insurance Conference Series, which will host a national forum virtually Oct. 27-29.