Nebraska Offers Apprentice Producer License
The state has launched an insurance apprenticeship initiative that brings new talent to the industry.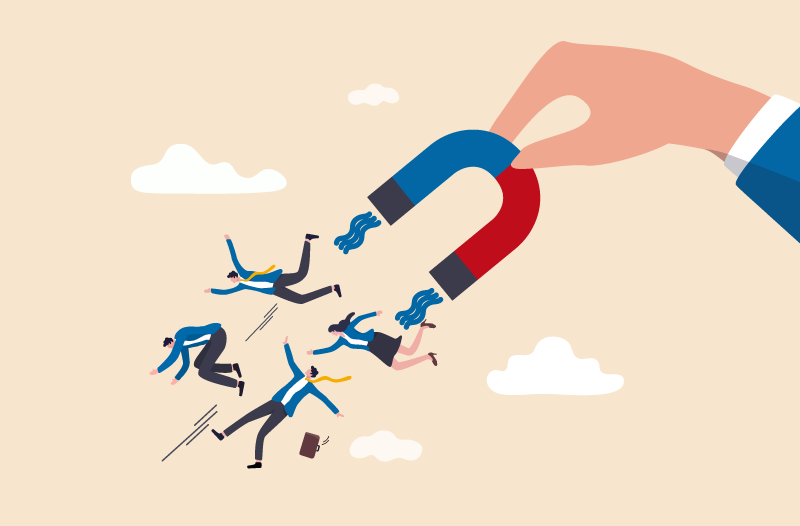 Currently, we have 14,321 agents taking care of about 1.9 million residents in Nebraska.
Agents in Nebraska become experts on various types of insurance—for example, life, health, property and casualty, crop, funeral and more. With a significant agriculture industry in Nebraska, we rely on our local agents to help farmers and ranchers to find the correct insurance to protect everything from their crops to cattle to equipment to their homes on the Great Plains.
About 45% of Nebraska's insurance agents are or will be reaching the prime ages for retirement, leaving a hole in our insurance community.
Nebraska's state government's mission statement calls for creating more opportunities through more effective, more efficient, and customer-focused state government. We're motivated to find ways to cut the red tape that obstructs business and find ways to grow Nebraska.
As the director of insurance, I looked at the impending gap in insurance staffing and Nebraska's continued needs, and it hit me—a new type of agent license.
The result was the creation of the Apprentice Insurance Producer License, which is a temporary license that allows residents to test the waters of becoming an agent while working with a sponsoring agent. The apprentices get 120 days with their temporary license to learn the ropes of insurance under their sponsor.
Through the development of this program, we focused on making sure the license would allow apprentices to be able to experience the day-to-day work of an agent without sacrificing the safety of the sponsor's clients.
We adopted a guidance document that describes the guidelines for both the apprentice and the sponsoring agent. Here are some examples of the common-sense guidelines set forward to help protect the policyholder. Applicants will not need to pass a written examination to obtain the apprentice license. If the apprentice decides to move forward as an insurance agent, that individual will need to pass the insurance license exam. For agents to sponsor an apprentice, they must have held their license for at least one year. The Apprentice Insurance Producer License is for only those individuals who have never held an insurance license. The Nebraska Department of Insurance may also revoke sponsor supervision power after a notice and opportunity for a hearing if the sponsor abuses the temporary appointment powers of the license.
Producer Demographics
To take a deeper look at our agent population, the Nebraska Department of Insurance ran a report to break down the population by age group.
14,321 agents
901 over 70 years old
2,375 between 60 and 65 years old
2,872 between 50 and 59 years old
A sponsor can sponsor only 10 apprentices in a year—and no more than five at a given time—to ensure that all apprentices receive the time and attention they deserve to grow as agents. Apprentices may not act as an agent for an insurer unless they become an appointed agent of that insurer.
Policyholder protection is the underlying concern behind another limit: apprentices cannot sell any new life insurance or annuity contract or assist with terminating a former life insurance or annuity contract. Apprentices may not receive a commission or other forms of compensation due to a new life insurance or annuity contract sale.
Since opening the application in December, the department has received a handful of applicants who were excited to learn about the industry. For those who wanted to apply but didn't know where to find a sponsoring insurance agent, we advised them to contact their community's local agent and/or Nebraska's insurance professional associations. In March, a department representative will visit the University of Nebraska-Lincoln Business College to excite students about the opportunity.
About 45% of Nebraska's insurance agents are or will be reaching the prime ages for retirement, leaving a hole in our insurance community.
Consumers Need Agents
For Nebraska policyholders, the insurance agent plays a key and irreplaceable role. My career in the insurance industry has only reinforced this point. I've seen this from both perspectives—as an industry member and a regulator. Especially as a policyholder myself, I lean on my insurance agent for advice on different policies and types of insurance and as a trusted resource during some of life's most unpleasant moments.
In Nebraska, you can still find a local insurance agent in every city, town and village. They spend their days educating and guiding their community members through the complex world of insurance. The world is constantly changing with technology and new regulations, so all agents challenge themselves to keep up to date for their clients' benefit. They are the backbone of their community. They provide jobs, contributions and tax benefits.
In the end, all I can say is that I hope our new Apprentice Insurance Producer License creates a new opportunity for Nebraska residents to serve their communities and maybe start their own local business. To those who decide to become an apprentice or a sponsor, thank you for being a part of the Nebraska insurance community, and feel free to reach out to the NDOI if you have any questions.
For those wanting to learn more about the Nebraska Apprentice Insurance Producer License, visit our website at doi.nebraska.gov or contact our Producer Licensing Division at (402) 471-4913.