Marigold Years
For baby boomers, retirement may not be what they expected.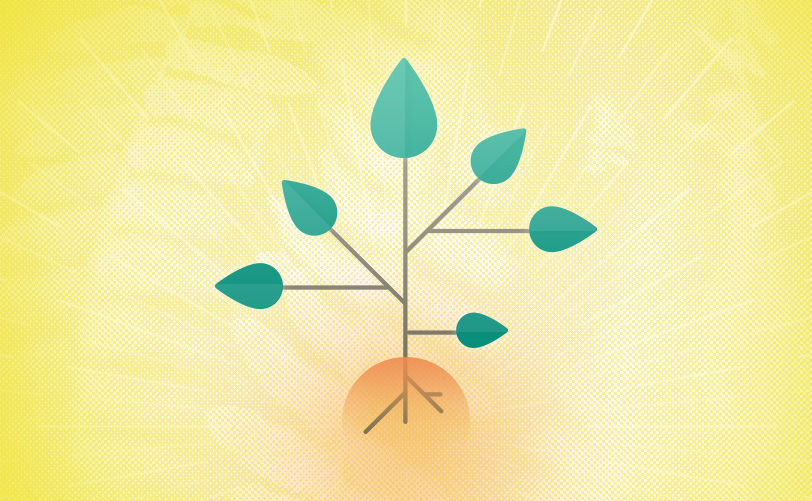 "The best exotic marigold hotel" was the most important 2012 summer movie for the insurance industry. The film explores the joys, myths and misconceptions of retirement, all of which are about to burst open the insurance industry.
"Marigold Hotel" follows seven British retirees who "outsource" their retirement to India to save money at what they were told was a newly restored hotel. In reality, they are the hotel's first guests in a long time, and their supposed golden years play out in unexpected ways.
Lacking the luxury of its advertised promise, The Best Exotic Marigold Hotel for the Elderly and Beautiful is a dilapidated building that nonetheless starts to appeal to these diverse retirees. The accidental companions explore a place that, like their future, is both enchanting and daunting.
So, too, is the insurance industry approaching the unknown. The elder baby boomers, the generation born between 1946 and 1964, are now 66 years old. One of eight Americans is age 65 or older, and the estimated average age of insurance workers is 58. As the influx of boomers approach retirement, the American workforce is at a critical point. This generation has never done anything like its predecessors, and its retirement years are likely to look different as well.
Here are some key lines from the movie and how they apply to our industry:
"I was no longer useful to them. They thanked me for my service."
It's the explanation that the bitter Mrs. Donnelly (played by Dame Maggie Smith), gives for her forced retirement. She, thanks to British healthcare rationing, must get her hip replacement in India.
But such a quote can also be the lament of any laid-off worker. A hotel servant's humility softens Donnelly, and her caregiving experience for a wealthy British household comes in handy. She pores over the books of the poorly managed hotel and convinces an investor to come on board.
Insurance professionals' experiences also are invaluable. Might real-life retirees also save the day for the new generation of agencies and brokers?
"I just need to feel young again."
Many retirees fear they're "over the hill." I hear this all the time. Workers tell me they would love to retire, but they fear outliving savings and running out of cash flow. They doubt that after leaving a job they can return to the workforce. They worry their insurance designations will lose value and that retirement will damage their self-esteem.
"We have a saying in India: 'It will all work out in the end.'"
The over-optimistic hotel proprietor, Sonny (played by Dev Patel), repeats this to his British guests to gloss over mundane problems and share the grand vision of a luxurious hotel, which is mostly in his head.
But optimism is essential. Agency principals and HR managers tell me they want to help people transition to retirement but don't know how. These employers are starting to provide options for part-time or remote work. Retirees, too, need Sonny's confidence to deal with a balky stock market and search for their post-retirement careers.
"Who knows how many days you have left?"
The on-the-make character, Norman Cousins (played by Ronald Pickup), uses this line to create a sense of urgency. But on the darker side, it applies to the uncertainty of traditional jobs. A woman recently wrote me: "I am 62 years old with 42 years experience in all service aspects of our business. Unfortunately…my position was eliminated last August. I have been unable to find a position and have only landed four interviews. Each time I was passed over for someone considerably younger."
"Can we be blamed for feeling we are too old to change?"
This line appears in a blog post written by Evelyn Greenslade (played by Judi Dench). She's a widow with no work experience who, after her domineering husband's heart attack, refuses to move in with her sons. Thus, she breaks a pattern of obedience to the males in her life. Forced to find a job in India, her knowledge of Western culture proves vital to the call center that hires her as a trainer.
In our industry, it sometimes takes the shock of a layoff or early retirement for people to change. Forced to reinvent themselves, insurance workers often find they have more to offer than they realize.
"We just have to make the best of things, darling."
Douglas Ainslie (played by Bill Nighy) needs never-ending patience to contend with his fearful wife, Jean (played by Penelope Wilton). Repelled by the squalor, the food and the chaos, she flees India—but Douglas ventures out, later finding a soul mate in the blossoming Evelyn. The lesson: Attitude makes a difference in approaching the unknown.i
The leaders and workers in the insurance industry are about to get an awakening as to what retirement really looks like. As Judi Dench muses in the film: "All we know about the future is that it will be different."