IDD and the Pursuit of Clients' Happiness
Now in force, the new EU directive will require better coordination among brokers and carriers.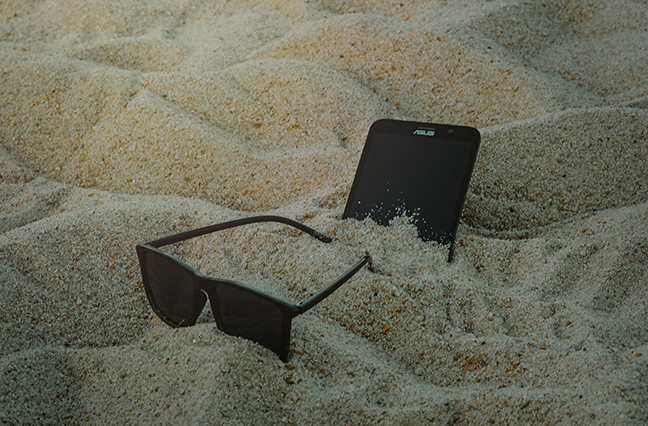 The Insurance Distribution Directive (IDD) came into force on October 1, changing the operational and compliance framework for brokers based in the European Union.
The directive introduces requirements for insurance brokers, carriers and "ancillary intermediaries" to provide impartial advice to clients and sets potential parameters for future business conduct, spanning conflict of interest, insurance intermediaries' remuneration disclosures, marketing strategy, and product overview.
For those following EU regulations closely, the IDD is a known commodity. Brussels issued the directive back in 2016, with an implementation date of February 2018. When it became apparent that only half of the members had transposed the directive by February, the deadline was moved to October. In the meantime, the European Insurance and Occupational Pensions Authority adopted mandatory delegated acts and technical standards, clarifying IDD provisions on product governance, conflicts of interest, and inducements. According to Carlos Montalvo, a former executive director of the authority and a PwC partner, "Some jurisdictions, including Spain, will transpose the full package of IDD requirements only in 2019. But when disputes arise, even if the directive has not been transposed into national law, the implementing regulations are directly applicable and enforceable."
Diminishing Minimum Harmonization
The IDD is one of those alphabet-soup rules intended as a common denominator for the EU's disparate regulatory landscape. It replaces the Insurance Mediation Directive, which was transposed into local legislation after 2002. It is a minimum harmonization rule, which still keeps the door open for local authorities to differentiate themselves, always upwards, in how strictly they treat insurance distribution.
The regulations make an important distinction between insurance manufacturers and distributors, resulting in varied responsibilities. If insurance distributors are required to advise on the product in a professional and impartial manner and pass on disclosures from insurance manufacturers, those manufacturers must implement a process for a new product's approval to ensure consumers' demands and needs are adequately met.
They also must preempt any conflicts of interest and put in place an infrastructure for product management, review, oversight and governance.
In practical terms, this means a stronger coordination of marketing efforts and business strategies by carriers and brokers to show evidence that insurance products meet the target market's needs. A broker's role might also be somewhat fluid, as brokers might act as manufacturers when they make important decisions on costs, coverage, risks and target markets.
To strengthen the IDD provisions on consumer protection, the European Union Commission issued several delegated acts on how insurance products should be distributed. They are clear and detailed when it comes to personal insurance and overall business practices but not on commercial brokers' product disclosures. Starting in October, non-life clients must be provided an Insurance Product Information Document (IPID), a standardized summary of terms and conditions accompanying any insurance contract. The European Insurance and Occupational Pensions Authority has acknowledged little benefit to commercial clients from having an IPID and left it to European Union states to decide on types of covered customers. In the end, EU members are likely to specify their own disclosure requirements for commercial property and casualty insurance products.
Similarly, the Insurance Distribution Directive does not provide solid policy guidance on insurers' commissions. Even though some EU states pioneered a ban on commissions in the most aggressive way, the directive simply reiterates each broker's responsibility to provide adequate and professional advice in the client's best interests. As one of those responsibilities, brokers need secure and continuous quality control over fee transparency, commissions and professional qualifications. It is yet to be seen how these requirements will play out in practice, but both insurance product manufacturers and distributors must align their distribution strategies with the target market's evolving needs.
Even though some EU states pioneered a ban on commissions in the most aggressive way, the directive simply reiterates each broker's responsibility to provide adequate and professional advice in the client's best interests.
Cross-Border Clarity
The IDD gave more clarity on cross-border insurance product distribution to brokers with an EU presence, though at the cost of adding another layer of compliance requirements. On a global scale, these rules will have precedent-setting consequences when we factor in regulators' present focus on the quality of brokers' advice and overall consumer protection. Earlier, the EU General Data Protection Regulation paved the way for stronger data transfer and processing rules, which have had a ripple effect worldwide. We have seen a proliferation of similar rules in other developed countries, including state-level regulations in the United States and Canada and in developing economies such as India.
As regulators unroll their insurance distribution rules, brokers and carriers with EU offices may need to assess the implications of local regulators' implementing the IDD, because the conduct requirements fall under the host country's remit. The passporting provisions in the IDD allow brokers to operate in a host country under their home regulations, unless most of the broker's business takes place in the host country.
Under a negative Brexit scenario, this is far from reassuring. Even though the United Kingdom has transposed most IDD provisions into law, the directive does not allow for "enhanced equivalency," dealing another blow to London-based brokers' ability to serve clients in Europe and to EU companies' access to the London market. As Britain makes its way out of the European Union, brokers with London offices will be left in the cold, as passporting will not be extended. Since bilateral negotiations are stalled, the prospect of anything close to passporting grows dimmer every day.
Order to Chaos
Brokers with an EU presence face the daunting task of reviewing clients' operation and transaction flows and adjusting their internal processes and product marketing accordingly. Yet brokers are presented with a valuable opportunity to review risks in a comprehensive way and align internal operations with global best practices in business conduct and consumer protection. "Insurance brokers and manufacturers alike can use IDD for some housekeeping and initiate business and operational review internally," Montalvo says. "For business review, brokers can assess their product portfolio against present risks, including prudential, reputational and other risks. A review of distribution relationships with carriers will ensure the IDD's guiding principles are observed and senior managers are clear about their responsibilities. An important element of the IDD is that responsibilities will not be diluted: both manufacturers and distributors will be held accountable for that."
So where can you start? "Prioritize the impact of these changes on IT systems and solutions, both existing and under development," Montalvo suggests. "You will avoid headaches and save money."