Continuing the Industry's Legacy of Innovation
Q&A with Robert Cox, President and COO, Insurance Operations, Markel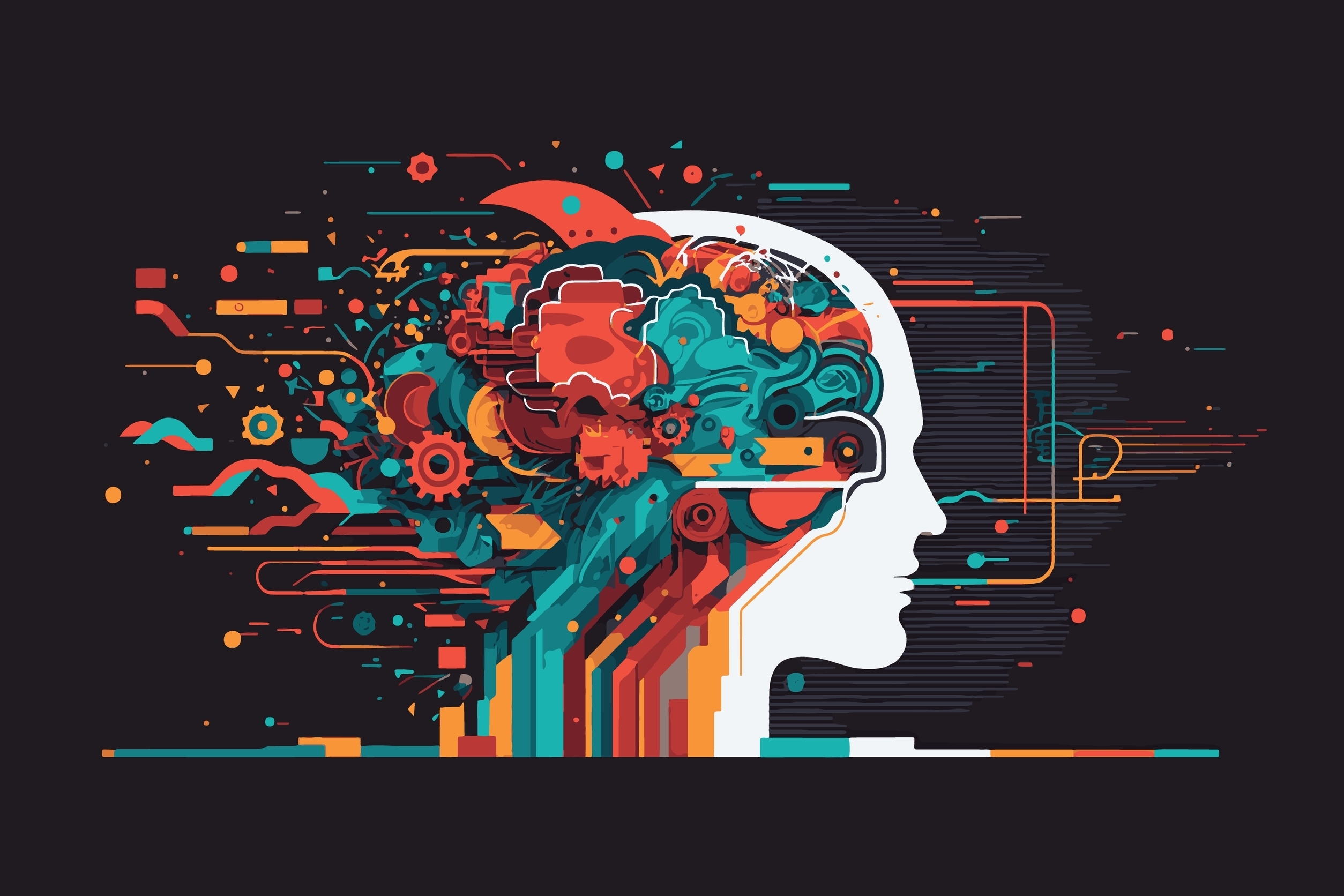 Major changes in the risk landscape, from cyber to more frequent and more severe natural catastrophe losses, pose significant challenges to the industry—and will continue to do so as the risks evolve.
Cox argues that, to ensure the industry remains relevant and able to serve its societal purpose of keeping clients whole, it needs to adapt and improve. He explores several paths the industry can take to realize that goal, including tapping into outside capital to undergird new risk products and developing a new value proposition to attract younger talent.
Q
How do you see the market evolving right now? Is it one of the typical transitions between the hard and soft market, or is it undergoing a more significant change?
A
I don't believe this is just a usual transition between a hard and soft market. As a matter of fact, there's a compelling case that we'll see another round of firming.
There's a lot of correction taking place and a lot of good and appropriate work by underwriters trying to maintain an acceptable level of profitability in the wake of unprecedented changes taking place in the underlying risk environment. Everybody talks about economic inflation and social inflation. There is the impact of climate change and a global push toward net zero. Pandemics are still fresh in everybody's mind, and cyber is certainly a challenge for the industry in terms of how it affects risk. There are all sorts of headwinds that would forestall a substantial turn as we might typically think about it from a historical insurance cycle standpoint.
Q
What do you see as the key areas where underwriters should innovate in the face of these evolving risks?
A
The companies that do the best with innovation understand that success involves actually building a culture of innovation, where culture allows for experimentation and accepts failure as a necessary byproduct of trying to move the company or the industry forward. It's about people who are interested in experimentation and are willing to try to make advances in their part of the business.
More specifically, innovation relative to how we in the industry use data, how we leverage technology, how we expand our ability to distribute our products, and how we do a better job of managing capacity and attracting capital to the industry are all essential.
Another area that cannot be overlooked is innovation in how we attract and retain talent. Insurance is a graying industry: more people are retiring than entering. That's a challenge, but it's also an opportunity for companies that treat it as one.
Q
What should the insurance industry do to attract and retain this new talent, especially younger talent?
A
The industry has done a poor job of explaining and selling the wonderful career that people can have in insurance. It doesn't have to just be underwriting or broking—there are so many dynamic aspects of this industry now, whether it's technology, digital or insurtech. The whole ecosystem around the insurance industry is changing.
We have the potential to attract an entirely new generation of talent to the industry. Companies that are successful at attracting and retaining talent create a work environment where people are excited about coming to work because they like the environment, they like the people, they like the work they're doing, and they like the collaboration. You can't open the door, put up a "help wanted" sign, and expect people to walk in the door. You have to create a value proposition that is centered on people.
Q
What kind of talent should they be looking for? Is this a point where insurance companies should reassess what kind of skill sets they want in new hires?
A
The skills that I needed to be successful as an underwriter almost 40 years ago are far different from what we need today. Today, we need people who, in addition to being effective collaborators, can leverage technology effectively; people who are comfortable using and accessing third-party services and information; people who can harness data, manipulate it and turn it into usable insights.
The more the industry can provide tools for brokers and underwriters to get a lot of lower-value work off their desks and be able to focus on what's important from an innovation standpoint, the greater the potential to propel the industry forward. Younger people coming into the industry see that. They have a different way of thinking about both insurance and individual processes inside their companies. It's a new perspective, and it is so healthy in terms of challenging the status quo—challenging what we do, why we do it, and how we do it and asking, "How can we do it better?"
Q
Let's go back to innovation in underwriting. What role does the excess and surplus (E&S) market play in helping insurers find new solutions, alongside things like insurance-linked securities (ILS) or parametric insurance?
A
The way I would think about it is not to limit it to the E&S market or even just to insurers. If we come up with a new product idea, the question then becomes, can we match that risk to our capital? Or will it ultimately require more capital—and is that traditional insurance or reinsurance capital or capital from outside the insurance industry?
Companies that are able to provide fronting arrangements and make use of capital from other sources have a pretty good arsenal of capabilities. Of course, they are not able to solve every possible or potential insurance or risk transfer problem. Property cat cover is a good example, where the scope of that risk has grown significantly beyond the ability of one insurer to handle and even beyond the scope of the entire insurance industry.
For the insurance industry to remain relevant in accepting property cat risk, we're going to have to find more and more ways to access capital from outside the industry. That's more or less what the ILS funds have been attempting to do. There is good momentum in attracting capital from outside the industry in order to allow the industry to continue to innovate products and solutions and overcome past limitations.
Q
How does innovation in the tech and data space help the industry address economic and industry disruptions?
A
Ten years ago, I would have never imagined that the insurance industry would be using drone technology to assess quality of roof or roof damage after a wind event. Now, it's just an accepted part of the industry.
I would also argue that predictive modeling, and specifically cat modeling, reflect technology and data innovations. Those have been around for a while, but they continue to get better and better and better. Modeling techniques also continue to improve in areas like cyber, and new models will continue to be deployed in other areas of risk. Some are just in their infancy, and there are some we haven't even thought of yet.
But I believe the next generation of digital solutions will go well beyond what we think about today, which consists of tailored customer experiences and APIs and things of that sort. When I started in the industry, the general sentiment was that whoever has the best data wins. Now it's whoever can leverage technology to combine proprietary data and third-party data wins and whoever can leverage predictive modeling and artificial intelligence wins. This industry has assembled so much data over 100 or 200 years. It's mind-boggling how much information we have but equally mind-boggling how difficult it is sometimes for us to access the data, manipulate the data, and turn it into usable information. That's a challenge, but it's an opportunity for those who can figure that out—and every company is trying to figure that out, because information is power.
Q
What does this mean for brokers and the intermediary side of the industry?
A
Carriers and brokers have both undergone significant change for decades, but certain things stay the same. Insurers take risk and pay claims, and brokers match customers' needs with risk transfer solutions. Speaking for Markel, when we come up with a new product idea, the reality is that we're working very closely with our distribution partners to help understand what the customer wants and the problem they are trying to solve. That symbiotic relationship between brokers and insurers is extremely powerful.
I do believe there are factors that are beginning to create more blending between brokers and insurers. There are brokers who are beginning to enter the risk-taking business, and then there are risk takers who are beginning to think about different ways of distributing their products, such as through MGAs, through insurtech platforms, or just by going direct to consumer.
But I don't believe that the distribution model is ever going to go away. Customers want the expertise that they get from a broker, and they want access to capacity and to intelligent underwriting, where brokers can serve as an intermediary. Insurers want access to the kinds of customers that they believe they can serve and solve problems for, and brokers are good at bringing the right kind of customers to the right insurers. This ecosystem will continue to survive and prosper because brokers can't create new products if they don't have insurers to underwrite them and accept that risk. And underwriters are likewise hard pressed to develop a new product if they don't have a part of the industry that can help them distribute it. So for the industry to continue serving its critical societal purpose, we can expect that it will continue to collaborate, adapt and innovate through building on this model.