Burning Hotter
Insured losses from California wildfires totaled more than $30 billion in the 2017, 2018 and 2020 fire seasons.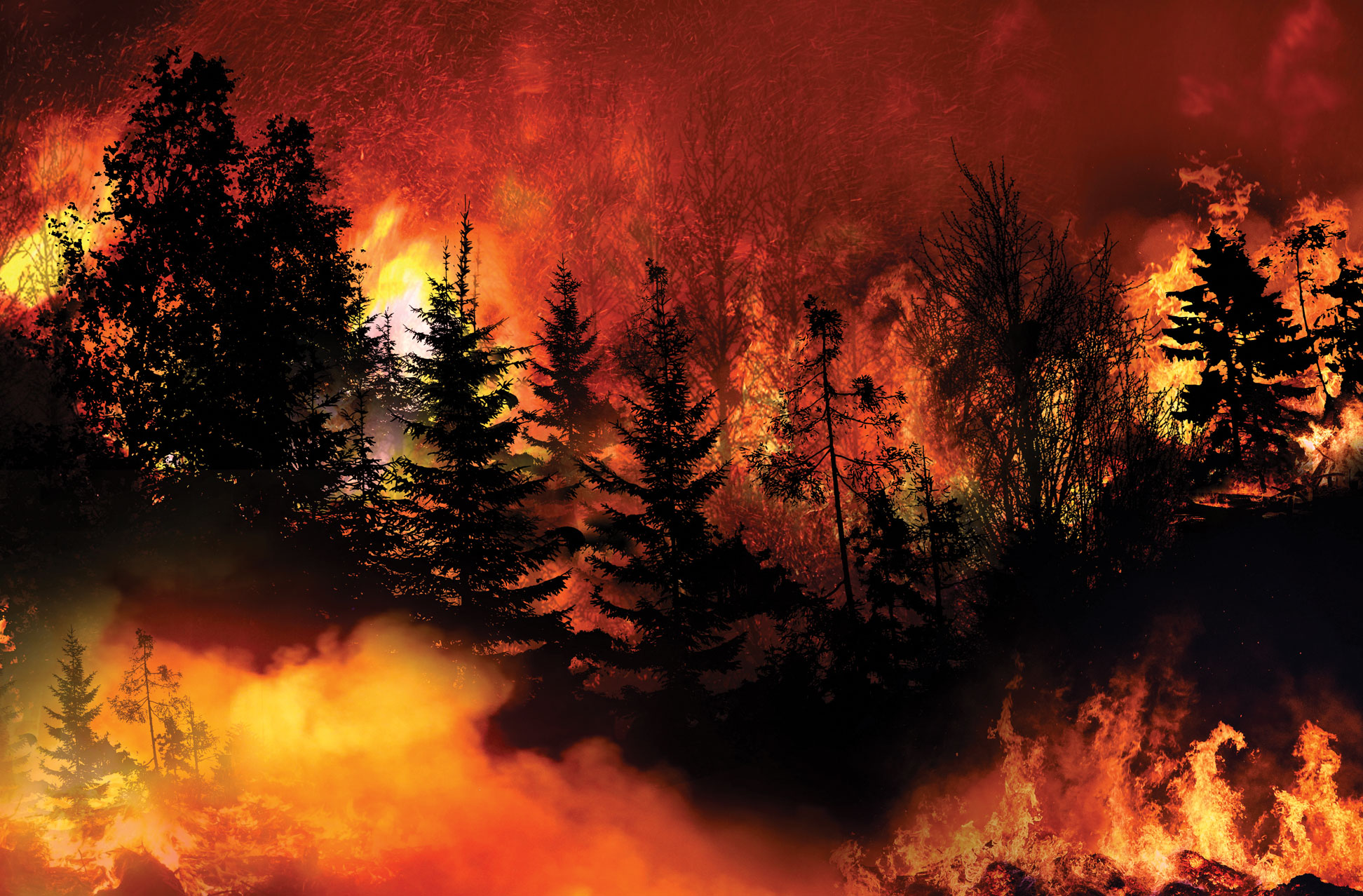 Drought and warmer temperatures are providing fuel for bigger, more destructive wildfires across the western United States.
And even bigger fires and larger losses may be in store. Insurers should brace for the significant probability of losses exceeding $10 billion and the possibility of an extreme California wildfire that could cost insurers more than $30 billion, according to the new wildfire model from Karen Clark & Company (KCC).
"Wildfires in the western U.S. in particular have been increasing in their area and intensity due to climate change in recent years," says Daniel Ward, KCC senior atmospheric scientist. "This is a trend we expect to continue. The reason is fairly simple: it's getting drier."
Much of California has been experiencing severe to exceptional drought, and as the atmosphere gets drier it sucks moisture from the vegetation and forest litter that fuels wildfires. This in turn fuels more and larger fires.
"If we look at the past few years, 2017 and 2018 were really kind of record-breaking fire years in California, and then we had 2020, which in terms of area burned was also a record-setter," Ward says.
CalFire ranks the 2020 August Complex fire the largest ever, at one million acres, and the 2021 Dixie fire as second largest at 963,000 acres. Wildfires burned a record 4.26 million acres in California in 2020 and 2.5 million acres through October 2021.
Insured losses from California wildfires totaled more than $30 billion in the 2017, 2018 and 2020 fire seasons, with 2019 accounting for more modest losses, according to a report for the state senate.
To address the growing risk, Ward says, the latest KCC model puts more weight on recent, record-breaking fire years; factors in climate change to date; and estimates how current trends may affect future years.
"In terms of long-term trends for climate, it's difficult to point to specific examples where we can say this fire or this fire season is due to climate change," Ward says, adding, "Climate change makes these types of events more likely to occur."
Of course, after the fires, Californians have to beware of the rain. Burned-over areas are prone to mudslides when heavy rain strikes, and October's record rains caused mudslides and debris flows.