The Third Way
Should employees who don't qualify for group benefits have another option?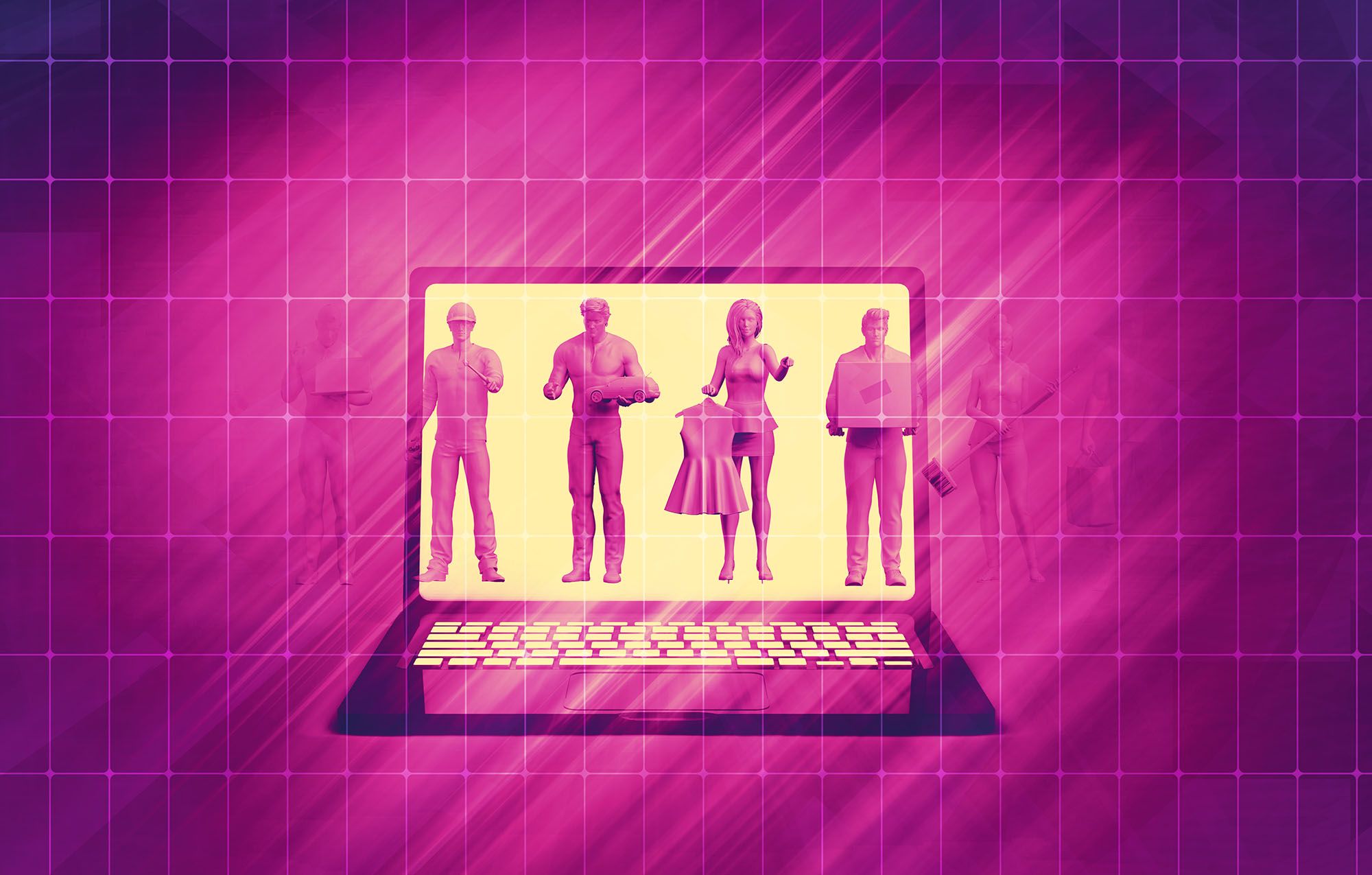 Thirty-six percent of U.S. workers participate in the gig economy.
In 6% of companies, gig workers make up as much as 85% of their workforce, according to ADP's Research Institute report. This includes online platform workers selling goods on websites like eBay and Instacart, to Uber drivers and healthcare workers. However, these independent workers often lack employer-sponsored coverage such as affordable insurance, paid time off, overtime, and workers comp, as well as the support in finding and using those benefits.
Leader's Edge sat down with Kevin Dunn, CEO of insurtech and HR services firm Decisely, to explore the challenges of serving employees who don't qualify for group benefits, but still need—and expect—access to quality health coverage.
Q
Coming out of the pandemic, we continue to see problems for businesses that employ hourly wage workers. Despite high unemployment, businesses such as retail, logistics and restaurants continue to have difficulty hiring and retaining workers. What do you think is driving this trend and how can businesses respond to potential changing workforce needs and desires for more effective recruiting?
A
From everything my client employers are seeing, it's appearing that we've reached a time when employees are reconsidering their job options. While the pandemic was difficult for many and tragic for some, for others it opened new opportunities—for the restaurant worker, the driver, the line employee —to retrain for their next job or even career. Some of these workers will enter other industries such as data entry or customer service, which will keep them out of the front lines of in-person service.
Other workers may not have retrained but still find themselves unwilling or unable to return to work in the capacity they left; school is out for the summer and children are home, or they aren't willing to get in front of customers at the level of pay they left, particularly in places in the U.S. where vaccination rates remain low.
Finally, pandemic-related federal unemployment benefits are just now ending in much of the country. We'll see what this does and whether this boosts the number of workers seeking employment. Even so, the smaller size of the pool of eligible employees indicates that employers will have to work a little harder to recruit, reward, and retain employees with a menu of benefits, including increased compensation, more flexible hours, health insurance and other attractive features.
Q
Small businesses generally have fewer resources at their disposal to take on rising healthcare costs. What options do they have to help curtail this huge expense while continuing to improve the health of their workforce?
A
Small businesses on their own have few options for saving on health insurance but owners understand the value of this important benefit. Small businesses that come together with other similar small businesses are stronger and have options. Industry and franchise associations have been looking for health solutions for their members for years and are starting to have some success. My company, Decisely, often partners with brokerages across the U.S. to more effectively serve these sometimes-overlooked aggregated groups.
For example, association health plans (AHPs) have been around for years. In addition to AHPs, we find other creative ways to help these associations collectively leverage better rates. Our Georgia-based independent schools' clients, for example, were able to save an average of 36%, or $50,000 per school on their premiums. We can also work with these groups to develop coordinated population health strategies that mitigate risk and control costs over time—something they aren't able to do on their own. As a result, carriers view the larger, aggregated groups much differently than small businesses individually. They see the risk, but they also see the reward. They are willing to work with these organizations to create options that help these smaller groups save.
Q
There's small business, and then there's the gig economy (sole proprietor/1099 contractor). Discuss the health plan options for this growing segment of our economy and how they compare with traditional employer-sponsored insurance benefits.
A
They don't compare. Gig workers, sole proprietors, 1099 contractors—if they are solo, their options are private insurance, the ACA exchange, or going without. Many of these solo workers find themselves purchasing "skinny," high deductible, high-cost plans, so they're spending a great deal of their income on both health insurance and healthcare. They need help and they need advocacy. There are creative ways to help these individuals save. We've found carriers who have developed options specifically for gig workers in specific verticals.
My company, for example, has set up programs specifically for financial advisors and real estate agents, with six to seven more gig worker industry groups in the pipeline. The solutions we've found are real health insurance plans, combined with affordable healthcare, not short-term or other plans that fall short of full coverage. These independent contractors have been able to access plans and pricing that rival larger group plans, allowing them to save 20%-30%. The pent-up demand for affordable, quality health insurance for this category is impressive.
Q
U.S. Secretary of Labor Marty Walsh said recently that gig workers should be classified as employees, not independent contractors. What are the potential risks and gains of this move?
A
Secretary Walsh has strong rationale for wanting gig workers reclassified as employees. However, many gig workers hold those jobs specifically for their flexibility and independence. But what if gig workers could access many of the benefits of employment without the W-2 classification? I believe gig workers should be able to keep their freedom and access some of the very benefits that make W-2 employment attractive, and we're making that happen.
What happens if we see gig workers become employees? Gig businesses, such as ride share businesses, for example, were created in response to a demand for an alternative to cab service. If we turn ride share contractors into employees, are we creating a new cab service? Do employees lose the flexibility they were seeking? Possibly.