Seeds of Opportunity
Brokers and consultants can facilitate unprecedented changes.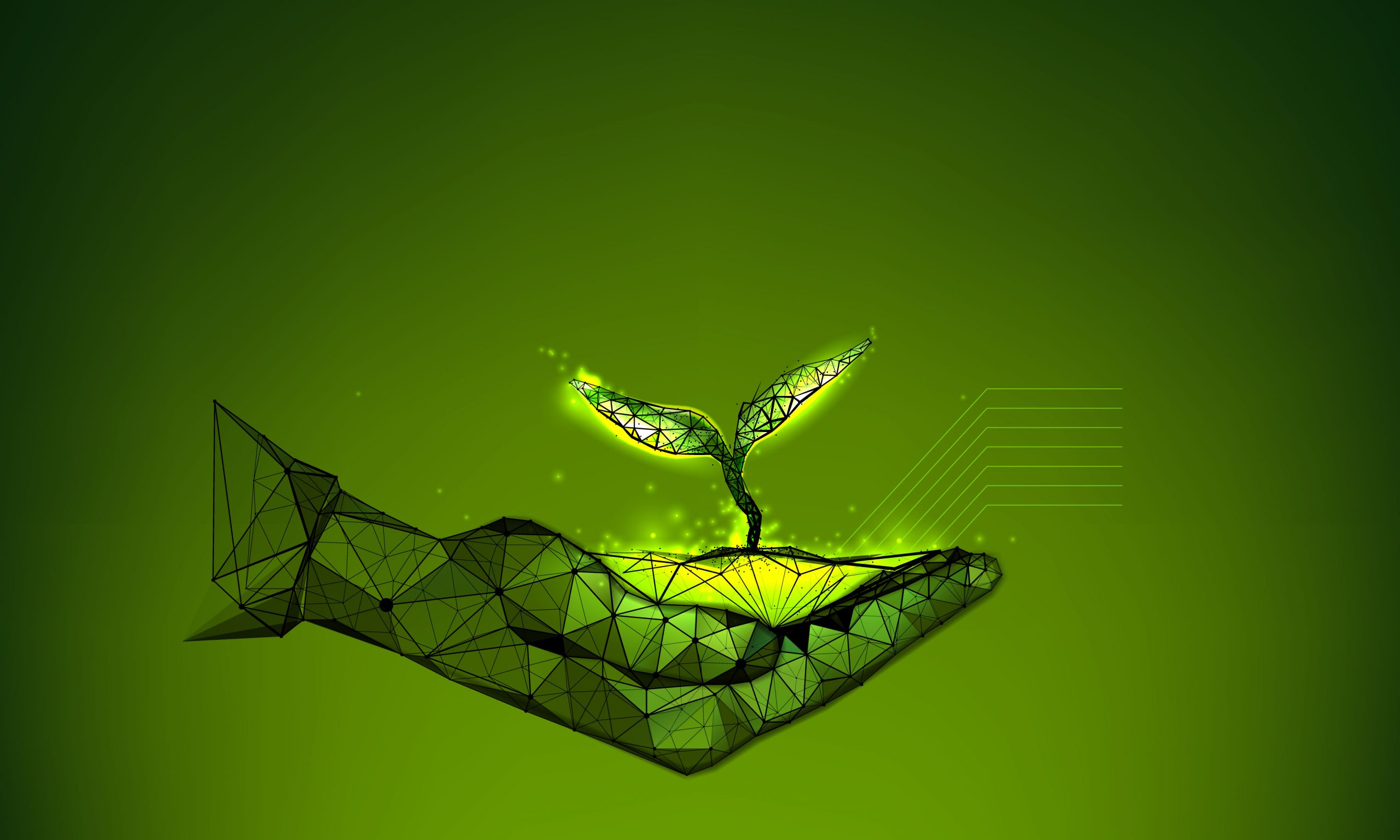 The Trump Administration and HHS announced on March 17 unprecedented steps to expand Americans' access to telehealth services during the COVID-19 pandemic. Prior to this year, telehealth promised to make state-of-the-art healthcare more accessible, yet for reasons including cultural factors, lack of awareness, and infrastructure, the utilization rate was extremely low. However, once COVID-19 spread throughout the world, telemedicine rapidly became a ready-made option to lift the burden from existing healthcare infrastructures.
Now after just a few months, telehealth utilization has skyrocketed, and there is a sense of permanence with infrastructure funding and buildouts in the works to pave the road to ubiquitous virtual care. For example, Senators Marsha Blackburn (R-TN) and Ted Cruz (R-TX) recently introduced a bill to extend COVID-19 teleheath provisions for six months after the end of the public health emergency. The Equal Access to Care Act would allow licensed providers to use telehealth in any state to treat patients in any location, bypassing site-based restrictions and interstate licensing guidelines.
The rise of telehealth is merely one example of how policymakers have quickly advanced significant changes in healthcare delivery through regulatory changes that would have historically taken years. The die has been cast in how we reimburse and allow for various medical care as a means of responding to current conditions. In the immediate future, this leaves a remarkable opportunity to push certain critical innovations and opportunities further and faster as a means of proactively managing against the downstream economic stress that will be placed on the country's healthcare system.
Brokers and consultants have a key role to play in this. The following points are key places where they have the ability to crack open positive pandemic-related changes in healthcare that will permanently improve the system for end consumers.
Decompartmentalizing Mental Health
COVID-19 has required companies to reexamine the needs of employees in their roles at work and as well as human beings. A recent Household Pulse survey administered by the Census Bureau showed one-third of Americans have symptoms of clinical anxiety, depression, or both. The National Safety Council is now emphasizing employers' role in combatting the mental health crisis, indicating employers must attack an increase in substance misuse, absenteeism, presenteeism, and more. For years, we've been talking about how mental and physical health are two sides of the same coin. The Mental Health Parity and Addiction Equity Act enacted five years ago took action and moved us in the right direction. However, significant disparities exist in both network use and provider reimbursement level when comparing behavioral healthcare to medical/surgical healthcare. This signals a level of noncompliance by payers and providers. Now is the best time to take action to transform behavioral healthcare at the population level and improve access to necessary early mental health intervention, appropriate treatment, and new payment arrangements.
Currently, brokers and consultants are busy evaluating gaps in their offerings, vetting solutions, and bringing new resources to clients in three primary areas: behavioral health, teletherapy, and Employee Assistance Programs (EAPs). Brokers are pushing employers to create a narrative that connects resource offerings and year-round communications that underscore confidentiality and compress access through a single point such as a benefits experience platform or app.
However, a louder voice from brokers and employers is needed to advocate for big-picture strategies that have been effective in generating lasting changes around behavioral healthcare and alternative payment models in other markets such as Medicaid. For example, brokers and employers can make expectations clear with carriers of choice that improved access to in-network behavioral health specialists is an imperative for their employee populations. In the addiction space, brokers have not been engaged in the national healthcare dialogue and advocacy activities helping incentivize new treatment and recovery reimbursement models despite substance use disorder being one of the largest growing cost drivers in companies.
Large employers are spending billions of dollars annually on treatment for substance use disorders (SUDs) and overdoses, according to the National Safety Council. This is a huge challenge, and, in turn, a massive opportunity for brokers to start raising the attention of employers to this issue while also bringing solutions to the table. Quantifying where substance misuse is hitting an employer across the company – starting with mining medical and worker comp claims data and then deploying new programs that intervene earlier in situations such as opioid usage for pain management – can do wonders in getting on a path to reverse the troubling substance misuse numbers almost certainly exacerbated by COVID-19.
Creating Employee Safety Through Value-Based Care
Beyond benefits, more consultative approaches to addressing broader personnel issues will be critical to brokers and consultants in effectively supporting client needs. In a recent benchmarking survey of employers released by the American Benefits Council, "maintaining the health and safety of employees/customers" was cited as the most significant pandemic-related problem facing large employer respondents (5,000+ lives), with 83% saying they were "very concerned." After that, the most significant concerns were "developing strategy for re-opening business" (51% very concerned) and "long-term financial impact to the company" (34% very concerned). Of the concerns listed, the least-pressing concern was "potential liability related to HR strategy," of which 19% were not at all concerned and only 12% reported being "very concerned."
It's safe to say (pun intended) that employee safety is no longer a platitude in corporate America. Virtually overnight, the pandemic has retooled the employer/employee social contract, making employee safety the highest priority of companies. There has been a dramatic shift in corporate ethos reflected in Q1 earnings calls showing how business leaders have prioritized "employee safety" in broadest of terms, well beyond ensuring PPE and coronavirus-free surfaces, but rather professional safety, emotional safety, financial safety as well as ethnic/religious safety. This was all before the national uprising to eradicate racial injustice and social inequities in the wake of George Floyd's death.
At this very moment, the focus on employee safety is showing up the strongest in reopening strategies where employers are determining if and how to screen, test, and trace for COVID-19. The Families First Coronavirus Response Act passed by Congress requires health plans to fully pay for testing deemed "medically necessary." But as testing expands to allow people without symptoms to be tested, a gray area is appearing, uncovering many new questions for employers and brokers to navigate to make the best decisions for their employees and individual workplace situations.
The central question of who pays ultimately gives way to many other questions around frequency, onsite or offsite testing locations, types of tests and how symptom-checking filters should be setup digitally or otherwise. So far, health plans have been erring on the side of paying the full cost for testing, though hospitals have reported some self-funded plans imposing co-pays and deductibles. However, some employers or states may start to institute testing requirements for everyone returning to work. New York State just announced they are requiring all employers to screen for symptoms. Employer testing is certain to get more complicated over the coming weeks, particularly amidst concerning spikes in caseloads around the country. Brokers, therefore, are finding it critical to be proactive and strategic in their approach to balance the cost-benefits of test-and-trace programs with employer clients. Despite the complexities, this new area of consulting is also creating additional circumstances for brokers to push the envelope in tackling existing inefficiencies and costs.
Direct Primary Care
The first interesting area of opportunity is using testing constructs to raise awareness with employers about more value-driven primary care arrangements that can lower costs and improve preventative care. For example, nonprofit giant CommonSpirit Health just announced its partnership with direct primary care provider Paladina Health to offer direct-to-employer primary care in CommonSpirit's 21-state footprint. Participating entities will pay a flat fee per employee for access to new onsite, near-site or virtual clinics, staffed by family medicine doctors and medical assistants. Patients will be able to schedule same-or-next day appointments at the clinics, which include in-house lab services and have 24/7 access to physicians via phone or email. Primary and preventative care will have no copay, while acute care services will have reduced out-of-pocket costs.
With financial stress only likely to increase as we move deeper into the year, today's challenges arising from day-to-day COVID-related needs are providing new opportunities to test incremental moves to direct provider arrangements. The promise of easing the testing process provides a foothold for a new path, and then, over time once learnings are processed and tweaks are made, this route can offer a smooth transition for employers to broaden a network of collaborative care to better manage the health of their population.
Health Information Fiduciaries
Brokers serving as health information fiduciaries to educate employers on the power they have to help their employees digitally access and share their personal health information to inform and navigate care is another area of opportunity. Brokers who lean into what CMS has done under the Trump Administration to carry forward progressive Health IT regulation from the Obama Administration can get out in front and shape what is inevitable in the market. A number of regulations, including the recently finalized CMS interoperability rules allow for new actions to be taken. Brokers and employers have a duty to employees to introduce new mechanisms, starting in self-insured settings, to enable consumers and their authorized caregivers to access more of their digital health information with less friction.
Have you heard of Medicare's Blue Button? All Medicare beneficiaries can click a button on a mobile app and in seconds access and transfer their healthcare data to applications, services, and care facilities they trust. Wouldn't it be a huge move in the right direction if members on employer plans had access to their personal health information, like claims and prescription data, in the same easy way via a Blue Button function built into the employer plan's app or portal? With the COVID-catalyzed movement toward more and more virtual care, there will be increased need for opening up data to personalize consumer navigation and manage care transitions. COVID-19 couldn't be a better-use case to demonstrate the benefits to employers (and brokers) to stand up and demand Blue Button functionality from their carrier partners who already have the technical functionality built and deployed for their Medicare Advantage members. Just look at some of the lab data reporting guidance in the CARES Act. The statute requires every laboratory that performs and analyzes a COVID-19 test to report the results from each test to the individual, but also HHS. For individuals, getting their personal test results as soon as possible in their app improves a feeling of safety, security, and awareness, and that empowers people to take action, if necessary, to protect themselves, their families, and their communities. Further, authorizing use of your protected health information (PHI) in an easily transferrable, confidential way to the CDC, public health entities, and other research programs is critical to mitigating COVID-19 and future public health crises.
Unlocking healthcare data is a challenge we have to overcome to know what we can do with that data and create untold value. The road is long toward real data interoperability in healthcare and fraught with infrastructure complications and privacy challenges, but immense strides have been made in the last few years, and employers demanding a Blue Button-like functionality for their employees is a critical first step to tap into the expertise of the American people to surface, then scale, what works. The pandemic has presented seeds of opportunity we never would have dreamed of even as short a time ago as February. Never let a good crisis go to waste, right?
Matochik is the Managing Director at Third Horizon Strategies.