Q&A with Amy Zupon, CEO of Vertafore
Zupon discusses the evolution of data in insurance.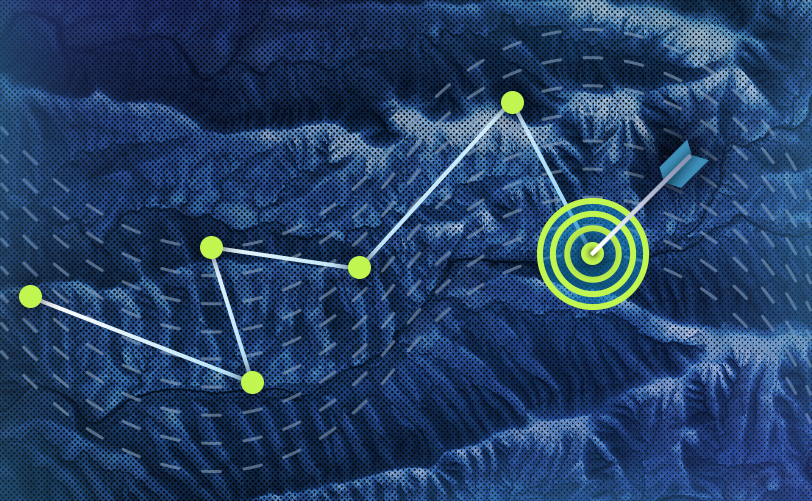 Q
Let's start with a little bit about your background and how that led you to Vertafore.
A
I consider myself a product person. And by that I mean I spent my entire career working for and with customers to develop solutions that positively impact their business and delight their end users. I've always been passionate about that form of problem solving—one that goes beyond finding a solution to actually applying it and seeing it deliver value.
I came from a startup background, spending nine years building a startup software company in the energy and utility space. And even as I've gone on to work for larger, more established companies, that culture of entrepreneurship I grew up around has really been a guiding force for me. It's in my DNA, this mentality of challenging assumptions and constantly searching for improvement and driving value.
At the end of the day, I came to Vertafore because there's this constant focus on what's next, what challenges we're likely to see tomorrow. Vertafore has a history of evolving to meet the next challenge in the market. And at the same time, I found it to be just an incredibly fun time to be a technology provider in the insurance industry. I think without question our industry is evolving right now and people are focused on staying ahead. So as a product person at heart with a love for solving these problems, it just became a really exciting opportunity for me, personally.
Q
What should brokers look for in a technology partner? What are the new challenges they're facing today that may be different from the past?
A
This industry has always been about trust, and I don't see that changing. Brokers need to be looking at partners who can anticipate their needs, today, tomorrow and in the future, with practical and affordable solutions. The most valuable advances in insurtech the last few years are all geared toward the things that are actually the same as they were years ago. They're things that have remained constant, which is independent agents and carriers are still looking for better, more efficient ways to process information so they can spend more time serving their clients and building their businesses.
Q
Where are we succeeding in data collection, data integration and data analysis?
A
Insurance is a data-heavy field. And I think the amount of data that exists—and frankly the rate at which new data is being created—is like nothing we've seen. What's really interesting right now is new technologies are available to us, like artificial intelligence and machine learning, that really allow us to analyze and access the wealth of data at much higher rates than we could even just a few years ago. And while some thought that a core automated data strategy was for large customers and large companies, alone, I think today agencies of all sizes—family-owned, mom and pop shops, to the very largest in the industry—can have tools at their fingertips to make real-time decisions based on data that encompasses the entire industry landscape.
Q
What do we need to overcome in order to be really effective with data?
A
The challenge has always been getting good data and getting it in a format where you can use it to drive insights and action. And then you need to be able to serve those insights into your business workflow where they help your users be most effective. At the end of the day, the end consumer is looking for that fast and easy experience like they receive from other industries. They want digitized service without sacrificing the personal touch of a human. The way to do that is really unlocking the power of the data. Then, you can evolve with the new technologies that are out there to actually help you search and predict outcome, which gets really interesting and really exciting.
Q
Let's discuss the use of open architecture.
A
More and more, in our industry and others, the defining ability of a software isn't any one function; it's really the flexibility to incorporate all functions to meet the unique needs of that particular customer. We want our customers to have as many tools at their disposal as they want, as many tools at their disposal as they need, and we want them to be able to use them in a fully integrated, intuitive experience that actually maximizes the value that those collective solutions can provide, together.
Q
How should brokers be thinking about the technology they have and where they need to go?
A
When I first joined the industry, one of the first things somebody told me is this age-old phrase in the industry: "If you've met one agency, you've met one agency." Each one of them is a little different in how they think, what they believe and how they operate things. So I think they're looking for the technology provider that is focused on helping them drive the outcomes that they have. They need a technology provider that believes in open platforms so that, when they decide they need to take advantage of a particular technology, there's an easy way to plug that into their core set of solutions. They want to create an integrated experience for their employees and ultimately their end customer.
Q
How does the rise of the Internet of Things and other types of connectivity change the value proposition brokers can bring to their clients?
A
If information that used to take months of paperwork to process—if it was accessible at all—like job changes, new homes, physical activity, is now available and changes hands at the press of a button, it gives brokers a stronger connection to personalize their service, to meet customers where they are, to better understand where they're going, and to anticipate their needs. And I think that's going to continue to put brokers in the position of being the real risk advisor they aim to be with their customer. And the brokers who understand how IOT can really drive access to data and information and can build better relationships with the customer will be really well positioned.
Q
Outside of insurance, what industry provides a good example or model for transitioning into a data-driven world?
A
I have a tendency to point to Amazon and Southwest Airlines. Amazon for its technical prowess and Southwest because it's a company that has differentiated itself on the power of customer service, and I'm a big believer in the power of customer service. We talk about that a lot in my own organization as we think about who we want to be in the industry.
When talking about data, one company that stands out to me is John Deere. They took an industry that wasn't perceived to be at the cutting edge of technology, and they used every opportunity they could to leverage their equipment's IOT capabilities to really collect data. And then they turned around and used that data to help their customers maximize efficiencies in ways they hadn't been able to do before.
Farmers want a better deal. They want more efficiency. And the driver hasn't changed. They never strayed from the goals of what they're trying to do, but they leveraged the availability of new technologies to shift the nature of their product to the market. I think it has been an interesting company to follow.