IT in the Boardroom
Involve your IT manager in business strategy discussions.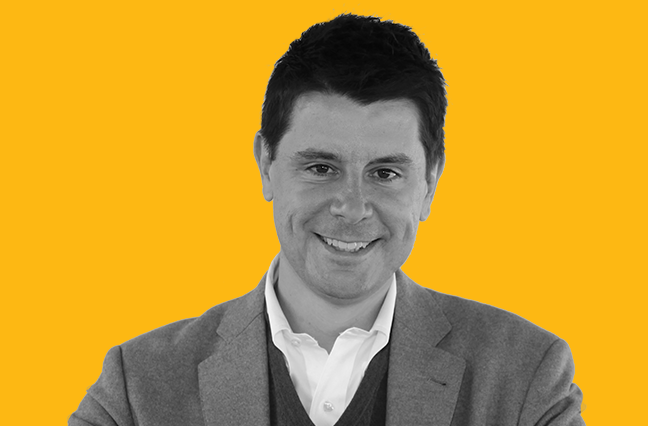 With decades of technological innovation behind us, it's never been more apparent that businesses that craft the right combination of leadership, innovation and technical proficiency can dominate the competition, radically improve customer service and increase revenue.
Today agencies have better access to customer data and the tools to analyze, communicate and act on trends that eluded us only a decade ago. While our industry vendors have lagged behind in creating an off-the-shelf solution, the tools are available. The key to making this information nirvana a reality in your agency is leadership.
Most agencies have long viewed their technology as a requirement: an expensive collaboration of people and electronics who speak a different language, spend lots of money and occasionally wow us with techno-magic. The disparity between executive management and technology management has been well documented. Technology heads want to be strategic but don't know how. CEOs may want strategic technology leadership, but they don't know how to view tech leaders as anything other than tech support.
CEOs may want strategic technology leadership, but they don't know how to view tech leaders as anything other than tech support.
I'm a technologist who made the transition to agency operations and executive management, and in my role with The Council I meet with member firm principals and their technology leaders. While I hear both sides express the desire to expand technology beyond its traditional bounds, I also see the gap that must be bridged before we can move forward.
Bridging the Gap
The desire to create strategic technological change is present both inside and outside the IT department. The environment is ripe. Technology infrastructure is quickly becoming commoditized. Software as a Service (SaaS), cloud technology and managed infrastructure services are changing the way we design our systems. This means every agency can create a solid, high-performance technology platform. And this enables the technology leader to think about what's next. The limited selection of agency management systems and their inherent inflexibility creates challenges and opportunities. But agencies eventually tune their processes and systems enough that this level of technology is considered done. At this point your technology leader faces an interesting decision. Do I stay in my comfort zone and continually tune the machine? Or do I take technology to the next level?
The comfort zone question is often the breakpoint between a tactical IT manager and a strategic-minded CIO. Technologists spend a tremendous amount of time and energy learning how to create and manage very complex systems. Many learn enough about the agency and the industry to create solutions when asked. But few learn enough about the insurance transaction to put into practice truly innovative systems.
On the flip side, agency principals need to find a way out of their comfort zone. When I suggest that the IT manager should attend meetings with prospects and executive managers, a common response is: "My IT person is great with networks and systems but just isn't strategic enough to fit in at these meetings." In the short term this may be true, but without the opportunity to learn and grow, your IT managers will struggle to become strategic on their own, and your agency will pay the price.
Anatomy of an Agency CIO
In order to foster a strategic technology leader, it helps to understand what you need. Tech leaders need to fill several roles. These three will help you recognize the real potential of your technology investment.
Team Leader: Of all the skills required to build technology innovation, none is more important than the ability to motivate teams. Your IT leader needs to pull together subject matter experts and empower them to run the technology. Tech employees are motivated by an environment of accountability and freedom.
Technology Expert: An empowered tech team paves the way for a strategic shift. But don't discount the importance of a thorough understanding of the underlying technology. Strategic technology is about taking a holistic view of all systems. This only works when you understand the individual components.
Insurance Operations: Technology is a tool to achieve goals. Without an understanding of agency operations, it is nearly impossible to recognize the value of your technology. As your tech leader builds a greater understanding of the pain points of your customers and prospects, the disparity between traditional agency management systems and customer service needs becomes clear.
Move Forward
Shifting your tech leader to a strategic role may sound daunting, but it's easier than you think. Your technology leader will do the heavy lifting, but you will likely have to take the first steps.
Have a Talk: An empowered IT leader is a powerful tool. Set up a meeting to talk about the agency's need for strategic technology leadership.
Tech Leader out of His Comfort Zone: Invite your leaders to your executive management meetings. They can't design systems to contribute to agency growth if they don't know your growth plans.
Find Help: The Council's CIO Working Group is a members-only networking and development forum designed for tech leaders to discuss their employers' strategy and operations. This group includes some of the most strategically minded CIOs, COOs, CFOs and IT managers in the industry. Group participation is available to all Council member firms.