Experience Matters
Until disruptors resolve this industry's underlying issues, they aren't disrupting anything.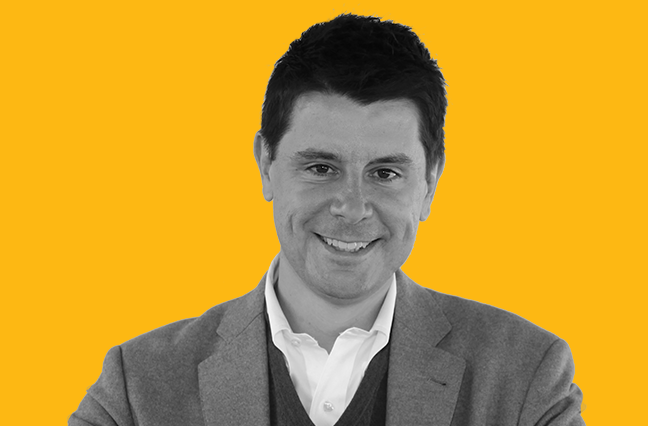 We've spent several months exploring how innovators think. In that time, tech companies have begun to appear in our world, acting not as tech companies but as brokerages. 
As far as I can tell, none of them have solved our transactional challenges or archaic business processes. But with their deep pockets and technical acumen, it's just a matter of time.
These companies are not entering our industry with the relationships that longtime agents and brokers have cultivated nor with a deep understanding of the technical nature of our business. For now, that advantage lies with us.
But it won't last forever.
Think about it. Every brokerage competes for people and resources, often hiring talent away from our competitors. These new entrants in our industry will follow suit, providing a compelling new alternative for producers, coverage experts, account executives and insurance technology staff.
So what do we do? I've used the term "disruptor" in every column this year. If you like this word, stare at it on this page because this is the last time it will appear. This word is valid only if an outside organization comes into an industry and changes a static way of doing business. It simply doesn't apply here.
The outside firms are already here, and they haven't actually solved the issue of dealing with 300 processes handed over by 300 carriers. They either write under limited carriers and programs or slog through the backroom process just like we do. They are brokerages with an interesting angle. And what is that? It all comes back to customer experience.
California-based Zenefits is a tech company founded by a techie, Parker Conrad. It built an online HR system that small employers can use for free. I love free online software that makes my life easier. I'm willing to bet you do too. This makes for a compelling business plan, except that giving something away for free guarantees the business will make no money.
Most small businesses need employee benefits, which in most cases provide agents and brokers with annually recurring revenue. So Zenefits became a brokerage offering its version of push-button problem solving. This added a broker revenue stream to the company's business model. Add a few rounds of venture capital and a wave of customers and here we are.
So what did Zenefits do differently that has some brokers concerned? It found a segment of clients who desire frictionless management of HR and insurance and gave them what they wanted. This is classic case of success being driven by customer experience.
Is this disruption of our industry? I don't think so. This is clever marketing and customer-focused technology. It's smart. It's effective. And it caught many in the industry off guard. Zenefits is now a brokerage with interesting technology that takes the place of traditional producers. Now that it's here, I guarantee the company is hitting the wall of complexity we're faced with every day. If being an insurance brokerage were easy, everyone would be doing it. Enrolling and servicing clients is the bread and butter of every agency. We're all in the same boat.
So what should you do? How does your traditional firm adjust to this changing environment? You can start by getting serious about customer experience. You have to be able to answer this question: What does it feel like to be a customer of my firm? And be honest with yourself. Base you answer on reality, not ego.
Here's an easy exercise to follow. Think about how you prefer to interact with your service providers, then consider how your kids prefer to interact. Figure out the gap and think about how you can augment your service with additional measures. We don't have to abandon the ways we do business. We need to add to them.
Parker Conrad, if you're reading this, I suggest you use some of your substantial VC bankroll to solve the convoluted multi-carrier processing our industry faces. If you choose to place only with a handful of carriers, traditional brokerages will eat you for lunch. As brokers, we have a responsibility to place our customers with the carrier that's right for them—not just the one or two that are most convenient to integrate with our technology.
This message should resonate beyond a customer's desire for a seamless transaction, especially in the employee benefits world. If you take a full carrier approach without solving the transactional issues we all face, traditional brokerages will also eat you for dinner as well—and it will be a very extensive seven-course meal. As an industry, we can be incredibly efficient at being inefficient.
Welcome to the industry. Bon appétit